Ancelotti knocks Mourinho down in a crazy match
Dávinson Sánchez put Tottenham ahead. The Toffees turned the score around and went 3-1, but the Spurs evened the score in the second half. Bernard decided the game in extra time.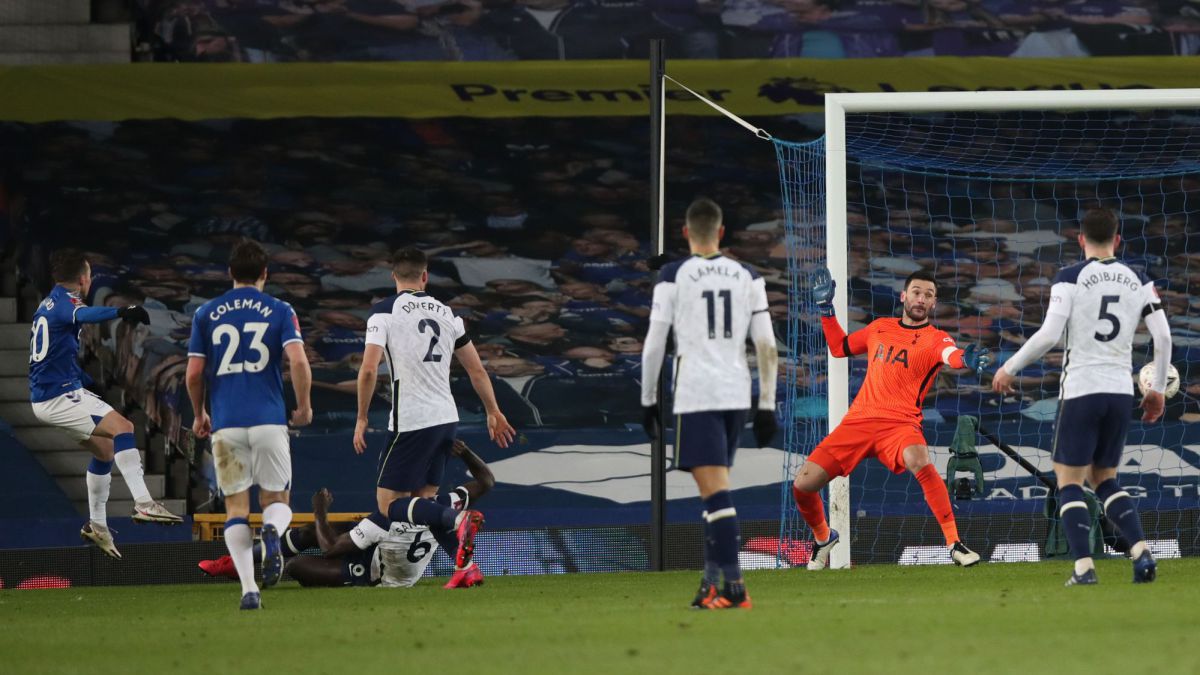 There were so many crazy things that it is hard to speak of a single sane moment in the round of 16 of the FA Cup between Everton and Tottenham. An ode to football, a tribute to the one-game qualifiers that ended up winning the points, Carlo Ancelotti's team, although no one would have been surprised if it had been José Mourinho's. Fantastic game of the toffee without James, with discomfort, and phenomenal game of the spurs without Bale, who did not feel qualified to even be on the bench.
The madness began at 4 minutes when Dávinson Sánchez put his team ahead with a fabulous header from a corner. A first sample of the intensity that was to come, as Everton, far from crumpling, broke out with a perfect storm in just 7 minutes. The truth is that the one who opened the door was Tottenham himself, as an error in defense led Calvert-Lewin, who is immeasurable this season, to tie the game again at 36. Two minutes later, a new nap in defense and a wonderful spur pass from Lewin, allowed Richarlison to beat Lloris from the edge of the area. Sigurdsson, in the 43rd and from a penalty, consummated the great comeback. However, the Spurs, far from giving up, reacted before the break through Lamela after a good connection with Son, which gave them enough wings not to lower their arms at half-time. At the restart, a new shot from Dávinson after a rebound on a corner kick brought the tables back, and the Londoners, who had been out, began to overwhelm the toffee. But, when they were better, Richarlison reappeared to put the room of his own.
However, again the connection between Son and Kane, a connection that goes to a legend of English football, returned to save Tottenham in 83 with a header that sent the game into extra time. Already in it, Sigurdsson, who made a great game, put a fantastic pass over the defense that Bernard defined to sentence the tie.

Photos from as.com