Ana Carrasco, ready for the motorcycle
The Murcian will get back on her Kawasaki on Wednesday in Montmeló five months after fracturing two vertebrae in a test.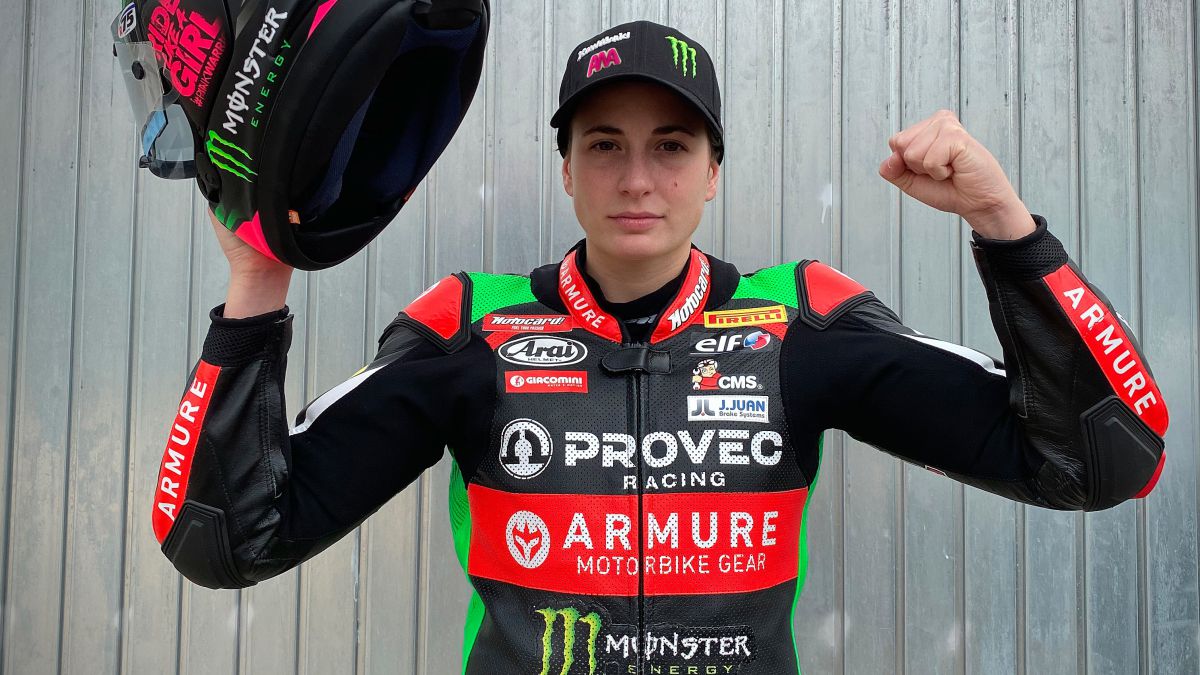 He was able to get on a motorcycle again a couple of weeks ago, just an hour after his doctor gave him the go-ahead, he had his helmet on, but the big plate is really waiting for Ana Carrasco on Wednesday at the Barcelona Circuit -Catalonia. Because she will get back on her Kawasaki Ninja 400, her World Supersport 300 mount, five months after the accident she suffered with her in a test in Estoril in which she fractured two vertebrae. The Murcian has been reporting on her social networks about her recovery and is now ready to prepare for the season.
"Of course I am very happy to be back on the bike, five months have seemed like five years! I love riding, so returning with my team is the perfect situation for me. I am motivated and happy," she declares Ana. While she was recovering from her serious injury, which she did in record time thanks to her willpower and hard work, her team, the Kawasaki Provec, has been preparing the bike to have it ready as soon as the rider was around. point to work with her. And that is what they will do tomorrow in a test in Montmeló.
"I've been listening a lot to my doctor and he has given me the OK to ride. I'm excited to be 'bike ready' and get back to my Ninja 400 for winter testing. Now is the time for my Ninja and I Let's get back in shape. I have a great team that supports me and many good wishes from the fans when I was recovering. My head is in a positive place and very soon I hope to be fully fit again, "he says. He has time to do it before the start of the World Cup on May 9, precisely in Estoril.
Photos from as.com