An Ajax mistake could leave Europe without its record signing
Sébastien Haller, signed for € 22.5 M, is not on the Europa League list. They are investigating what happened, but their participation is at risk.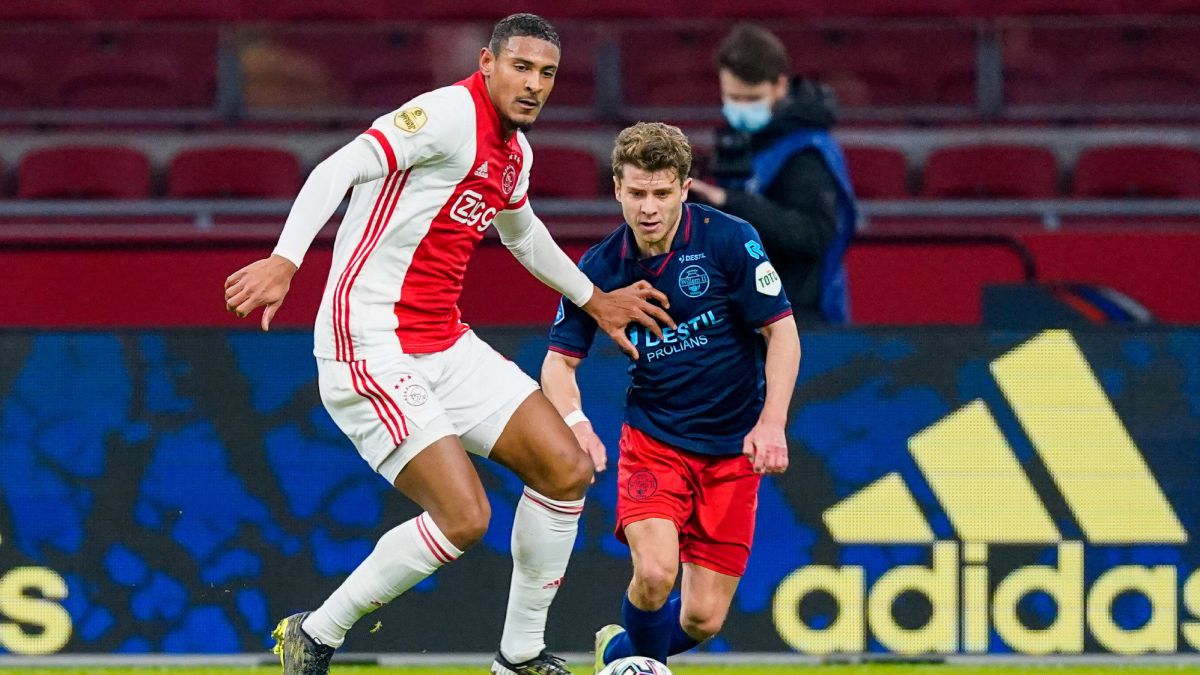 Ajax, a selling club by nature, scratched their pockets this winter market and paid 22.5 million euros for Sébastien Haller. In this way, he became the most expensive footballer in ajacied history. Since his arrival he started producing and in his first six Eredivisie games he has already generated 6 goals, 2 goals and 4 assists that makes him a key player for Ten Haag. The Amsterdammer team, however, could have made a terrible mistake that would leave them without the Ivorian international in the Europa League, since the tall (1.90m) forward does not appear on the team's list.
"It is true that Haller is not on the Europa League list. We are working with the KNVB (Royal Netherlands Football Association) and UEFA to find out where the error is," the club acknowledged to the Dutch media NU.nl. If the ruling belongs to the European body, there would be no major problem, but if Ajax is to blame for the omission, Sébastien will have to follow his now teammates on television as far as European competition is concerned.
It was not an update error, as shown by the inclusion of another newcomer like Oussama Idrissi, on loan from Sevilla with an option to buy, on the list published this Wednesday. Thus, in the offices of the Johan Cruijff Arena they have to work piecemeal if they want to be able to count on their star incorporation in a competition in which they start as one of the favorites, after having been third in their Champions group, behind Liverpool and Atalanta.
February 18 is the date marked in red, when the first leg of the round of 32 of the Europa League will take place against Lille on French territory. Haller has come to Amsterdam in search of the lost shine at West Ham, who signed him in the summer of 2019 for 50 million, from Eintracht Frankfurt, where he marveled with Luka Jovic at his side.
Van Nistelrooy, precedent
It would not be the first time that a Dutch team cannot count on its star player in Europe due to a mistake, although PSV in 2000-01 was not failed by bureaucracy, if not by calculation. Ruud van Nistelrooy was the footballer on whom the game revolved in Eindhoven, but he was seriously injured and his recovery seemed longer than it finally was. Thus, the forward was not included in the roster update after the winter market and, despite returning in time for the quarter-finals of the then UEFA Cup against Kaiserlautern, he was left out of the match.

Photos from as.com