An 18-year-old dies in an accident in Jarama
The driver was seriously injured and the co-pilot died in a crash this Friday during a training course outside the Madrid circuit.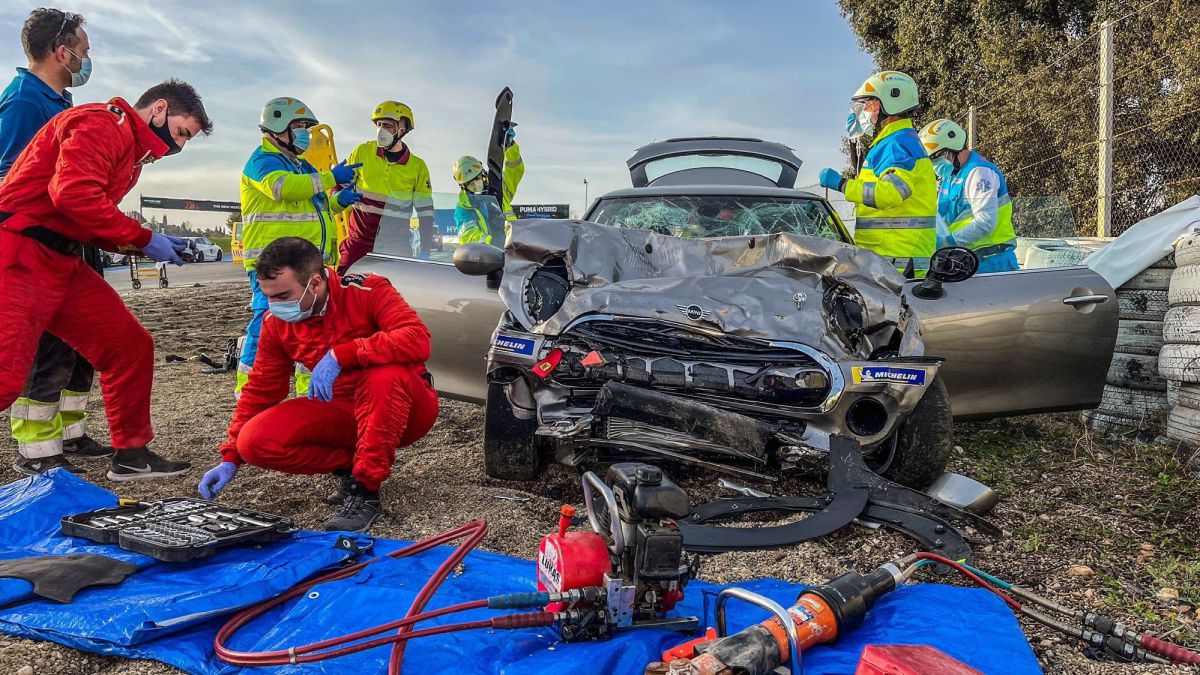 An 18-year-old man dies after an accident at the Jarama Circuit. The driver of a vehicle has been seriously injured, and his co-driver has died after an accident on the Madrid track during a training course outside the racetrack.
As reported by a spokesman for Emergencies 112 Community of Madrid, the event took place this Friday at 5:20 p.m. and, at first, it was the Rapid Intervention Service of the circuit itself that practiced the resuscitation work on the young man.
Subsequently, after the arrival of the Summa 112 medical team, the health workers, after 50 minutes, confirmed the death due to a severe head injury. For his part, the driver has been rescued from the vehicle by the Jarama extraction services so that later Summa 112 troops stabilize him and transfer him to La Paz Hospital with a serious prognosis and a possible fracture of the pelvis and right wrist.
Photos from as.com