Amin Younes finds her place
After three years of turbulence between Amsterdam and Naples, the German finally feels happy in Frankfurt, where on Saturday he scored a goal to beat Bayern.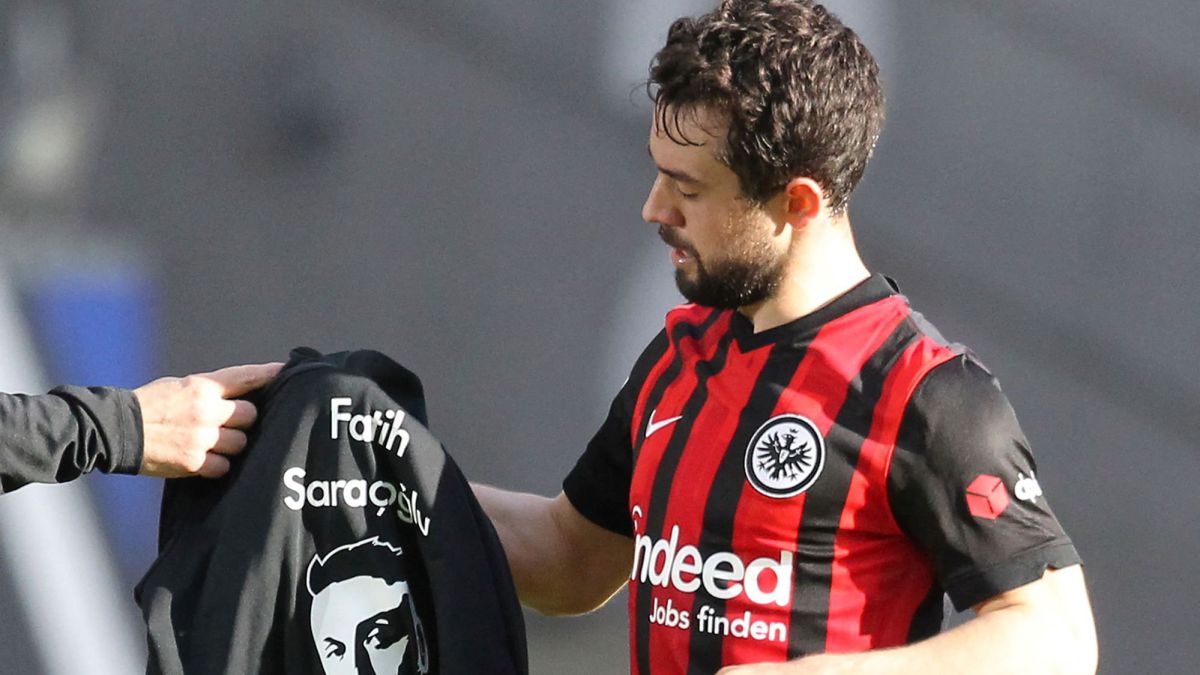 Amin Younes (Düsseldorf, 1993) smiles again. It is a phrase that has been said of many footballers and the German already had to listen to it following his name after almost three years without finding the stability that a footballer needs to show his best level. On Saturday he showed it with a goal that is nice to see for the beauty of the hit and the trajectory of the ball to Bayern. After his goal, he showed a t-shirt in support of Fatih Saraçoglu, a victim of the terrorist attack in Hanau on 02-20-2020.
At Ajax, where it was unveiled, it fell on its feet due to its low cost (€ 2.5M) and its great performance. He took over the left wing of the team that reached the final of the Europa League and with Peter Bosz he was an agitator and assistant winger. A class to play that took him to Joachim Löw's senior for four months, until his fall began.Their knee problems began, Ajax were in a delicate moment (they changed coaches from Keizer to Ten Hag in December) and Justin Kluivert, a spectacular talent and a darling of the club, poked his head out. He wanted to leave, he did not renew to be able to leave for free in the summer and his agent began to filter that he had offers from Seville, Inter, Wolfsburg, Zenit, Swansea, Watford or Naples. From the latter, Ajax accepted a proposal of five million, but family problems made him have to travel to Germany on January 30 and not be able to sign with the Italians in the winter market.
With Younes uncomfortable in Amsterdam there was nothing to do. He played 49 minutes until March 11, when he declared in absentia. Ten Hag ordered him to warm up and he, at the Johan Cruijff ArenA, refused to go out. The club punished him by sending him to train for two weeks with the subsidiary and he did not play with Ajax again.
Having closed, this time, his transfer to Napoli, he broke his Achilles tendon in the summer and he could not make his debut under Carlo Ancelotti until December. In two seasons, one and a half in practice between injuries and pandemics, he played 725 minutes and in the last days of the transfer market Gattuso agreed to leave on loan to Eintracht, where he is another footballer. Stepping further into the area, he has four goals and finally, at 27 years old, he is showing the talent that was presupposed in the short period of time he shone at Ajax. In several games he has been the player for whom Jovic has come off the bench until this day, in which the German supported the Serbian from behind. Löw will have to pay attention to his matches again.
Photos from as.com