Amath: "I'm in a good dynamic"
The player has become the team's top scorer, having scored the two winning goals against Girona and Albacete.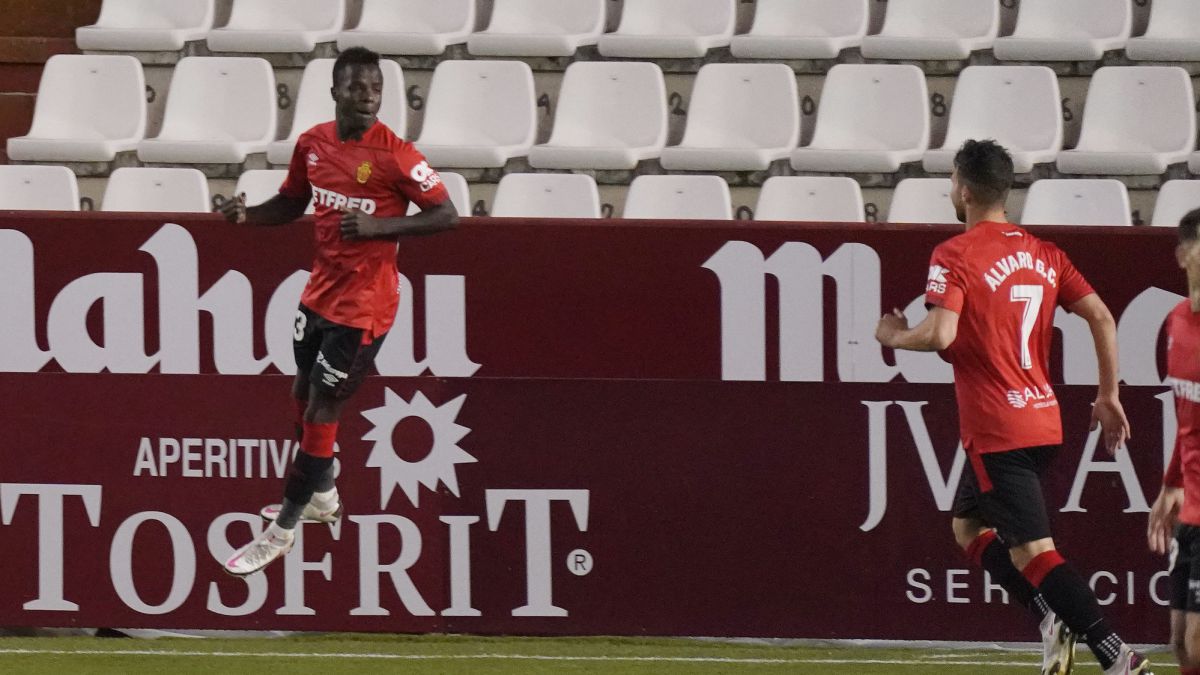 The Senegalese forward, Amath Ndiaye, arrived on the island on loan from Getafe after a long period marked by a serious injury that made him forget his great benefits offered in his day at Tenerife. It was a bet of relative risk because it was not known what his performance would be in the Balearic team and after the first round, Amath approved with a note wearing the vermilion shirt.
His last two goals have led to the category leader at 6 points and his direct relationship on the field with his teammate Dani Rodríguez has had a lot to do with it. In the 1-0 victory against Girona, a great individual play by the Galician with a pass into space gave him the opportunity to score the winning goal in the 91st minute. And this Friday, the rejection of an Albacete defender crashed into Dani's own body and the rebound left the ball at his feet to beat the goal of the La Mancha team, which meant the 0-1 and the victory of his team .
In this way Amath has scored three games in a row, since he already did it before Girona and Albacete in Vallecas against Rayo and adds six goals thus sharing the Mallorquinist 'top scorer' with his teammates Abdón and Dani Rodríguez who also add six goals.
On his scoring streak, Amath says he is "happy to score again" and adds that he congratulates "the team for the work they have done". On his return to the pitch after the injury that left him in the dry dock, the Mallorcan player assures that "the injury was hard, but now I am in a good way to play again."
So far, Amath has started 13 of the 16 games in which he has participated, with three complete games and six being substituted beyond eighty minutes of play. He has come off the bench replacing a teammate on three occasions.
Photos from as.com