"I am more disappointed than after PSG"
The Dutch coach points out to his team after the puncture against Cádiz: "We have missed five points against Cádiz in this league and that cannot be."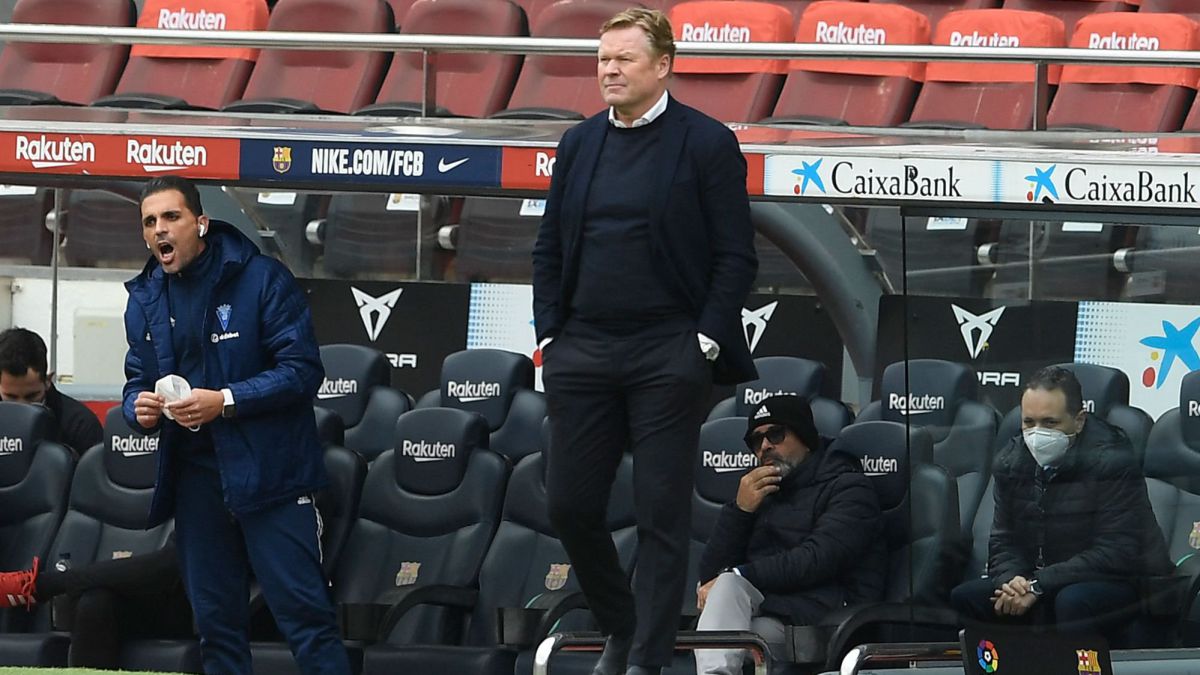 Ronald Koerman analyzed Barça's puncture against Cádiz, at the Camp Nou, in a press conference.
Did you think what happened could happen?
I was not nervous, but in a game like this when you have the score with only one goal in favor, things can always happen. We could not score the second goal to have peace of mind. We are disappointed that we did not sentence the game and let slip two points that could not be
What has disappointed you the most, the lack of success or Lenglet's penalty?
I don't like to blame the players, it's a matter of the team. We dominated the game and Cádiz defended with a lot of people behind. In attack we were not at our height. There are moments in a game that you have to do differently. With a scoreboard against you, you have to be vigilant because they can always score you in those last minutes.
For you it is a penalty, do you attribute it to a lack of concentration?
I have seen the image quickly and I think it is very doubtful to beep but it can be beep. For a defender in general it is important to know where you are, the situation of the play. I don't know if Clement there you have to risk and go for the ball. Maybe not, but I have to analyze the play better.
After losing to PSG, is this puncture unforgivable?
I do not think it is unforgivable because it has been a great opportunity to shorten the distance but it shows that you have to fight a lot and be well to win the games. We missed two points in a game that we had controlled. We have missed five points against Cádiz and this cannot be.
Are you especially disappointed in this stumble?
Of course I am very, very disappointed. You may be more disappointed than Tuesday. We had a good track record in the championship. And we had not encountered many problems. This team has to win this match for quality and we have not done it.
Are you worried about the mood?
We have entered the game well. But we have missed two points and that is a lot. But being a player here or a coach means taking responsibility and showing that we can do something.
Do you see LaLiga complicated?
No more complicated than before due to the difference in points that exists. It is seen that no team is unbeatable or will win every game. There are options, but again we have missed two important points to do something else.

Photos from as.com