Álvaro Jiménez, hope for Albacete
The Andalusian is being of the little positive of the manchegos this season. His great level in recent games is what the white team clings to to achieve salvation.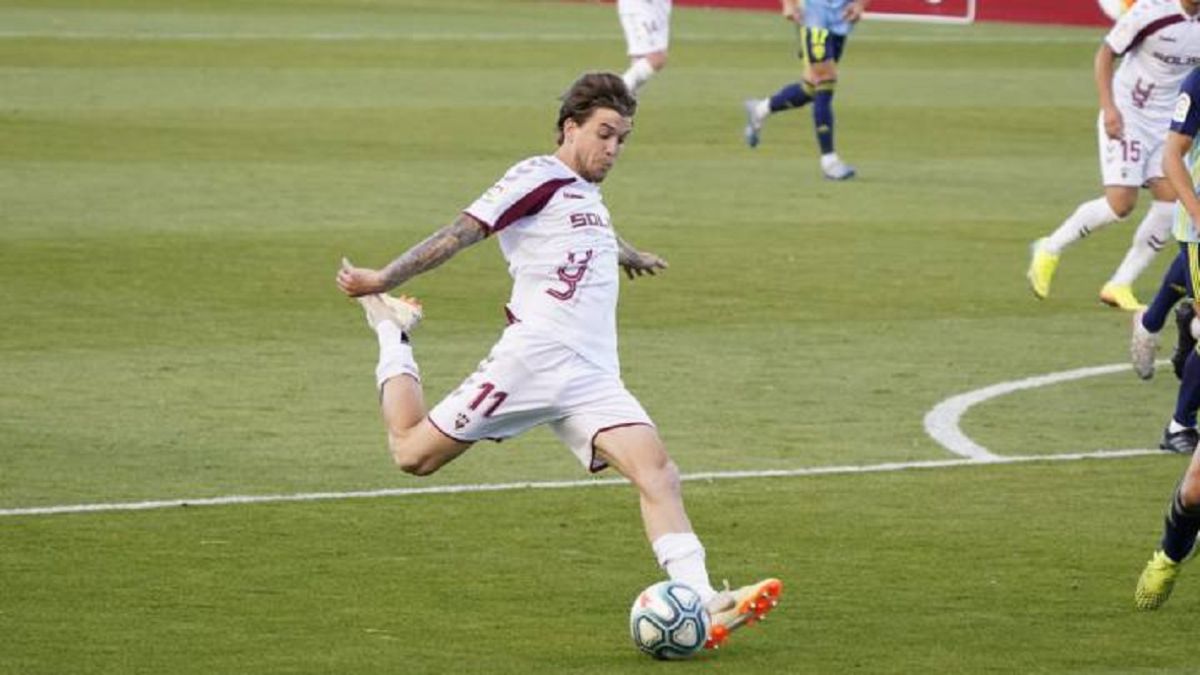 The 80th anniversary season is being a nightmare for Albacete. The La Mancha team has been in relegation positions for most of the season and only two players have had an acceptable performance in the La Mancha squad.
It is about goalkeeper Tomeu Nadal with great saves throughout the year that have allowed the La Mancha team to save points and in recent weeks, Álvaro Jiménez has been the player to follow in Alejandro Menéndez's squad, being the main danger in the aspect offensive of the white team.
And it is that after serving three penalties after being sent off in Castellón, the Andalusian player is offering his best performance and also scoring important goals for Albacete such as the one achieved against Alcorcón from penalties and this past Sunday in Butarque against Leganés, although his so much of beautiful invoice, did not serve so that the team could score.
Álvaro Jiménez, with three goals, two of them penalties, is the top scorer for the team from La Mancha followed by Álvaro Peña and Diamanká, with two goals scored by each of them.
Photos from as.com