Álvaro Jiménez: "We are a compact team, the game against Mallorca is one of those who like to play"
The Andalusian footballer is offering a great performance after serving his three games of suspension. Before the clash against Mallorca, he gave an interview to AS.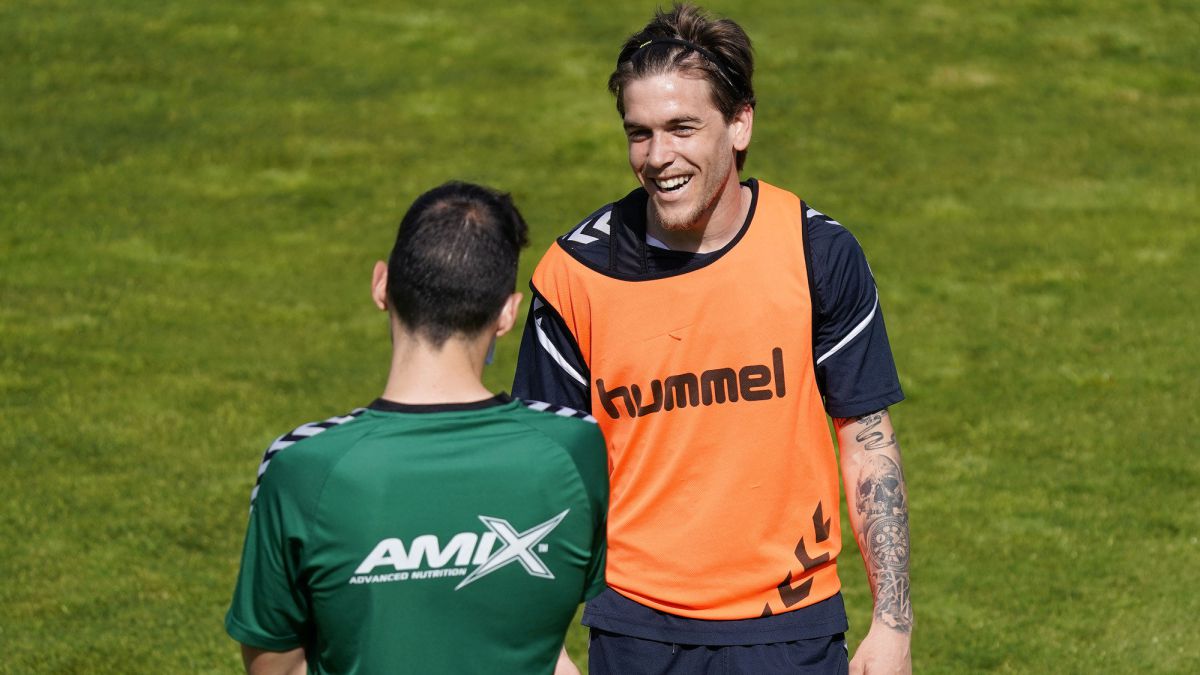 Álvaro Jiménez is offering a great performance after serving his three games of suspension. On Friday at the Carlos Belmonte against the leader, Albacete will seek to achieve their fourth consecutive victory and before the clash, the player has granted an interview to 'AS'.
- After completing the three penalty games, you are in a great moment ...
- I have been very motivated all year, wanting to show what I have inside and I hope to continue in this line to be able to help the team to achieve permanence.
- What has changed in the team that has now come out of the descent?
- We are still in the fight because there is still a lot to be decided, it is true that we have scored quite well in recent days and that has allowed us to get closer to other rivals and cut points with them. We are working well, we are a team on the field and we have to continue with this positive dynamic and if the bad results come again we must be together to win again.
- What role has Menéndez had for this change in trend?
- He has a philosophy that is being seen on the pitch. Now we are a compact team and little by little we are achieving it, we are working well and also individual quality is at the service of the team and little by little the results have begun to arrive.
- How did you spend it when you had to serve the three sanction matches?
- It is a computation of many things. What I did was not good, but it was a frustrating year because we lost many games that we should not have lost and in Castellón I exploded, but it was not my intention to disrespect the referees, I was three weeks without playing, but my teammates have They have been very good, they have seen their commitment and they have scored quite a few points. Now I also want to help Albacete continue in the Second Division
- Last year you were very important after the confinement ...
- Until then, things did not go the way I wanted. I was not well, I could not find my happiness and football is a state of mind. In the confinement I was able to work a lot on the mental aspect and now little by little my performance is improving
- What is said inside the dressing room?
- We are all aware to achieve the goal. When you are down it is bad, but we are all rowing in the same direction. We have a good squad, we are not dead and between all of us showing commitment, we will achieve permanence in the club's 80th anniversary season
- Hard bone Mallorca ...
- We know it is a great team, they are leading, but in the Second Division anything can happen. It is one of those games that they like to play, we face a very powerful opponent, but we can hurt them. In this category, any opponent can beat you and we have to give our best.
Photos from as.com