Alonso's expectations about Alpine this season
"We can fight for a sixth or seventh on the grid, but also for 15th very easily," says the Spaniard in an interview with F1 magazine.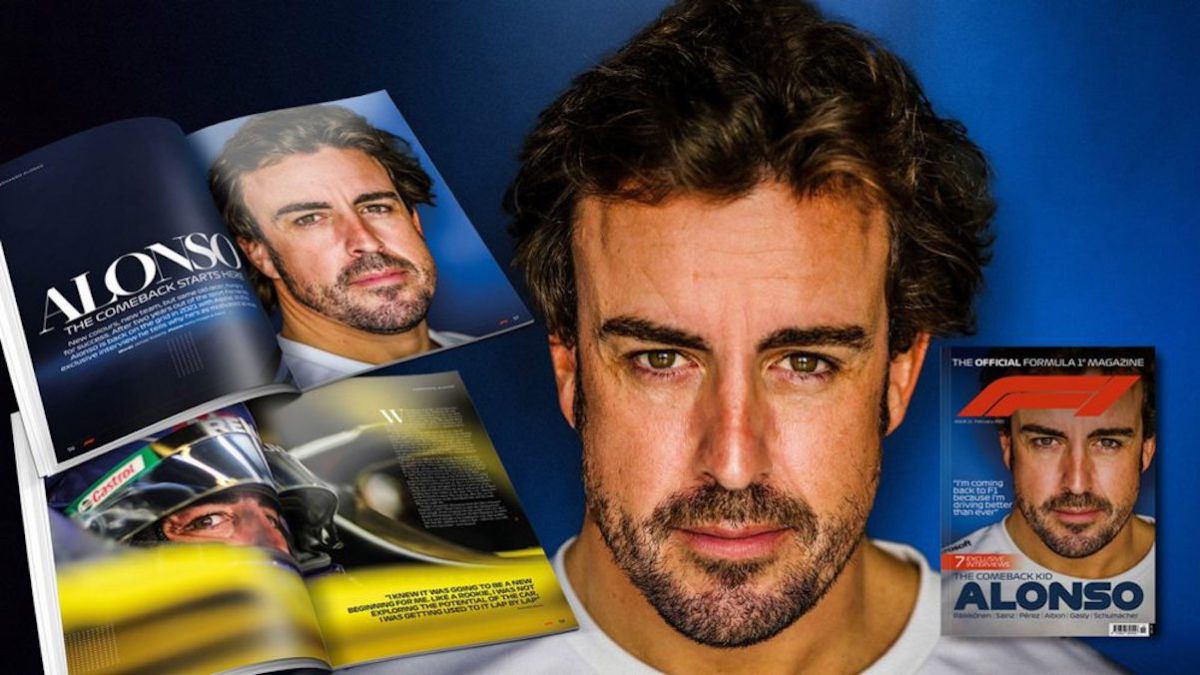 Fernando Alonso comments on his expectations for Alpine in 2021 in an interview with the official Formula 1 magazine published in February. "I haven't started to think about it yet, it's too early. Maybe after the winter tests you can start to imagine where you will be in the first race, but not for now. Realistically, we must keep our feet on the ground, knowing that there is changes compared to 2020 will not be huge. There will not be big differences ", says the Asturian pilot in a conversation prior to his traffic accident in Switzerland.
"I think Mercedes will be in front of everyone, then there will be Red Bull and then I expect a fight between several teams. Alpine will be in that group of teams and it will be interesting to see who adapts better to the new rules. I think it will be very tight, we can to fight for a sixth or seventh on the grid, but also for a 15th very easily. Our goal is to fight for the top-10 ", explains the two-time Asturian champion, 39 years old.
"At the time I said that the 2020 car was faster than me because everything came to me earlier than expected. I had to adapt the braking points, the cornering ... I had to rethink a bit how to enter the corners. But It is not something new, I have a good memory and my last races were the Indy 500 and the Dakar. When you come to a corner with a 4x4 and the next time you are driving you are in Turn 1 in Barcelona with an F1, it is the day and night, "he adds.
Alonso returns to F1 after a two-year absence with the Renault team, renamed Alpine. The car, called A531, will be presented on March 2, or at least the first images will be published if it is not fully revealed. The pre-season tests will be held from March 12 to 14 in Bahrain and the first GP of the year, in the same Gulf country, is scheduled for March 28. A negative event crept into this process, the collision of the pilot with a vehicle in Lugano while training on a bicycle. But a jaw fracture and four days of hospitalization will not limit his physical preparation before driving again.
Photos from as.com