'It all started in Cervera': the full-throttle childhood of 'the atomic ant' Marc Márquez
DAZN launches 'Marc Márquez, it all started in Cervera', the second chapter of 'Ruta 46 - Ruta 93', the documentary series that delves into the lives of Rossi and Márquez.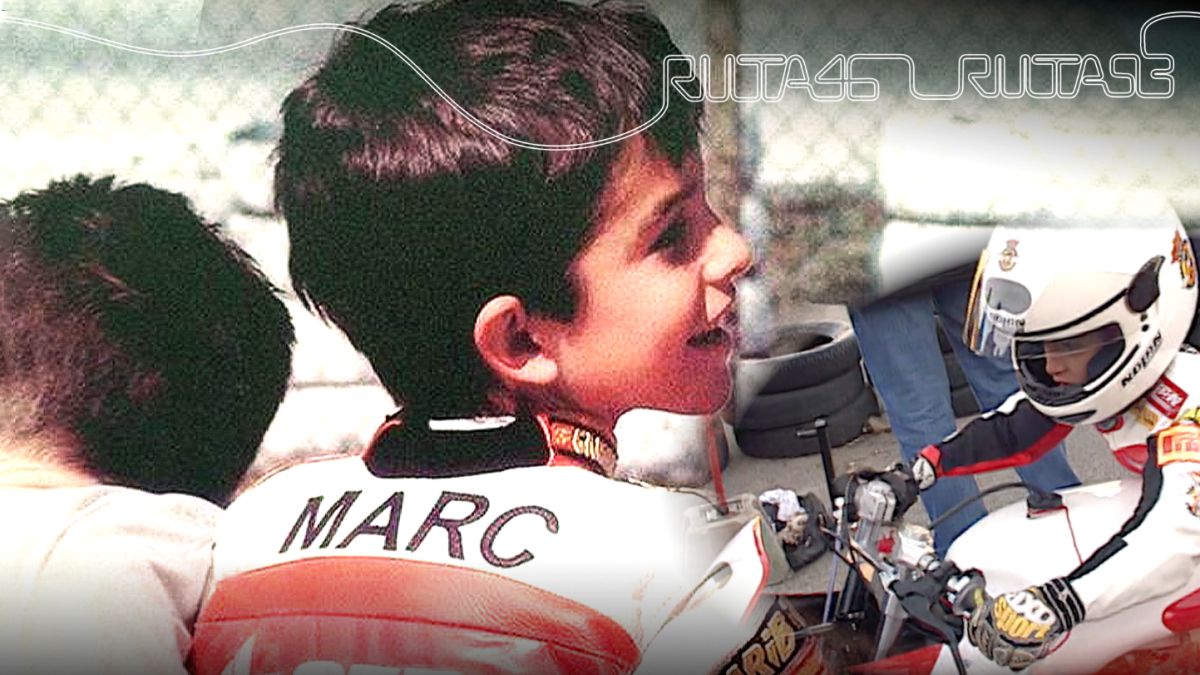 After Valentino Rossi, it is the turn of Marc Márquez in Ruta 46 - Ruta 93, the path of two myths, the DAZN documentary series that delves into the origins, trajectory and rivalry of the two champions. Today the platform launches Everything started in Cervera, the second episode of the production. A journey to the childhood of a precocious talent.
"I live as I had dreamed of, that is what I am most proud of. And I am not talking about titles. I am a professional pilot. I live from my hobby and apart from that it is my job", confesses Márquez. and win ", a smiling child glided with all the illusion in the world, still with the paddles separated. The dream was more than fulfilled.
His path began climbing, at just four years old, to a motorcycle adapted with small wheels to ensure balance, he continued with a gasoline motorcycle brought by the Three Wise Men and finally launched himself with overtaking to the limit and the rivalry with Pol Espargaró.Height, weight and the Wembley baby boom 92.
Marc Márquez's height contrasted with that of riders his age. "The atomic ant", comments Espargaró. "They passed him by the side and immediately threw him. There is a photo on a podium in which there is a brutal difference in weight and height between him and the rest," adds Josep Rojas, owner of the Procurve team. And from there to the weight of 20 kilos that they put on his motorcycle to compete in races. Or to the intrahistory of how he managed training in the mornings and reserved the risks and falls for the afternoons. Everything to make the most of the time on the bike.
The delivery also includes the testimonies of his mother Roser Alentá and his father Julià Márquez or Jaume Curcó, director of the Rufea circuit whom Márquez nicknames as 'El ojeador' and Emilio Alzamora, 125cc world champion and manager of the pilot. Also that of Emilio Pérez de Rozas, journalist for El Periódico de Catalunya. "Marc Márquez was born into a family of motorcycles, but was conceived by football, thanks to the legendary goal of Ronald Koeman and the great final of Wembley", reveals Pérez de Rozas before the definitive confession amid laughter from the parents.
The next chapter, February 10.
Photos from as.com