Alcaraz says goodbye to his first Grand Slam on a bad day
Carlos Alcaraz went from more to less against the Swede Mikael Ymer, who imposed his physique on a windy and uncomfortable day that the 17-year-old Spaniard could not manage well.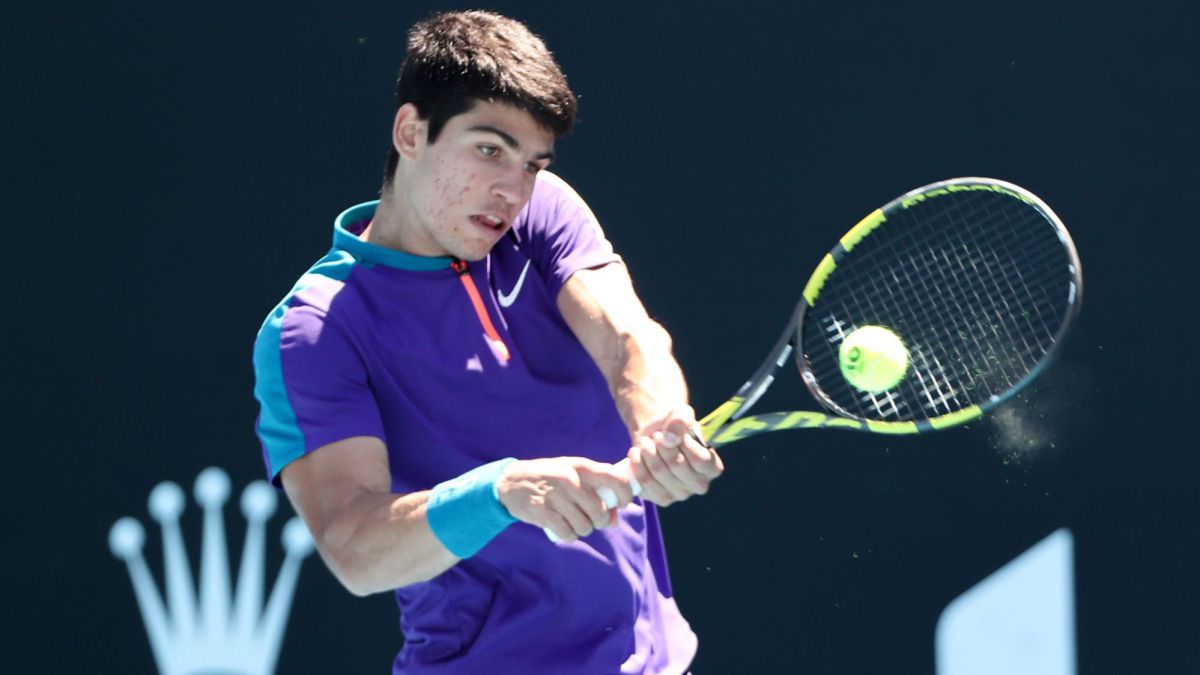 Carlos Alcaraz's first adventure in a Grand Slam is over. Mikael Ymer stopped the 17-year-old from Murcia in the second round of the Australian Open on a day complicated by the strong wind conditions that occurred in Melbourne Park and he did not manage to manage well the great hope of Spanish tennis. In the end, he lost in four sets (2-6, 6-4, 6-4 and 7-6 (5) in 3h: 08) and was left without the possible prize of facing Greek Stefanos Tsitsipas, one of the favorites.
Alcaraz went from less to more in a match in which perhaps he played with too much momentum against a tennis player who did not demand too much from the start and that led him to commit too many unforced errors, up to 60. Ymer also failed (he finished with 50) and Maybe Carlos would not have needed to squeeze him so much to get profitability in the rallies, but his game is like that, he is going to sack (43 winning shots) and he cannot be reproached, much less considering that his career has just begun. The boy made a mistake with some drops and when trying to adjust the shipments to the lines on a windy day, and even so he had options in two of the three sets that he lost after signing the first. In the third he went 40-0 to go 3-0, but he conceded a break and everything went wrong.
In the last heat, the 22-year-old Swede, 95th in the world, had experience (he has already participated with this in five Grand Slams), soon broke Alcaraz's serve, and although he equalized later, in the tiebreaker he was superior. Carlos started it with a double fault and a 2-5 that he couldn't overcome. Ymer will be seen in his first third round of a major with Tsitsipas or Kokkinakis. Carlos can be calm, because not even Roger Federer did better than him in his first big. The Swiss fell in the first round of Roland Garros with 17 years. Another Big Three member, Novak Djokovic, also fired at the first exchange at the 2005 Australian Open at the same age. Only Nadal, who reached the third game at Roland Garros in 2003, surpasses him. He has just turned 17. Patience.
Calendar and results
Photos from as.com