Alba 'calls' Luis Enrique
The full-back, with his first double as a Barça player, and with his tenth assist this season, already has better figures than in the entire previous season.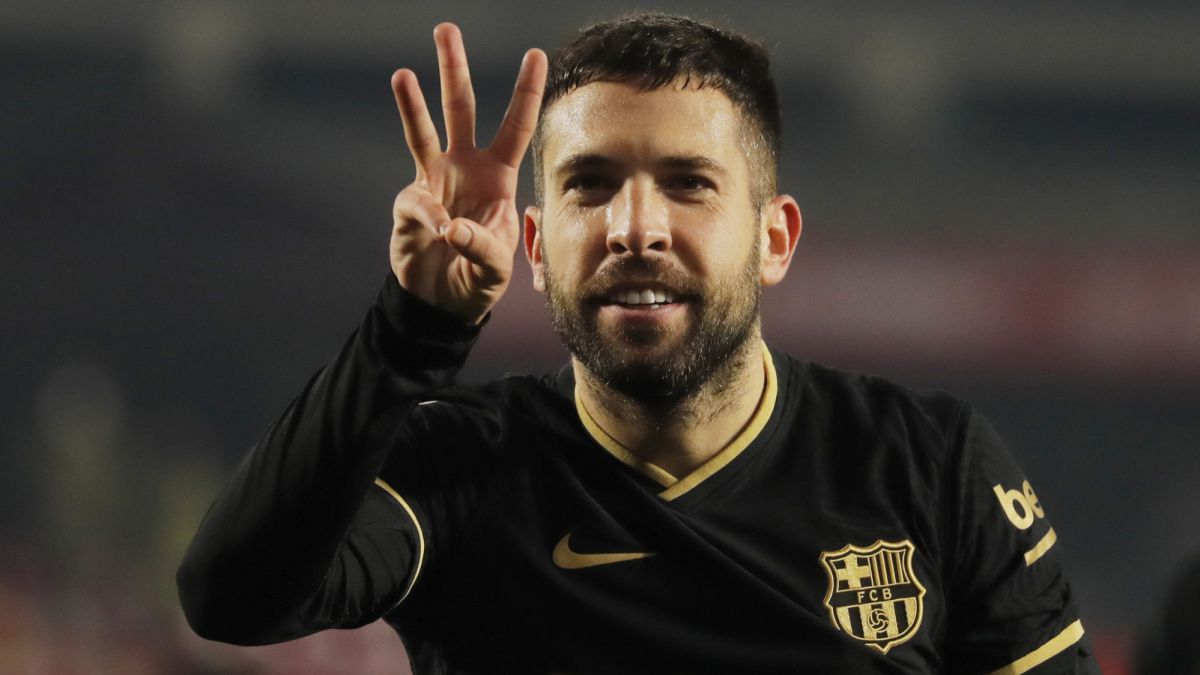 On the way to 32 years, who will turn 21 March, Jordi Alba achieved in Granada the first double of his professional career with a club. Before, he had scored two goals in the same match against Nigeria with the National Team in the 2013 Confederations Cup ... But it is never too late; and Alba, author of other goals to remember such as the one he scored against Milan on the magical night of 4-0, dressed as a hero to make it 2-2 at Los Cármenes, in the 92nd minute, with a shot at the one who bravely put his head in while Domingos Duarte touched him lightly with his leg on the face.
Happiness for Jordi Alba, side whose credit has been in question for many months. Especially since the black night in Liverpool. Rakuten's documentary Matchday brought him out in tears at halftime, when Barça only lost 1-0. A loss of the side, discouraged before time by an opportunity that had failed in the first half after a pass from Messi, led to the 2-0. Alba ended the 2018-19 season with another poor performance in the Cup final, where he was overwhelmed by Carlos Soler in the 2-0 final. Last year was also one of the most marked by the fall of the team. And, along with Busquets, he was on the tightrope after 2-8 against Bayern. Under whatever circumstances, including the long duration of their contracts, Koeman decided to have them.
But he asked for a commitment. And Alba, like Busquets, has applied. So much so that the winger already has three goals and ten assists this season. At this point, he has already improved last season's records, when throughout the course he added two goals and nine assists. It is not a secret that Alba suffers in defense and, as an example, it is enough to attend the Super Cup match against Athletic. Or against the Real. But, on the scale, his weight in the attack continues to give Barça a lot. And to the National Team?
It is the other obsession of the L'Hospitalet player, to return to La Roja. Luis Enrique has not counted on him in his second cycle as coach. Gayá and Reguilón have responded. But the Asturian boasts meritocracy, being a fair coach. Based on her performance, Alba could have a chance. "I want to go back, but the coach has a choice. I can give a lot, but it's not my decision. I hope I can go, but if I don't, I'll stay home with my family. I can't do anything else," he explained recently. In an interview with El Día Later the full-back, who in Granada showed that he can still give Barça great nights. And do new things, like his first double as a professional club footballer.
Photos from as.com