Aitor, only a penalty game thanks to rival testimonies
Competition minimizes the punishment for the red to the extreme after admitting Sporting's allegations supported by demonstrations by Cartagena players.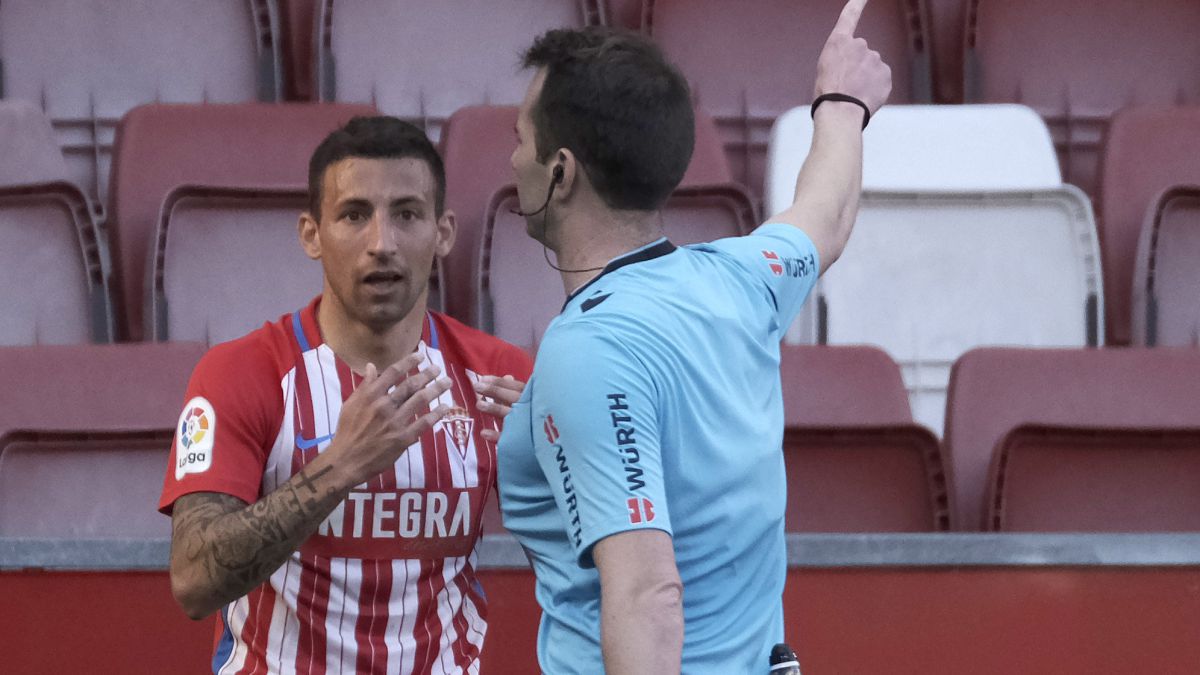 Aitor García will only have to serve a penalty game for his expulsion last Sunday, in the match against Cartagena, after the Competition Committee admitted the allegations presented by Sporting, which even reflected testimonies from players of the Albinegro team clarifying that the alleged insult of the Andalusian winger and reflected in the arbitration certificate was not directed at the assistant but at himself.
The referee of the match, the Cantabrian López Toca, wrote in the minutes that Aitor García was expelled "for addressing my assistant referee number 1 in the following terms:" I shit on your fucking mother. "The player defended that he had said" me shit on my bitch ", as Competition has admitted.
Sporting submitted allegations to the minutes and collected all the testimonies it could, especially manifestations of the Cartagena players at the end of the game. Before preparing the letter, the footballer's environment returned to the Cartagena club to confirm these statements and be able to include them among the allegations.
Finally, the Competition Committee admitted the appeal "supported especially by the images and statements provided by players and technicians who were in the vicinity where the expression occurred, not only from the team itself, but also from the rival, that there are indications reasonable enough to conclude that, in fact, the expression used, even unfortunate, was not directed against the assistant ", says the ruling.
However, the disciplinary body admits that it was not an insult or offense against the members, but recalls that "it is, in any case, an inappropriate expression and contrary to sports decorum, proceeding to impose the sanction provided for in article 119 CD ". Hence the punishment that could be raised to four games if the testimonies of the Cartagena players had not appeared.
Photos from as.com