Afellay ends his punishment and says goodbye to football
The already ex-footballer has announced on television that he is definitely hanging up his boots. He had been without a team since summer waiting for an offer that has not arrived.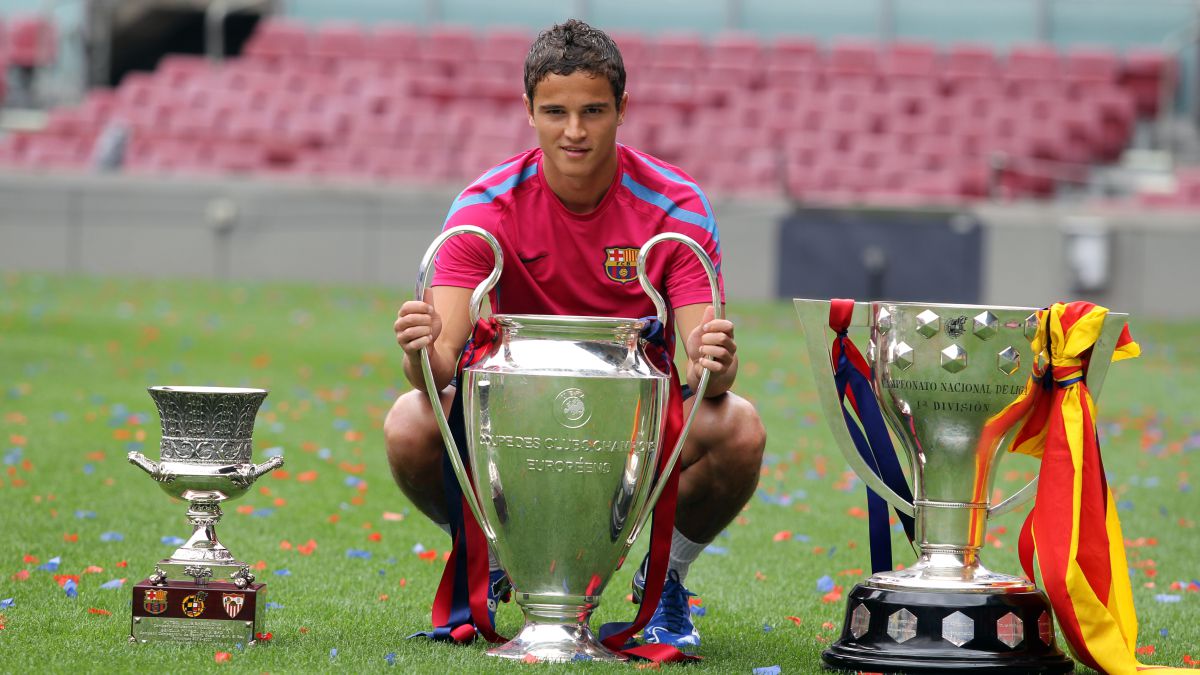 Ibrahim Afellay (April 2, 1986) hangs up his boots. "I leave it, the moment comes soon. I have had it in my head for a while. I knew what I wanted and, especially, what I did not want. In the end I made the decision and I am at peace," Afellay himself communicated in 'NPO Studio Voetbal', the Dutch television program in which he works as an analyst. It has not been a desired withdrawal, since as he later added, "I wanted to continue for another year, but not at all costs" .
Ibi was expecting an offer that did not come from the Persian Gulf or, at least, not wrapped in the conditions it wanted and this has accelerated its final goodbye to the pitch. Afellay had been without a team since last summer he left PSV, looking for that last opportunity that has not finally come. In this way, in Eindhoven he began and in Eindhoven ended a career that, although stable and successful, has not reached the high heights he was aiming for when his budding talent took him to the Camp Nou in 2011.The one from Utrecht was trained in the Rood-Witten team and at the age of 24, after many attempts by several greats to get the virtuoso winger out of the Philips Stadion, he packed his bags in the 2010-11 winter market and went on to strengthen Barcelona. With the Catalans he shared successes and team with Messi, Xavi, Iniesta and company, but, despite adding the 2011 Champions League to his personal showcase, he failed to win the favor of Guardiola, first, and 'Tata' Martino, later .
Loans and injuries among the successes
A loan to Schalke 04 in the middle of both stages failed to get him off the ground in Can Barça and the injuries extinguished his blue and red flame until Stoke City incorporated him at zero cost in the summer of 2015, after having passed the previous season on loan at Olympiakos. In the Potters he had lights in his beginnings, but either due to physical problems, which did not leave him, or due to lack of confidence, he did not reach the ceiling that he had glimpsed years ago. His contract at Stoke-on-Trent ended and PSV tried to rescue him in July 2019, after being unemployed since January.
The adventure in the team that saw him grow and made him international (he played for Oranje on 53 occasions and scored 7 goals) was not as successful as both parties would surely have wanted and the clash against Twente (1-1) from January 26, 2020 will be listed as his last professional game. The last 75 minutes in which he had time to deliver his last assist, but that leave him a bitter aftertaste, since he was sent off for a double yellow. The titles with Barça (Champions, European Club World Super Cup, League ...), with participation in the final of the Champions League against United, the championships of its beginnings at PSV (four consecutive Eredivisie) and its participation with the Netherlands in two European Cups (2008 and 2012) and a World Cup (2010) will remain as his greatest triumphs. A career where assignments and injuries have accompanied successes and leave Afellay's footballing life with an incomplete aroma.
Photos from as.com