A T-shirt on the controversy of the Cup is put on sale
Unicaja, who complained about the refereeing against Barcelona, has decided to market a shirt in homage to Abromaitis 'no 2 + 1'.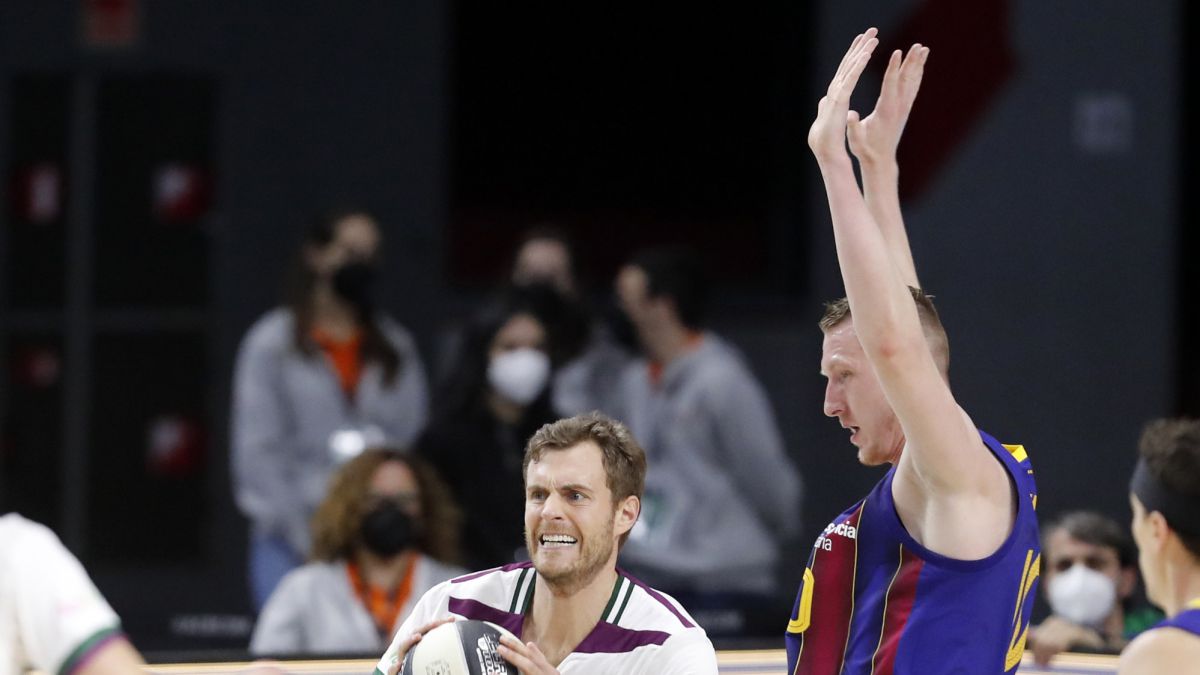 From the claim to the commercialization. Unicaja was upset in his Cup match against Barcelona with that famous play where Davies grabbed Tim Abromaitis on the last play of regulation time. The American scored but the referees did not observe personnel from the Barcelona player that would have entailed an additional shot and the possibility that the Malaga citizens had qualified for the semifinals.
This action and other decisions of the arbitration trio were highly censured by the Los Guindos team. Unicaja made a formal protest to the ACB for the Cup arbitration, a written complaint in a report sent to the arbitration department.
But the Malaga club has decided to look for the positive side of a play that has already gone down in history. Unicaja has decided to put on sale a commemorative T-shirt for Tim Abromaitis's 'no 2 + 1'. It is white and has a green legend: "2 + 1?" Above, the icons of the (no) action in referee language. The fist of the foul, the fingers pointing downwards representing the validity of the basket, and the index pointing up from the free throw. It has a price of 14.95 euros, there is a deadline until March 1 to buy it, and with its acquisition you enter the draw for the game shirt of the ACB Cup of Abromaitis, which suffered the now famous grip of Davies that the match officials did not see.
For the good Unicaja fans, this move is at the height of Ansley's famous 'no triple' in the 1995 League final also against Barcelona.
Photos from as.com