A son of Galician immigration, a surprise from Europe
Gerardo Seoane is the Young Boys coach and former Deportivo footballer. The Swiss team knocked down Bayer Leverkusen at home and has signed a historic pass to the second round.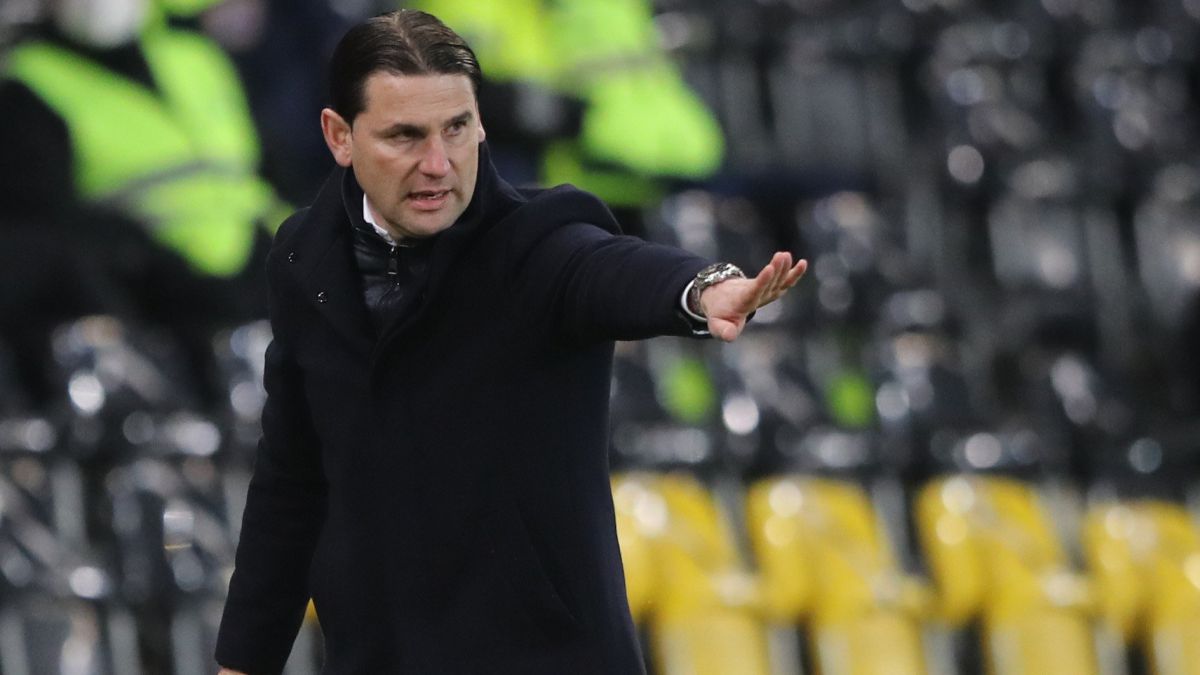 Gerardo Seoane (10-30-1978, Lucerne, Switzerland) is the Young Boys coach. One of the Cinderellas who have been placed in the round of 16 of the Europa League. The Swiss team got rid of the powerful Bayer Leverkusen by beating him at home 0-2 (3-6, on aggregate in the tie). Now his next victim may be the four-time Champions League champion: Ajax.
The Hispanic-Swiss coach is the son of Galician immigration in Switzerland. A path that many made in the 70s in Spain. His parents did it from Brea, a small neighboring village of Carballo. Gerardo Seoane returns when his work allows it to Galicia, on vacation. Few will remember Gerardo played for Deportivo between 1998 and 2000. He was signed by Augusto César Lendoiro as a midfielder with very good ball touch. Someone nicknamed him 'the Guardiola de Carballo' and he stayed with the qualifier. There were crowds in Riazor to see the presentation of a future footballer. He was 19 years old, but his signing did not work. He had Mauro Silva, Donato or Flavio Conceiçao ahead of him. And he only played in the subsidiary. "Only in training there was already a huge level. And I was very young. For me it was a challenge, but perhaps I lacked some personality, a certain self-confidence from my youth. At Depor I failed to believe it," explained time then Seoane in La Voz de Galicia.
After hanging up his boots he went to the benches, where things are going much better. With the Young Boys he has conquered the last two Swiss leagues (and in this one he is the outstanding leader). He even enjoyed the experience of the Champions group stage in the 2018-2019 edition (he played against Valencia, Manchester United and Juventus). This season is breaking the mold and has been planted in the round of 16 for the first time in history. At 42 years old, the Spanish-Swiss is excited about what his pupils can do in the Europa League. With a contract until 2023, and if his team continues to be the giant killers of the competition (let Ajax tremble), perhaps he will return to Spain soon and not on vacation. Offers will not be missing.
Photos from as.com