"Wearing a first team number is a dream come true"
Francés has been very excited about wearing the 6: "It's very cool and has been worn by great players. Hopefully in the future I will be as important as them ".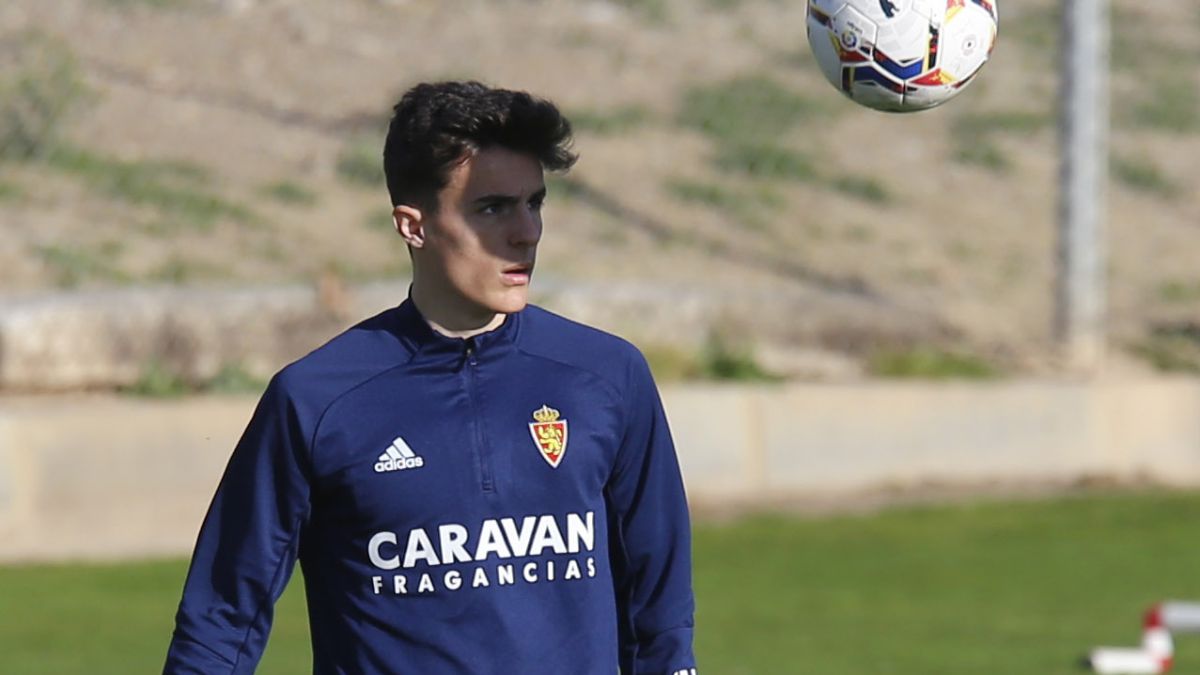 Alejandro Francés, who has established himself in the center of the rear with Jair, has become a first-team card in this winter market at just 18 years old: "It was a nice surprise and I am very grateful to the club". The youth squad also assures that Juan Ignacio Martínez has given him a lot of confidence and that finally winning at home in Malaga "would be a blow on the table" .
— Did you expect the club to sign you for the first team in this winter market?
— The truth is that it was a nice surprise and I am very grateful to the club for giving me the 6. Even if I had given the 21 or the 24 I would have not cared, but the 6 is very cool and I am very excited to be able to wear that dorsal. Great players have worn it and hopefully in the future it will become as important as them.
— What changes for you?
— With 26 I was also playing and now the only thing that changes is that I will have a first team card. Nobody is going to take away my illusion and the truth is that I am very happy to finally be able to wear a first team number. It's a dream come true for me.
— The team has only conceded two league goals since JIM's arrival, with Jair and you at the center of defense. How do you rate it?
— It's very positive because getting to professional football is very difficult and with Jair we are making a very good couple. We have only conceded two goals, in La Romareda we have become very strong and we hope it continues like this.
— After the arrival of Peybernes, how do you assess this competition in the center of the rear?
— Torrecilla has tried to bring a reinforcement per line and I think we need it. The more people we are, the better, since the competition raises the level of the team and if they are there to help and score points, perfect.
— How about JIM at a private level?
— The truth is that he has given me a lot of confidence, he has supported me a lot and I am trying to give it back to him in the field. Now we're getting results, so perfect.
— How important is the next two games taking into account the numbers of the home team?
— We've been working very hard for a week and I think the team is ready to go to Malaga and take all three points. It would be a hit on the table to get out of where we are and aspire to be a little higher.
Photos from as.com