Party with many nerves in the hot zone. Huesca went ahead and was able to pass on the table to Eibar, but Diop avoided it shortly after to sign some tables that benefit the bottom player more.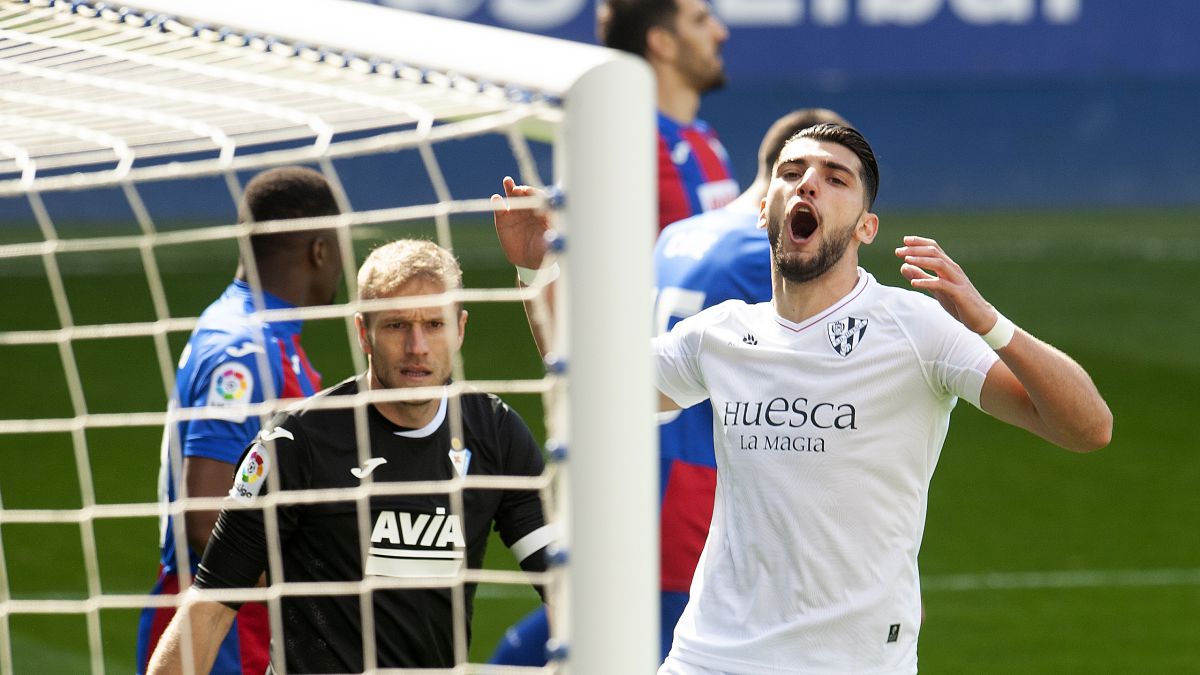 Soccer is an unpredictable sport, as was seen in Ipurua in the clash between Eibar and Huesca. Two teams more than in need of points that can finally settle for a draw, given that both could have won, but could also have gotten into more trouble in case of defeat. Ten minutes in the second half turned the hearts of the two fans, who had to settle for a draw that, seen as seen, tastes less bad than those of Ipurua.
Both teams started the first half without any fear and wanting to go for the three points. Those of Pacheta came from achieving two victories in the last 4 games, while the locals knew that they had to become strong at home to save the ballot. The first minutes were really fast-paced, with a head-to-head that made you anticipate a vibrant match. A give and take that was decreasing in intensity as the minutes passed.
The clearest chances, of course, were for the locals, with an incomprehensible failure by Kike García when he finished off in the small area without opposition, and a shot at the crossbar by Pedro León at the edge of the end of the first half. Two actions, especially the first, that could have declined the contest.
In the second half it seemed that both teams wanted to endure the result, but it is true that Huesca came up in a second half in which fear seized some locals that, although they did not create danger, they did not see the tie in danger Initial. Until Sandro overtook Pacheta's men, turning not only the result but also the classification.
There came the spirit of the locals who equalized the contest a few minutes later with a great header from a Diop at the exit of a corner. Two minutes served to experience strong emotions in Ipurua. In fact Álvaro prevented the armera comeback with just over five minutes to go. From there to the end, a lot of desire and little success, in a match that, although it does not save any of them, at least leaves both of them alive from here to the end of the championship.
Photos from as.com