The F1 Commission decides today on important issues for the near future of the World Championship: engine freeze, sprint race ...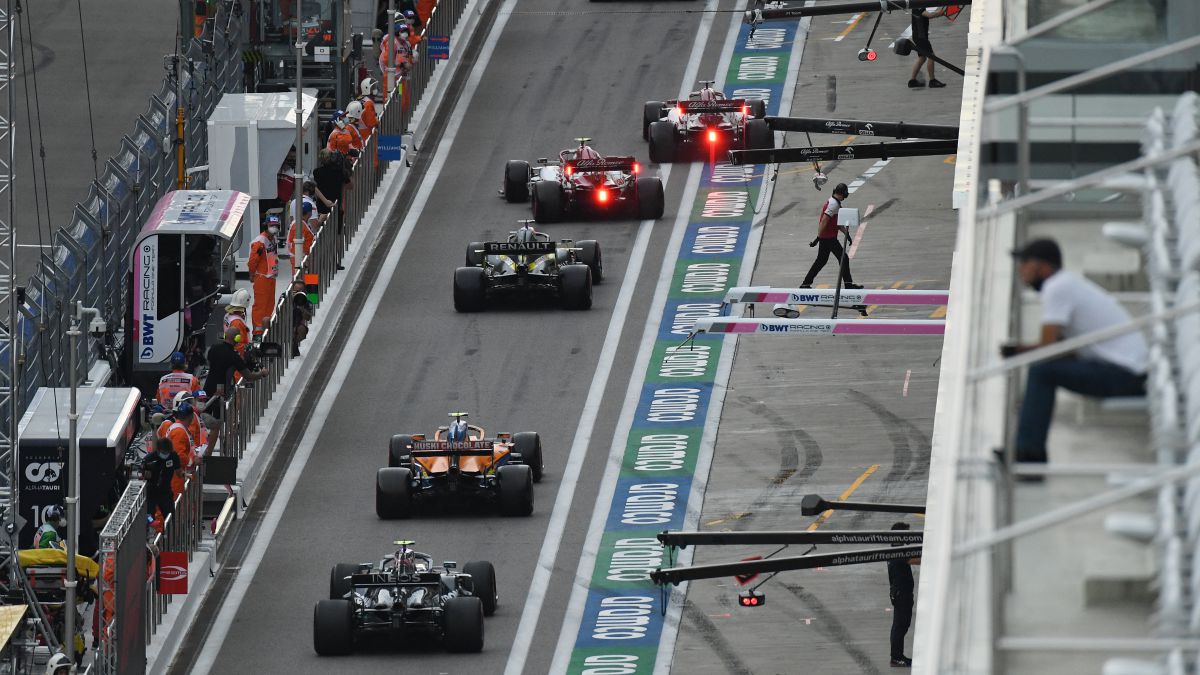 Before starting the engines, you have to sit down and decide, and that is what the Formula 1 Commission will do this Thursday in a meeting that seems transcendental for the immediate future of the championship. FIA, FOM, the ten teams on the grid, promoters of the grand prix and other representatives that are part of this body will discuss important issues that, among other things, may condition the continuity of Red Bull in the World Championship or new format in some races from this same season. Regarding the first, what worries the energy team the most is the option of freezing the development of power units from 2022 until 2026, when the arrival of a new generation of engines is expected. Those from Milton Keynes are interested in doing so so that they can continue to use Honda's engines during that stage once Japanese suppliers leave F1 when this season comes to an end. To do this, they need the support of a simple majority (six of the ten teams) .
Y, on the latter, the one who has taken the lead has been none other than Stefano Domenicali, the new CEO of F1, who enters his post with the idea of modernizing the format of the great prizes. Once the inverted grid on which so much has been discussed in recent years has been discarded, the Italian focuses his shot on introducing on Saturday a short race, sprinting, which also awards points, with which he intends to increase the excitement and the spectacle . The intention is to approve it and test it in three weekends already this year (Canada, Italy and Brazil are being considered) .
In addition, there are two other issues to be discussed that also have their importance, such as the country that will replace Vietnam in the 2021 calendar, with all the ballots put in the ballot box of Portugal and its Portimao circuit that left such good sensations last year in one of the best races. The other is a more technical issue, the abolition of what is called 'Component Design Prescription', which integrates a series of parts of the car regulated by the FIA as a measure to save costs and that does not quite convince. The Commission has work.
Photos from as.com