1,000 CV of fun for Sainz
The man from Madrid makes his debut in a supercar of the Italian brand with an SF90 Stralade, a 4x4 with the power of a Formula 1 engine.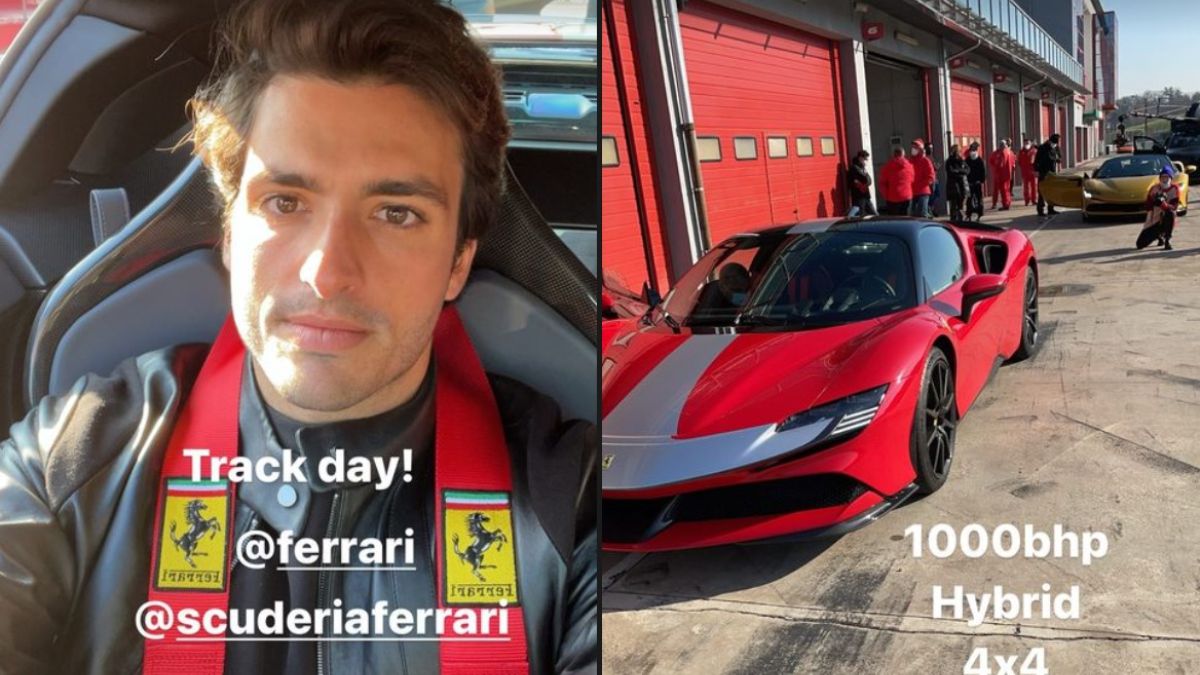 He has not been dressed in red for two months and Sainz is already beginning to know quite well what it means to be a Ferrari driver, both the demands and the privileges. Of the first, surely he realized it well in his first days of work in Maranello and his contact with the SF71H, the 2018 car, and its team of engineers. And on the second, he began to enjoy it on Tuesday.
In addition to the obvious, being part of the most legendary team in the history of Formula 1, wearing the Prancing Horse crest on the chest gives other unique experiences such as trying the supercars of the Italian brand, some as exclusive as the SF90 Stradale to which the Madrilenian climbed in a recording act with the team with his partner Leclerc, a 4x4 hybrid of no less than 1,000 hp, like a Formula 1.
"Well, here we are, testing Ferrari's first road car," Sainz commented in an 'Instagram' story sitting on the red racing car while showing his interior and the yellow convertible version that Leclerc was driving. "How cold?" He joked with the Monegasque, with whom he has a good relationship. After having fun with the second Ferrari he has had in his hands, Sainz is already waiting for the next one, the final one with him will race in 2021.
Photos from as.com