"Only 10 clubs can afford to sign Haaland"
Mino Raiola is one of the super agents in soccer. Representative of Haaland, sees the Norwegian as the "star of the next decade". And he warns: "My players don't see me as a parasite."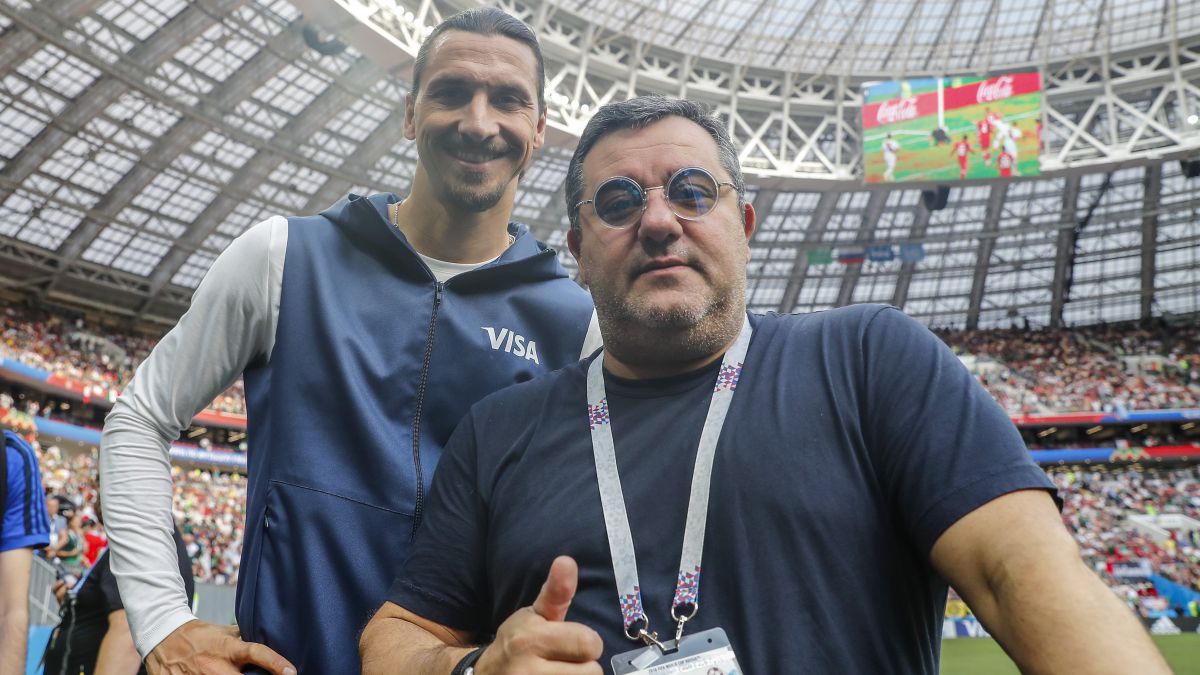 Mino Raiola, the super player agent, does not go unnoticed every time he gives an interview. This time it was for the BBC. One of the most powerful player representatives in football has spoken about several of the footballers who are under his protection: Haaland, Pogba, Ibrahimovic ... and about the problems they have with the control of FIFA.
Perception of greedy: "My players don't call me a parasite. Maybe the public may also think: 'If this man is so greedy and so bad, how are all his players happy and staying with him? I have no power or influence, my job is to get the best deal ".
Haaland: "He will be one of the future stars of the next decade because we see that stars like Ibrahimovic, Ronaldo and Messi are reaching an age where everyone asks: 'How long can we continue to enjoy them?' Then everyone looks for the new generation. It is obvious that everyone sees Erling as one of those possible new stars of the future because it is very difficult to do what he does at his age and at his level ".
Future of the Norwegian forward: "There are only a maximum of 10 clubs that can afford to buy Haaland and offer him the platform he would like after having been in Dortmund ... and four of those clubs are in England."
Everyone wants to sign Haaland: "I don't think there is a sports director or coach in the world who says' I'm not interested. 'It's like saying:' Is there a Formula 1 team that wouldn't be interested in having Lewis Hamilton? '".
Pogba's time at United is over: "I only expressed an opinion, I didn't want to cause any problems. I don't think I have destabilized anyone, because they had a fantastic streak and even came first. Every time I say my opinion, everyone in England are going crazy, and I am the worst agent, or the best agent ... "
Ibrahimovic: "How can you judge if I am a good agent for Ibrahimovic? The only one who can judge that is Ibra himself",
War with FIFA: "We no longer talk to FIFA. In the end, there will be a court case. I have no problem with transparency. There are governments that control us fiscally, legally every day. What we have a problem with is with the people who don't know how a transfer works, trying to make rules that are ridiculous. FIFA uses us to hide its own problems. There is only interest in saying: 'We attacked the agents because they took too much money out of the game.' "
Photos from as.com