Zidane, Vinicius and the mobile
The coach did not like the Brazilian's attitude when he learned that he was a substitute in the game against City at the Etihad. It has barely continued since then.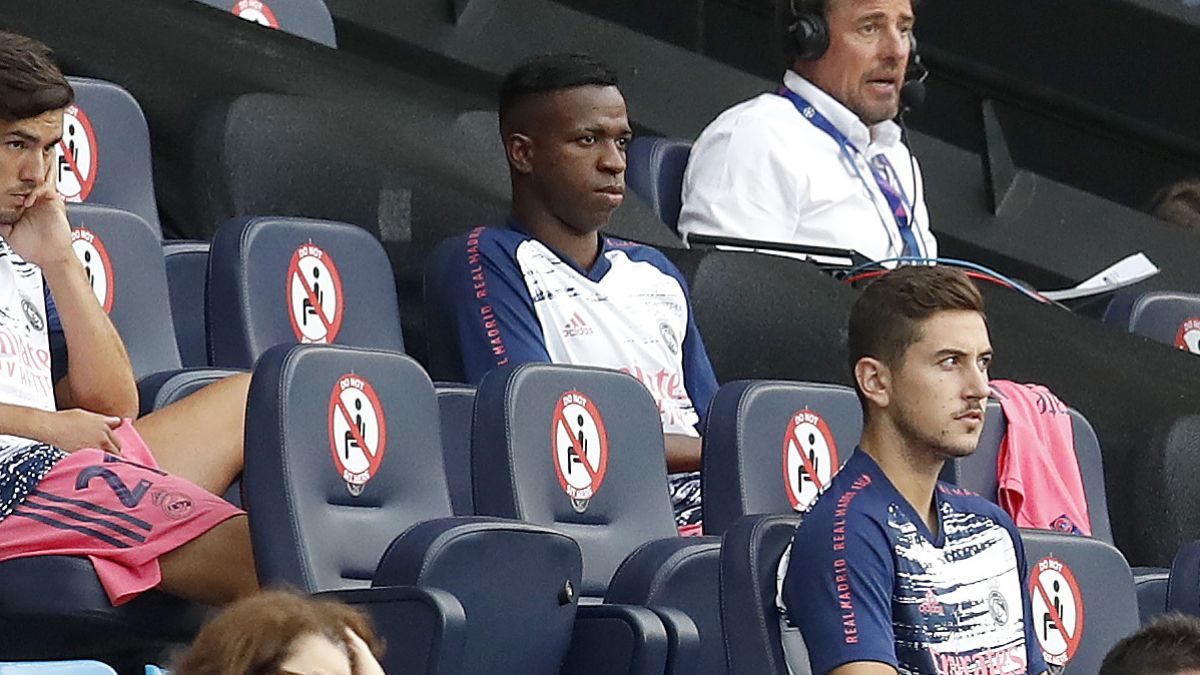 It is a palpable fact that Vinicius has more prestige and more support among the Madrid fans than from Zidane. The French coach does not finish betting on the young Brazilian player (20 years old), who has seen how in recent weeks he has disappeared again from the onces of Marseille. The return of Hazard has influenced something, but very little given that several games before the return of the Belgian it was already clear to Zizou that his ideal attacking trident was the one formed by Lucas-Benzema-Asensio. And do not forget the famous episode of the Gladbach stadium in which Benzema, Zinedine's extension arm on the field, confessed to Mendy (without knowing that the microphones were recording) that he was desperate with the decisions that Vini was making on the field of game.
The feeling between Zidane and Vinicius cooled off on the afternoon of August 7, in the second leg of the Champions match that played City against Madrid at the Etihad. At that time, Hazard was in his usual business because of his continuing physical problems. Not one day, not another day ... As it was necessary to overcome a 1-2 at the Bernabéu, Vinicius harbored many hopes of being a starter and being able to show in a great showcase like the Champions League and against Guardiola's City that he was already prepared to give the jump to the elite of European football
But when a couple of hours before, as usual, Zizou told his men the chosen starting eleven, Vinicius fell apart. He finally bet on Hazard. The Brazilian had a negative reaction, affected by the frustration of the substitution, and began to look at his mobile instead of concentrating on Zizou's chat with the players who were going to jump onto the field. The technician did not like that detail, although there were no words between them. Of course, the worst Hazard of the year was not substituted until minute 82 and Vini did not even jump to warm up. He was unprecedented in the key game of the season ... 444 444
Since then, Vini has only now had some continuity in that winning streak that started with a 0-1 score at Pizjuán, with a goal precisely his (in 'collaboration' with Bono). But now he hardly plays. It is up to you to reverse this however. For him it will not stay.

Photos from as.com