The hands win the basketaverage to the Madrilenians and surpass them in the classification. The local defense was key in the victory.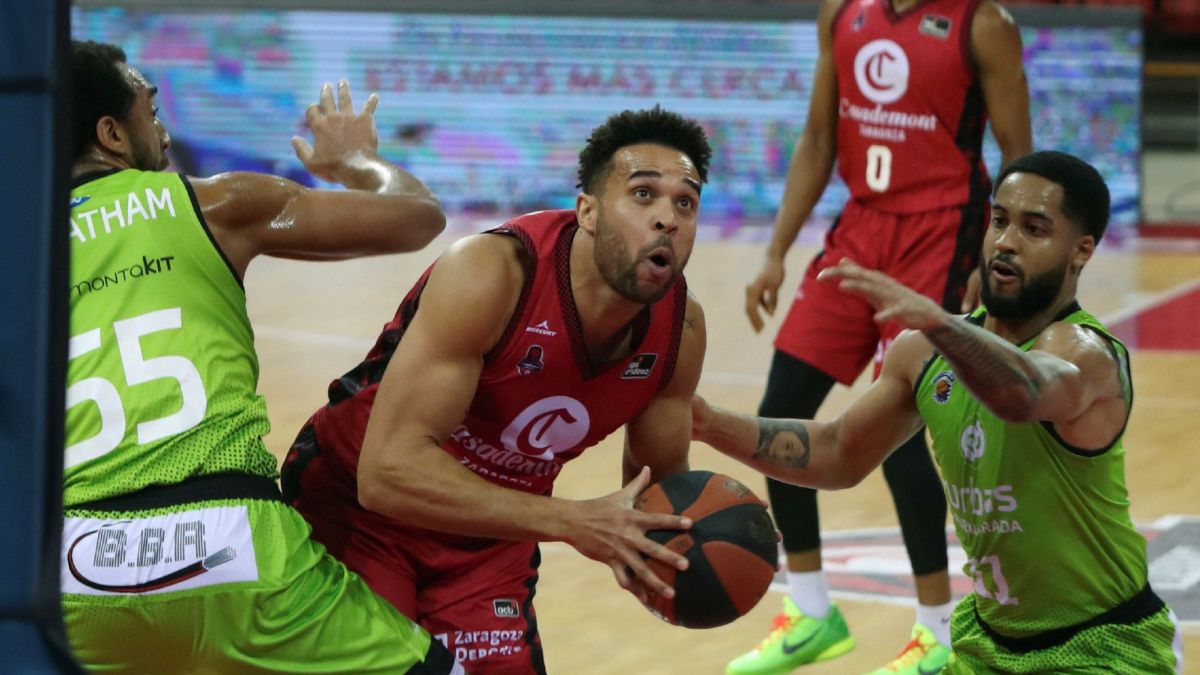 Casademont Zaragoza achieved an important victory over Urbas Fuenlabrada that is worth double, first because the Madrid team is a direct rival for permanence and later because they managed to overcome the score of the first round (82-81). With this, he overtook Javier Juárez's team in the standings and achieved the particular difference (basketaverage) that is crucial in the event of a tie to victories at the end of the competition.
The team coached by the Argentine Sergio "Oveja" Hernández straightens the course and although two consecutive victories do not indicate a complete recovery, it does seem to be glimpsed that he has assumed the postulates of the South American coach and that, above all, he has become aware that by improving defense victory is more likely. In front of the Madrid team, that defense appeared to which all the members of the Maño team had alluded to for many days but which never arrived in a more or less complete way and that allowed them a very comfortable victory. Javier Juárez's team, after losing on the ground, increases the bad streak it accumulates, which amounts to seven defeats in the last eight games played.
The first quarter was a scoring duel between visiting Melo Trimble and local Tryggvi Hlinason. The Fuenlabrada point guard scored 9 of his team's 15 points and only Obi Emegano accompanied him with 6 because the rest of the team could not score, while in the "rojillos" the Icelandic pivot achieved 10 points, 7 rebounds and a PIR of 18 , well supported by the Spanish international Jonathan Barreiro with 9 points, 3 assists and a PIR of 11. Fuenlabrada's blocks for the American game director allowed him to score easily while Casademont, aware of their advantage in the paint, punished their rival with interior balls to the Icelandic giant who no one could stop. And although in the second quarter several players joined Trimble in the scoring field, the good local defense made the difference gradually grow until reaching a maximum of 19 points in the 14th minute (40-21) .
That income was reduced after the break thanks to a clear foreign improvement in about ten minutes with several sets towards both teams in which Javier Juárez's team got to 7 points (65-58) in minute 28. However, he was not able to complete the reaction because Casademont Zaragoza, unlike other matches, woke up before things got complicated and returned to land in the last ten minutes to end up taking the game with great comfort.
Photos from as.com