"This year I have no excuses"
Iván García Cortina (Gijón, 25 years old) is one of the significant signings of Movistar 2021. He must be the benchmark in the northern classics, fight in stages and be a support in the big ones.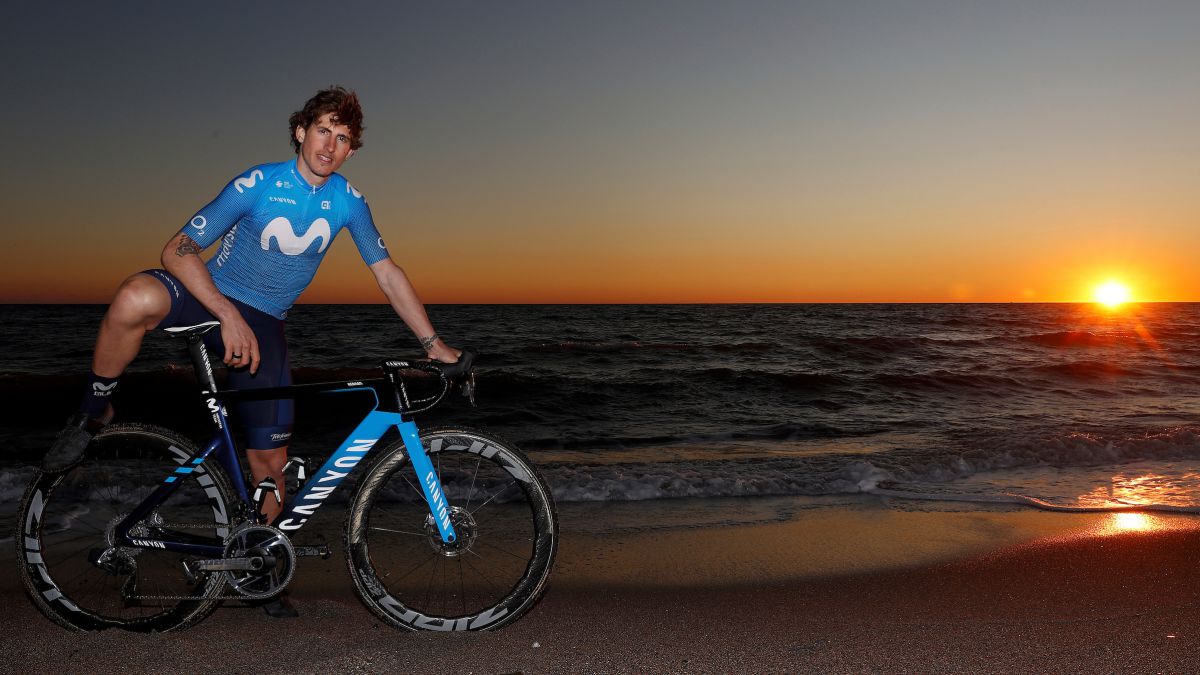 Iván García Cortina begins a key year in his career. At 25 years old, the Asturian arrives as an important reinforcement for the new Movistar from Bahrain, a team in which he spent the last four seasons. In 2020 he achieved a brilliant triumph in Paris-Nice and it is expected that in the Spanish formation he will have chevrons in the classic pavés. He attended AS from the team's concentration in Almería.
How are you living these first days of blue?
Good, delighted with the teammates, with the staff, and taking advantage of the Almeria sun to train. In addition, my hand injury is perfect, without discomfort (he suffered a scaphoid fracture from a fall in the final sprint of the Scheldeprijs in October). I was looking forward to this change, to come to this team. It gives me the impression that the formation is experiencing a moment of renewal of which I am going to be part.
From the outside, it seems that this year may be a turning point in your career. Do you believe it?
Certainly. Here they have offered me what I was looking for, support to run the northern classics and then try to take advantage of victory opportunities that may arise. That is why I say that this year, in quotation marks, I have no excuses.
It cannot be said that Movistar neglected the classics with a cyclist like Valverde, but his arrival does seem to be an interest in other types of racing.
The classics of the Bala are of another type, such as Flecha, Liège ... For another more climbing profile. Those from the north are more suited to me, those of pavés like Roubaix or Flanders. Maybe with my arrival they will be more interesting ...
In fact, he is training with a specific block of runners for these appointments with cyclists such as Erviti, Gonzalo Serrano ...
Well, that is also happening a bit because of the pandemic. We have divided into several groups. But yes, I am one of the cyclists who could be in the classics and I think it is good. It is important to have a good block and trust with the people with whom we are going to run certain dates because then, how would I say it ... there are things that come out alone, it is easier to understand each other.
I imagine that among his functions will also be to support the leaders in the big ones. How do you assume that role? Do you like it or do you resign?
It's something I really like. I have always said that Juan Antonio Flecha is a great reference for me. A rider who did his classics to the fullest and then went to the big ones with the function of working for Wiggins or for the leader at that time. I like that role.
If there was something that Movistar lacked in 2020, it was stage victories and you appear more and more on the list of candidates to win races. Do you feel responsibility for achieving success?
My responsibility is to give one hundred percent in each race. From being aspiring to win there is a world. The objective is to reach the goal without saving anything, without feeling that I could do something else, that I should have placed myself better ... Then I hope that the work will pay off. Winning is very difficult, but we will try.
Photos from as.com