"I would have aged 15 years being Harden's mentor"
The eternal Heat player, Udonis Haslem, thinks that the union between Harden and Miami would have been impossible due to the festive habits of the guard.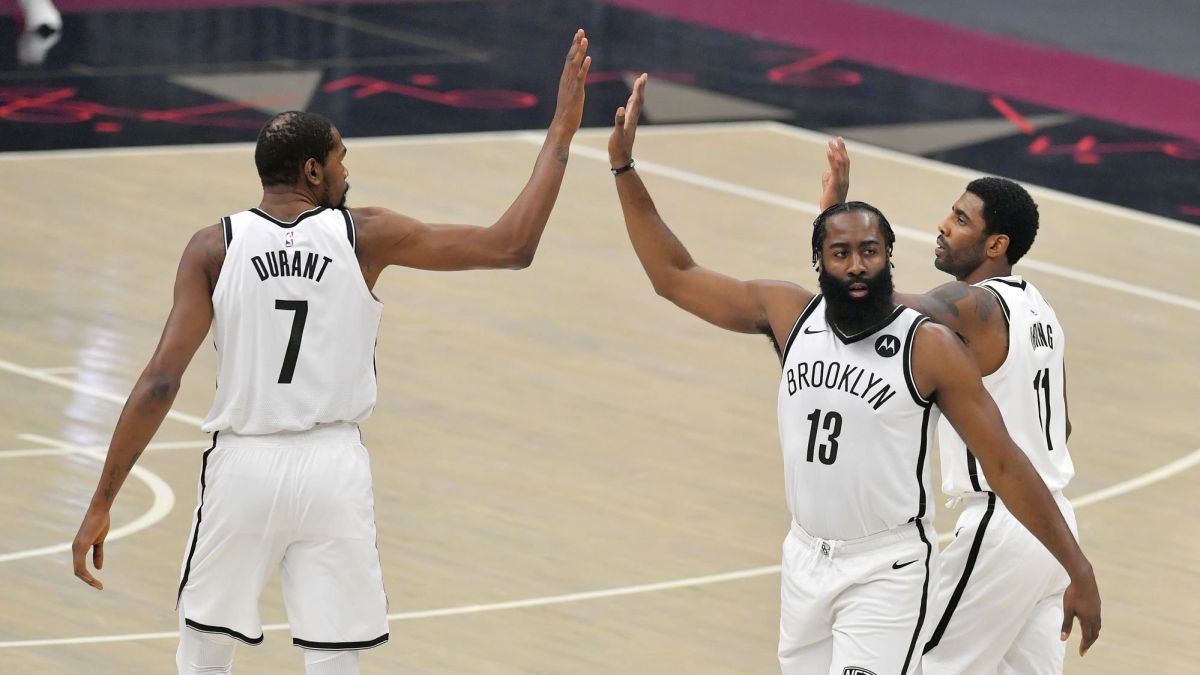 Harden's signing by the Nets has revolutionized the NBA. In Brooklyn, one of the most talented big threes in history has formed overnight, marking a new chapter in the era of empowered gamers and causing all eyes to turn to a team. that has an enormous quality but, at the same time, a head that questions its possibilities of ring. For now, La Barba has managed to leave the Rockets, his main objective, and land on a franchise that is a legitimate candidate for a ring that the guard has never achieved. His union with Kevin Durant and Kyrie Irving makes the Nets favorites, but also fills with interest a bet that no one dares to make for sure. The talent is there, in abundance, and that is undeniable. The emotional swings of three men as controversial as they are extraordinary when it comes to playing basketball, too. And if Kyrie has already set off alarms with his erratic behavior, many predict that it is a matter of time before the situation implodes. Egos, a single ball for three stars who need it, many positions discovered because of the transfer, a rookie coach (Steve Nash) ...
There are reasons to worry, but it would be daring to despise talent in a League that is usually conquered by teams that always have it in excess and objectively. And, to face the might of the all-powerful Lakers of LeBron James and Anthony Davis, or the Clippers of Kawhi Leonard and Paul George (among many others), you need quality in its purest form. And the Nets have plenty of that, that if they manage to focus for the next six months (or even less) and keep the controversy that their stars always arouse as far as possible, they can find a very big prize for a team in which everything can go well ... or all bad. With them, you never know.
Now, while history continues its course, many analysts have begun to do the math to see who was the winner and who was the loser of the transfer. And among all of them, the opinion of a veteran like Udonis Haslem has emerged, who has spoken jokingly on the subject. Remember that the Rockets, prisoners of the rush, were left with one less loot; The Sixers preferred not to touch Simmons and the Celtics, as has been leaked, did not want to trade Jaylen Brown and Marcus Smart either. However, few remember that the Heat, like the Bucks, were candidates to take over the shooting guard. Of course, Haslem, a player who is almost an assistant (he played only four games last year and in this one he has not made his debut yet), has given his point of view of the situation, and has indicated that Harden could not have reached Miami by their habits. Specifically, those that relate him to the party, a well-known part of his life that he has shown on other occasions.
"I woke up and saw the transfer. Caught me asleep. Woke up and dropped the damn phone. I couldn't believe it. I knew we were not going to sign him. You can't bring James Harden to Miami. As much as I wanted that to work, in my mind I always concluded: 'There is no way,' "says the institution of the Heat in the latest episode of Complex Sports Podcast. "I would have aged 15 years trying to be your mentor here. I would have had to move into the guest house to watch him closely, "he added humorously. The Rockets, by some accounts, asked Tyler Herro to make the trade, but Pat Riley decided to be conservative. Like many others. Whether they were correct or not, only time will tell. At the moment, La Barba is in Brooklyn and wants the ring. To know the end of the story, we will have to wait.
Photos from as.com