With Hugo Duro in the bedroom
Jovic's departure opens a door for him with Zidane. The 'killer' of Castilla was already in San Siro but did not debut. On loan from Getafe, Madrid can buy it ...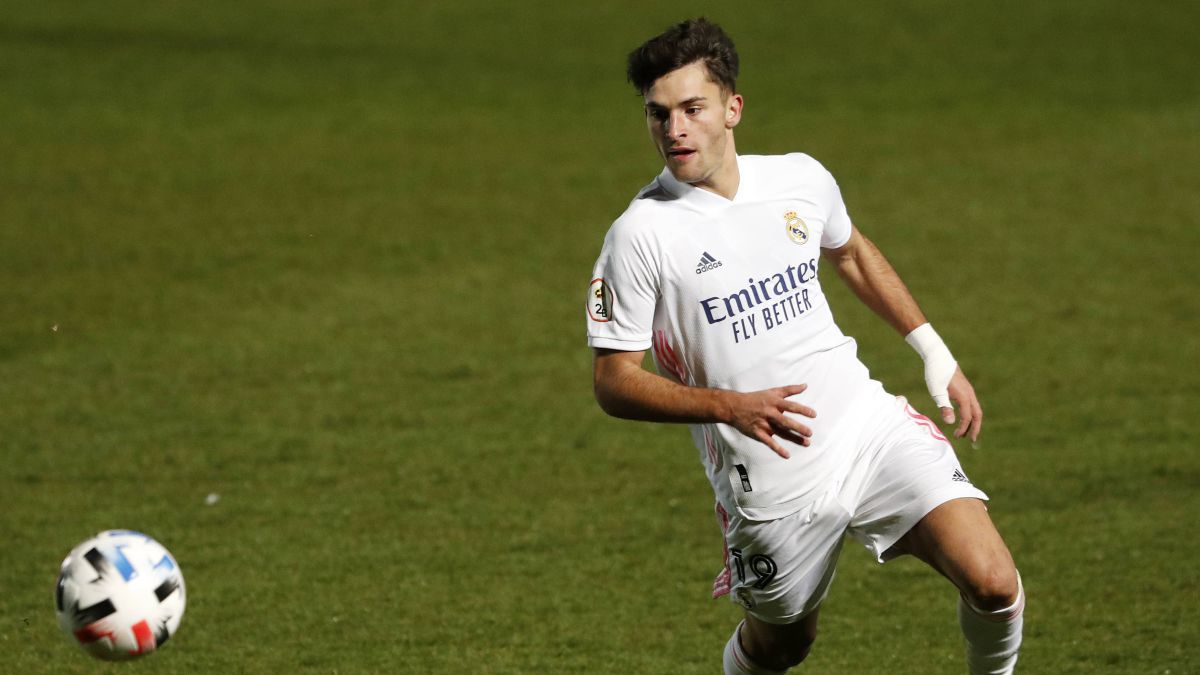 Real Madrid has gotten into a relative mess. Luka Jovic's departure leaves Zidane with little room for maneuver up front, for which he only has two men: Karim Benzema and Mariano. As if that were not enough, he does not trust the Hispanic-Dominican too much, who has barely given 275 minutes this season. A strangeness in the planning of the squad and more due to the departure of Mayoral that may be definitive in the fight for the titles.
As has been shown in recent games, the team's offensive deficit is evident and Zidane needs solutions. There are two: the least likely, signing a reinforcement in the winter market or trying to fight with what is at home. Going to La Fábrica is more feasible and Zidane has Castilla available. Among the varied list of attackers that Raúl has, Hugo Duro stands out, a player on loan from Getafe CF who is leaving with the white team in Second B.
Has played practically everything this season. He has started seven of the eight days we have been in the competition, and the only one he was not in was because he had been called up by Zidane for a first team match. In total he adds 614 minutes out of 630 possible with Castilla, in which he has scored five goals. To round off the statistics, Duro has never gone more than a day without scoring this season. He only stopped seeing the door against Getafe B and Atlético de Madrid B.
The club has let Duro know that it has plans for the future even though it is on loan for the moment. So much so that he included a purchase option in the loan because the idea is that both Real Madrid and Hugo Duro remain together since the summer. Things are rolling for that to be the case and the debut with Zidane was close. Duro traveled to Milan in the squad against Inter although it was not finally released. Now, in the Copa del Rey against Alcoyano, he could have his chance to debut.
A 21-year-old U21 international, he is a highly mobile and technically well-equipped forward. Its main virtue, in addition to the finish, is intensity. He always tries to give solutions to the team in attack through supports and unchecks, but also helps in pressure. Formed in the quarry of Getafe, he has been one of the jewels of Madrid football since he was a child, and Madrid had him in the spotlight for years. It should be noted that he already has 25 matches in the First Division, all of them with the 'Geta', in addition to two in the Europa League and another five in the Copa del Rey.
Experience that does not make you neglect your future off the pitch. Despite that call for the first team, he did not neglect his engineering exams and in fact he threw the notes in his suitcase because he had a test when he returned to Madrid. Now it's a bullet in Zizou's chamber between now and the end of the year ...
Photos from as.com