"Suárez will lose heart from Barça"
Berbatov assures that Barcelona did not treat the Uruguayan well and evoked his times against him in the Premier: "He bullied defenders and sometimes went out of line."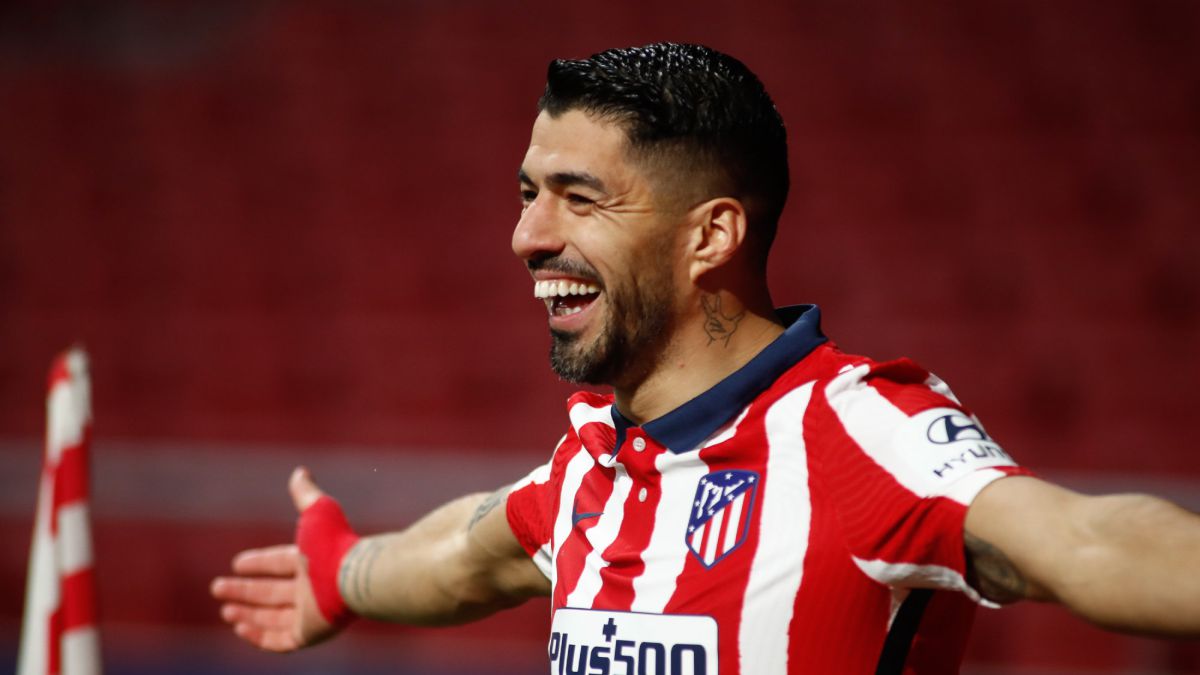 Dimitar Berbatov, Premier League legend and Betfair ambassador, raved about Luis Suárez, Atlético de Madrid forward, and was pleased with the performance the Uruguayan is having in the LaLiga leader after his departure from Barcelona. Berbatov considers that the march was "disrespectful" .
"Luis Suárez is a machine", the Betfair ambassador began resoundingly. "Look, look at how Atlético is now leading the standings. Seven points ahead of the second classified and with two games less. Suárez must now be breaking down with laughter ", continued, very graphic, Berbatov.
"I am very happy with how things are going because Barcelona did not treat him well, not for someone who is one of the most relevant players in recent history. Barcelona was disrespectful and is now paying the price for letting Suárez go. I am sure that Suárez will have no regrets about having left seeing what he is enjoying at Atlético ", insisted the Betfair ambassador.
Defenders bullying
Berbatov met Luis Suárez for a couple of seasons in the Premier League and, as a rival, the former Bulgarian international admits that seeing him in action was almost like a battle. "When you played against him, he would bully the defenders, whore at them and used some aggression in his own way. Sometimes, it is true that he crossed the line. But if you put that aside, you could see that he was a player of the highest quality who knew how to take advantage of his chances ", Berbatov describes him in those years.
"As a forward, I knew perfectly well who could hurt you and Suárez was one of those great players. Now he is 34 years old and it is amazing how he is knowing how to take advantage of his moment. He knows exactly how to move on the grass. It's tremendous ", the Betfair ambassador complimented him again.
"Tuchel will be good for Chelsea against Atlético"
In a red-and-white key, Berbatov appreciated the arrival of Tuchel at Chelsea, Atlético's next rival in the knockout stages of the Champions League. "The experience he has in the Champions League will be helpful, but I warn that Tuchel will need time to get used to England and their training methods, to their players and vice versa. Because Chelsea has its problems and it will be an important challenge for him to achieve objectives in the midst of an environment in which the board demands results from you and demands them now, "the Betfair ambassador slipped.
Because Berbatov is clear that one of Chelsea's problems is the lack of patience. "No, they don't have the patience to wait. They need results now. Working at Chelsea is not having a secure job. If you don't get results ... That's what happened with Lampard. They should have had more patience and give him more time to improve things like Solskjaer did at Manchester United ", compared the Bulgarian.
Photos from as.com