"Márquez went too far because they allowed him to"
Livio Suppo, former head of the Honda team in MotoGP, is very critical of the Catalan rider's doctors and environment.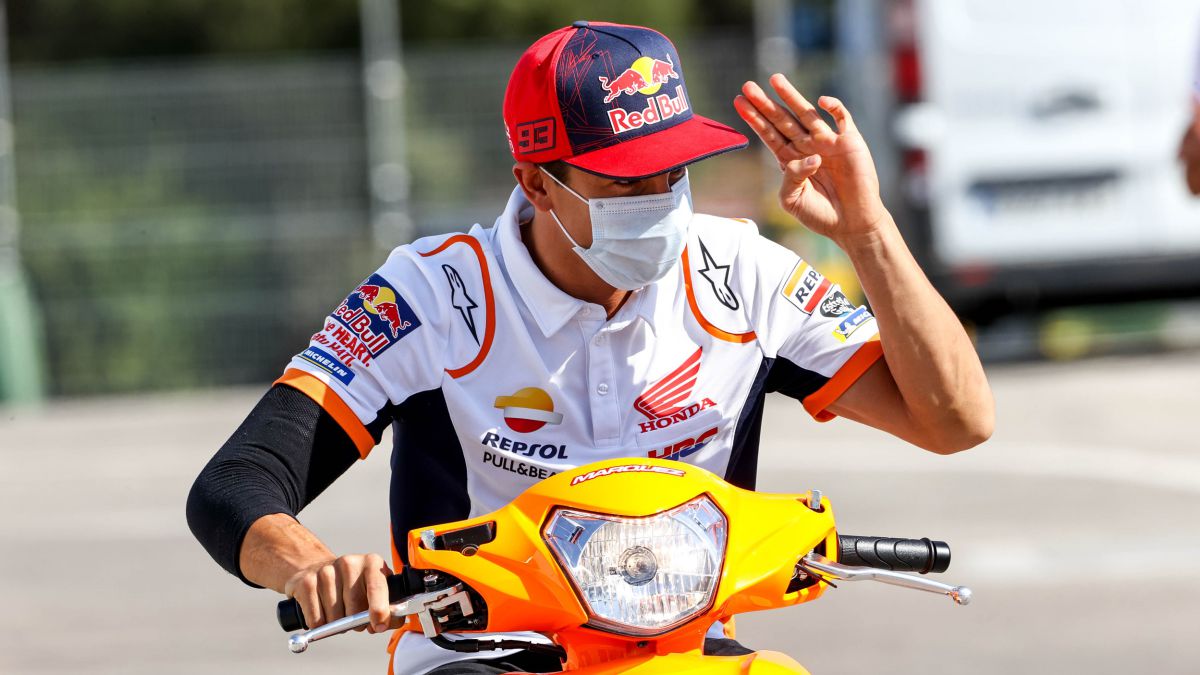 As the date for the start of the World Championship approaches, on March 28 in Qatar, and the uncertainty about the presence of Marc Márquez in that first MotoGP race increases, the controversy about the recovery process facing the ilerdense is fueled. Livio Suppo was for years responsible for the official Honda team in the premier class of the World Championship and it is not the first time that he is very critical of everything that happened.
He regularly participates in the gathering organized by the 'Paddock TV' channel and it was there that he elaborated on the matter. He does not enter into assessing whether the Japanese brand is considering debugging responsibilities in this convoluted case because, in his opinion, it is a secondary matter: "There will surely be legal issues, but I think that is not very interesting for the fans. I am concerned that Marc will return in shape, because he is a young boy who has suffered a trauma that has conditioned him a lot, so I only want him to return to the maximum ".
Suppo is clear about the origin of such responsibilities: "The problem is not so much how the board broke, the problem is why it broke. I think it's better if it happened before Márquez returned to the track, in Brno, as was initially thought, because if it happened while competing the consequences could have been more serious. The point is that he returned to compete so few days after the operation, I have always insisted that the responsibility lies with the doctors who gave him the OK to do so. "
He excuses the Catalan in any case and strongly points out the majority of those around him: "The pilot went too far because they have allowed him to. The responsibility, I repeat, belongs to the doctors. He should not have been allowed to ride such a demanding motorcycle. I'm not a doctor and I can't say if that first operation was the right one, but I do think it was crazy to give him the OK with such a short recovery time. If I had been Honda's crew chief, as I was at the time, I would have done everything possible to prevent Marc from racing. I am afraid that in this situation only Emilio (Alzamora) was against me competing, the rest did want to. "
Suppo explains his reasons for considering this haste in deadlines a serious mistake: "If all this hadn't happened, Márquez would have been able to fight for the World Cup safely, if he hadn't won it, nothing would have happened either. Marc is a phenomenon, you have to protect that phenomenon, not worry only about winning one more title. The absolute priority should have been to preserve the person, it should always be like that in health matters, in any case. "
The Italian also spoke about the recent statements of Santi Hernández, Márquez's chief mechanic, regarding his possible replacement: "It is a bit strange that a chief mechanic allows himself to make statements of this kind, he should not be the one to speak in a equipment. I imagine it is his personal point of view, that he does not do it on behalf of the brand. The problem is that Dovizioso had said that he was not willing to replace Márquez just for a few races, although now I don't know if anything has changed because his representative talks about the possibility of being in the Qatar test. "
He is equally critical of the new signing of the Repsol Honda team: "Pol Espargaró has been in MotoGP for many years, he has had competitive bikes, like the Tech3 Yamaha, and he has not achieved great results, not even last season when they won the KTM and he has not. I honestly do not understand his arrival at Honda ... I may win the World Championship and I will look like a jerk, but today I certainly do not understand his signing. "
Photos from as.com