Waiting compass to empty the Girona infirmary again
Antonio Luna would be ready to play against Espanyol and Juanpe faces the final stretch of his recovery. The central has been working with the group for weeks.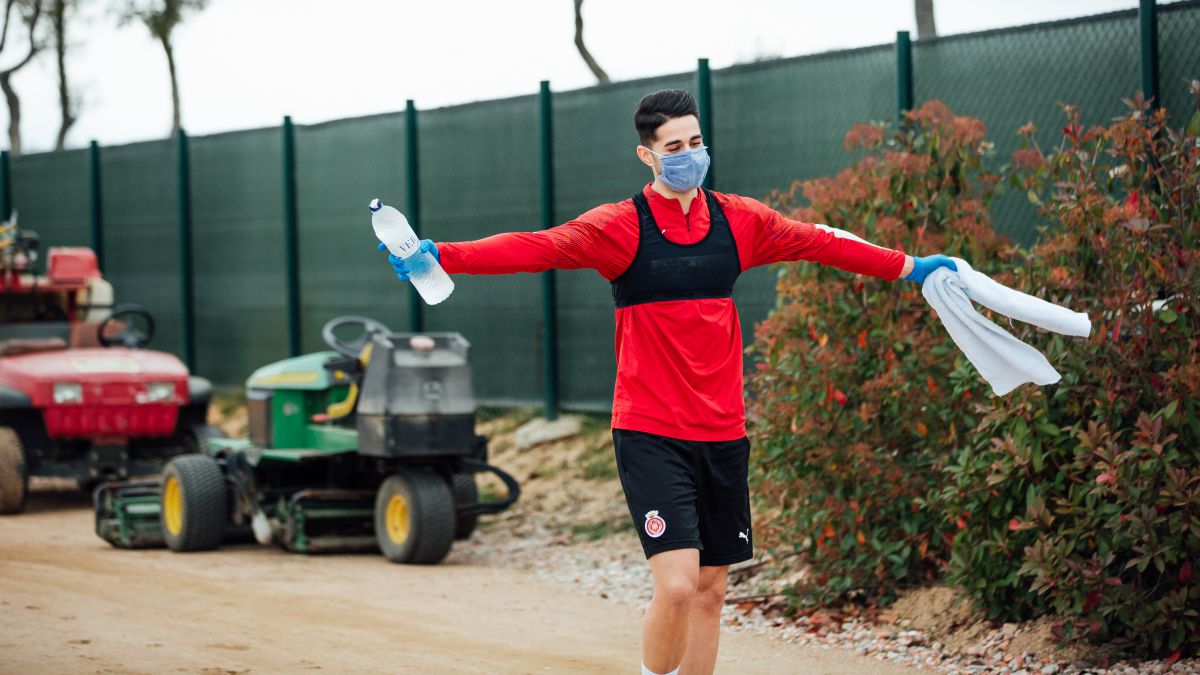 Girona is in luck. His infirmary is about to be emptied again because Antonio Luna is already expected to play this Saturday against Espanyol and Juanpe is in the final stretch of his recovery. The rojiblanco left-back has had good training sessions with the group, his feelings are very good and Francisco has in mind to summon him against the parakeet. As for Juanpe, it is expected that his return to the pitch will not be so imminent because he must first acquire a good competitive rhythm.
The center-back, of course, already does most of the training with the group and his return to the pitch should not take more than two days. They do not want to take risks with Juanpe because this season, due to injuries, he has only been able to play one game. It was the first in the league against Sporting and, although he completed it, he was later injured and has not returned to compete. Francisco has a lot of trust placed in him, but he also knows that it will be difficult to get him on the pitch because Bernardo and Santi Bueno seem untouchable. The Uruguayan central defender, thanks to his great performance, has even passed Ramalho. Despite this, Juanpe can be a great alternative because he is a player with a lot of experience and quality. Last season, without going any further, he played 33 league games and the four in the playoffs. He only missed nine games, a figure that has now been pulverized because this season has already been 20 league duels with losses.
Francisco is happy with the performance of his entire squad and, in addition, the Copa del Rey has allowed him to 'recover' players. In the last tie against Cádiz footballers, for example, such as Valery and Nahuel Bustos vindicated themselves. Precisely the latter will be able to play in the League again after serving his two sanction matches for the red one he saw in Tenerife. Of course, facing this Saturday's duel against Espanyol there is a sure loss: Gerard Gumbau will complete the cycle.
Photos from as.com