Vicente Moreno, the 'godfather' of Calavera in professional football
Girona's right-back debuted in Second with Nàstic in 2015 at the hands of the now Espanyol coach. "It has been very important to me," said Calavera.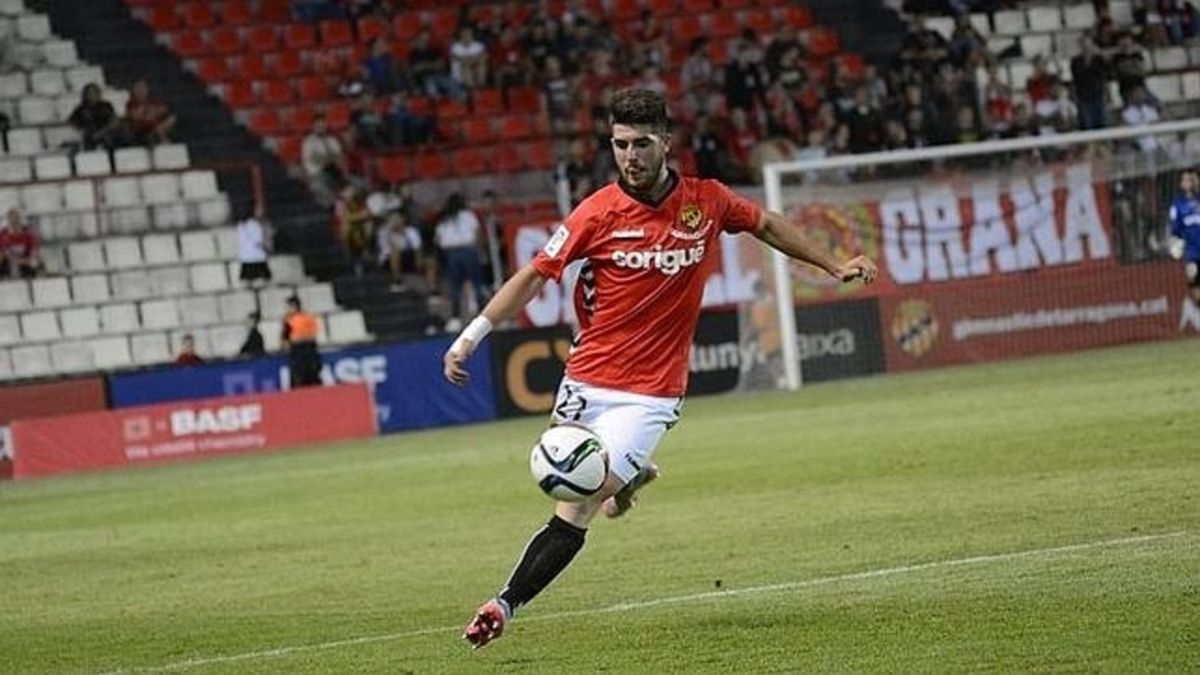 There are coaches who remain marked in the memory of some players and, without a doubt, Vicente Moreno is a coach of whom Jordi Calavera has great memories. The current Espanyol coach was the one who pushed the right back towards professional football while both were at Nàstic de Tarragona in the 2015-16 season. On September 27, 2015, Moreno gave Calavera an alternative at the José Zorrilla stadium against Valladolid and allowed him to fulfill his dream of playing professional football. "He has been a very important coach in my career because he gave me confidence to believe in me to get where I wanted," Calavera explained a long time ago, referring to Vicente Moreno. This Saturday, in Montilivi, they meet again.
Jordi Calavera is now a footballer who accumulates great experience in the Second Division because he already has 110 games in the category. And the accountant started at Nàstic with Vicente Moreno. The Espanyol coach was the one who opened the door to the Nàstic first team in Second on matchday 6 of that 2015-16 season and in the long run it has been confirmed that the bet was not risky. Of course, that course was quite convulsive for Calavera because after reaching his ninth game in the Second Division, his refusal to renew (the Tarragona entity wanted to tie him because his contract ended at the end of the season) led him not to play for a single minute in the second round of the championship. Vicente Moreno could not do anything to reverse the situation, it was a club decision, and it is that at the end of the campaign he left for free to Eibar with the illusion of competing in the First Division. Calavera, despite everything, considers Nàstic his home and the fact is that his debut in professional football is not forgotten. And he did it very well, with Vicente Moreno as 'godfather'.
Calavera is now settled not only in Segunda but also in Girona. He is the undisputed starter on the left-back and this season, with Francisco, he has already pulverized the numbers of the entire past season. He has had minutes in 20 of the 21 league games (a year ago he did not exceed the nine games) and injuries are respecting him. This Saturday, in his reunion with Vicente Moreno, he will start, something that, in the first round, in the Cornellà-El Prat duel, escaped him and he only participated in the add-on.
Photos from as.com