Van Vleuten enjoys in his beginnings with Movistar
The Dutch cyclist reviewed how her first concentration with the Movistar team is being. "At first it felt like it was my first day of school."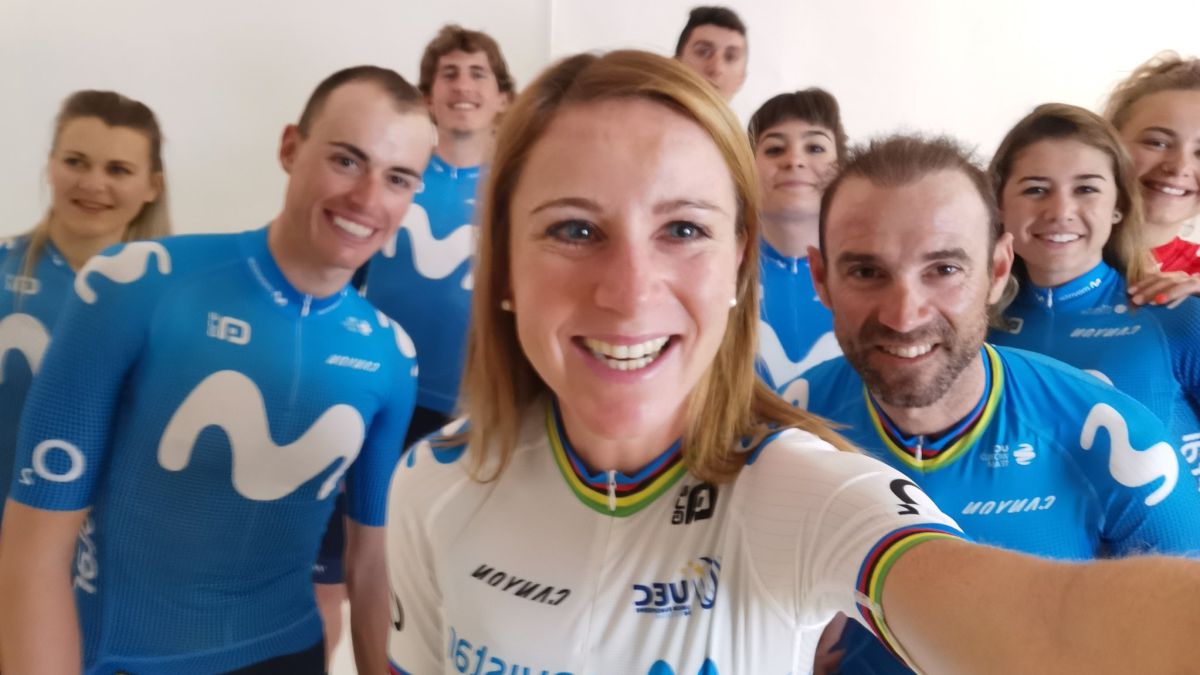 The Dutch Annemiek Van Vleuten, reigning European road cycling champion, is looking forward to the 2021 season, in which she will make her debut with the Movistar team after establishing herself as one of the stars of women's cycling at the Mitchelton-Scott.
Van Vleuten is concentrating these days in Almería in the concentration shared by the Movistar men's and women's teams and, through a post on his website, he wanted to describe how he is living this preseason with his new teammates. "With the exception of Sheyla Gutiérrez, with whom I have trained in Tenerife, I know most of the runners by name but little as people," she confessed.
The Dutchwoman also confessed that she has worked with Patxi Vila to improve the aerodynamic tests for the time trial and the illusion she has with her new Canyon bike. "The first thing we did was recognize my new Canyon bike. I use the new Canyon Aeroad with disc brakes although the Ultimate is also very nice. But I am a bit of an aerodynamic fan, so I will ride that bike, which also comes close to minimum of 6.8 kilos ".
Van Vleuten also revealed more details about the 'bubble' that Movistar is concentrating on and the challenges it will face in the coming days. "We arrived on January 8 and the concentration lasts until the 22nd. In the first days we had to stick to our bubble and not mix with other people. We all took tests before we came but we still strictly comply with the rules. After that, I will participate in a training session with some cyclists from the men's team. I will test myself with sprinters and classic cyclists, it will be a challenge to keep up with them ".
Finally, Van Vleuten wanted to thank the welcome he has received in this 'new school'. "We are here about 100 people, including cyclists and staff, and I still don't know many of them, so the first day I felt like it was my first day of school. Furthermore, there are many people who speak another language among them. However, the First sensations have been good and I have felt very welcome. I am in a warm and very professional atmosphere ", celebrated the Dutch cyclist.
Photos from as.com