Valencia assaults Burgos with a Labeyrie that continues to grow
The French forward reached a PIR of 32 in a match won by his team, Valencia Basket. Nine in a row already for them.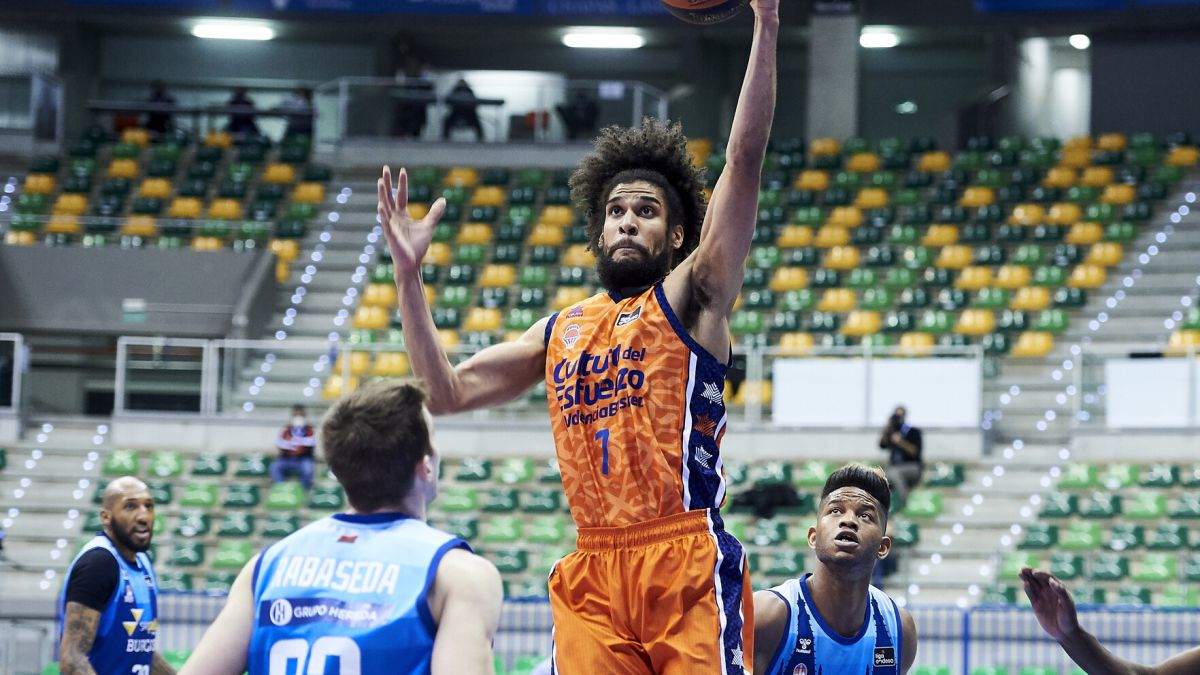 Hereda San Pablo Burgos could not with a successful Valencia Basket, especially from the line of three, in a match (78-83) in which those of Ponsarnau dominated at all times and in which the Burgos did not know how to take advantage of the opportunities to get in front.
Thad McFadden's 25 points were not enough for the Burgos to add the victory but they maintain the 'basket-average' in favor against the Taronja.
The first minutes were a surprise with two teams that based their game on the paint (6-4) until Derrick Williams opened the can from the triple to give way to a more open game for the final 18-23.
Jaume Ponsarnau's team started the second quarter much more successful, achieving the maximum so far, +7, although the entry of Thad McFadden to the direction of the game due to the loss of Alex Renfroe put the Burgos team back into the game (32 -3. 4).
However, Louis Labeyrie was a nightmare for the Burgos team. With 14 points in this first half he again left a slight advantage for the taronja team (35-40).
San Pablo started the meeting much more successful with a great Jasiel Rivero who came to put the Burgos team ahead after a partial 8-0 to give way to an exchange of blows between the two teams exchanging the dominance of the scoreboard and where any error was punished by the rival to reach the last quarter with a 60-62 that left the game open.
A 0-7 run for Ponsarnau's team once again gave Valencia Basket the highest score (60-71) against a San Pablo who lived too much off the success of their best man, McFadden, who kept the Azulones in the game.
A last arreón of San Pablo Burgos gave hope to the Burgos (78-83), but Rivero failed with 40 seconds remaining and the match ended with 78-83.
Photos from as.com