Two more goals from Djurdjevic to stay among the best
Two goals from the Serbian serve to defeat a Fuenlabrada who took the initiative for most of the match but who accused his lack of punch.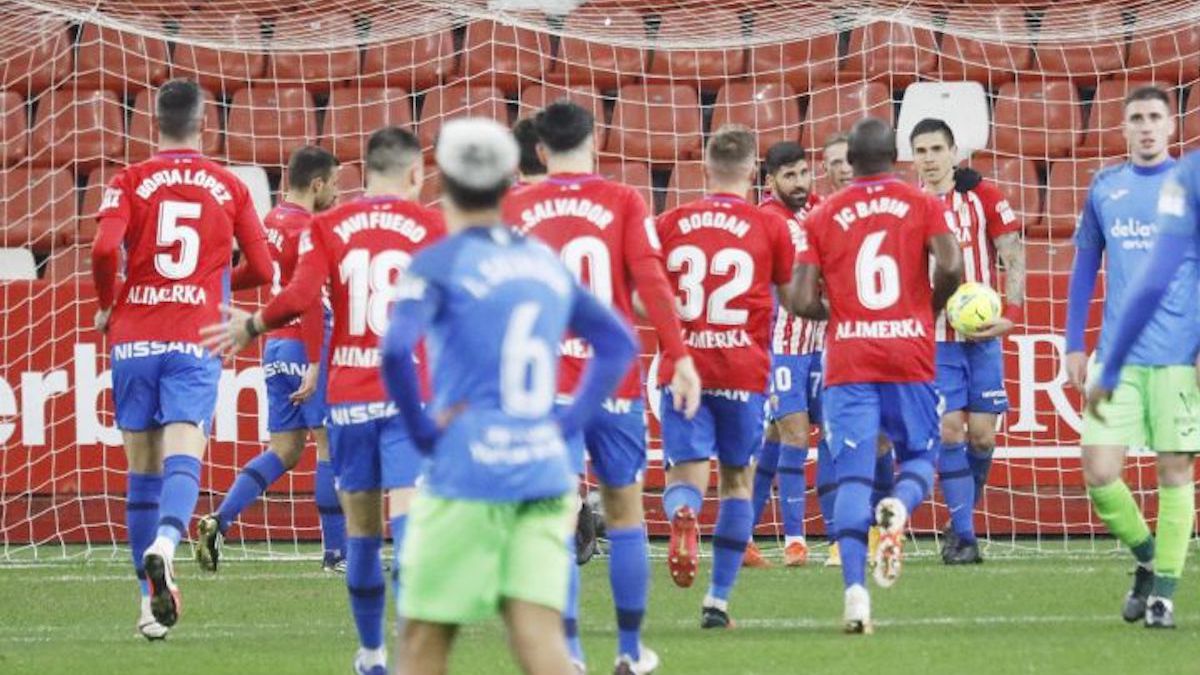 Another two goals from Uros Djurdjevic helped Sporting to keep the three points from the last day of the first round, which allow them to remain among the best in the league. The Serbian took advantage of almost one hundred percent of his opportunities to defeat a Fuenlabrada that continues to accuse his lack of punch.
Fuenlabrada was the team that wanted to send the game from the start. Sandoval's team took possession of the ball in the first quarter of an hour and got to score in the 6th minute but Kanté was in a clear offside position to pick up a shot that had repelled the post.
Sporting began to shake the visitor's dominance from that quarter of an hour and claimed a penalty in Cumic's fall to Glauder. It was precisely Nikola Cumic who took advantage of a long delivery from Javi Fuego, who caught Iribas hooked, canceling the possible offside, to serve his compatriot Djurdjevic on a platter.
The game went to rest with a balance of forces but with David Gallego's team ahead on the scoreboard. The advantage was extended almost from the start in the second half, despite the fact that Fuenlabrada again took the initiative.
Djuka, in a state of grace, took advantage of an error by Sotillos, in another long delivery by Javi Fuego, to beat Belman from above. The duel seemed sentenced but, on the next play, a penalty from Christian Joel to Kanté returned the game to the previous situation. Mula scored when collecting the rejection of the launch of the maximum penalty that the young local goalkeeper had repelled.
Ahead there was more than half an hour that advanced with Fuenla arriving and little by little besieging a Sporting that was trying to counterattack. Gallego's team was accusing the effort of a week with nine casualties, the majority of starters. The match almost ended with a goal disallowed by Kanté, which needed the VAR review, with a couple of Sporting cons that could end in a goal and with the last play of the match, a shot from Sotillos from close up that went overhead when collecting the rejection of a foul that Christian Joel could not catch.
Photos from as.com