Todt: "We are facing a difficult start to the season"
The president of the FIA explained in Monte Carlo that "creativity must be the key word in the organization of major sporting events."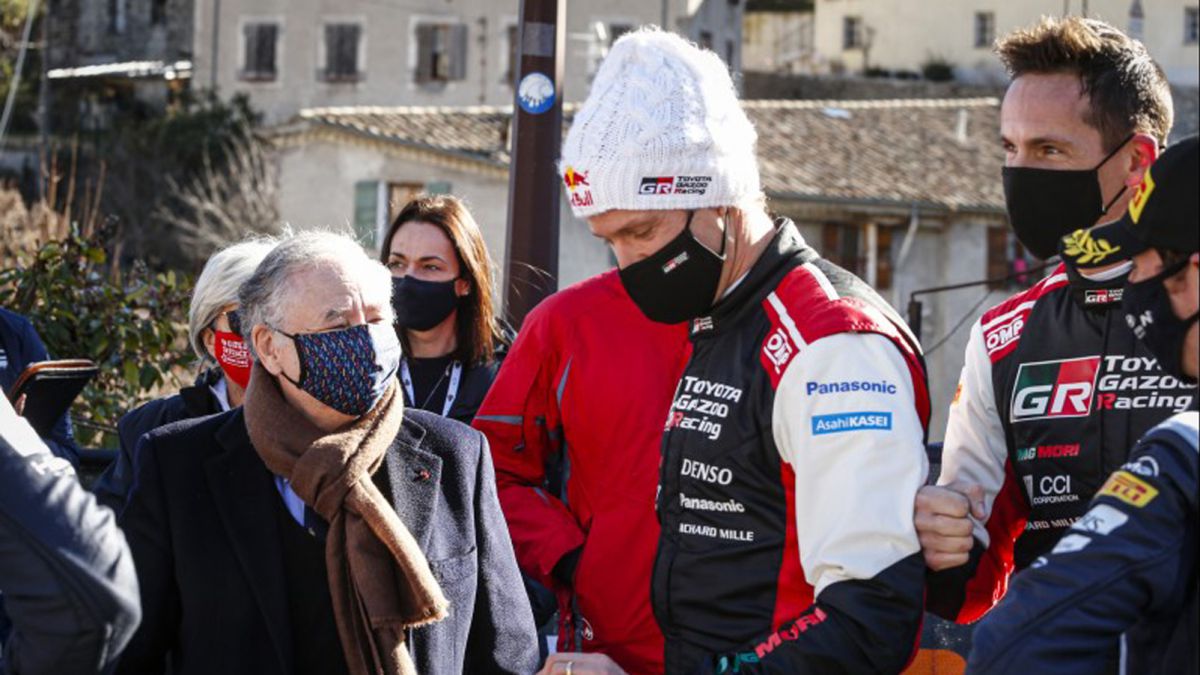 Jean Todt returned to his roots in the Monte Carlo Rally. Because the president of the International Automobile Federation, before being the top sports manager for Peugeot or Ferrari and taking office, was a co-driver. Between 1973 and 1981 he accompanied pilots of the stature of Hannu Mikkola, Ove Andersson and Guy Frequelin, among others, adding four victories in the World Championship.
On his return to the sport of the stages, Todt was in Gap following the test and also in Monte Carlo, at the awards ceremony. "It was important to start the 2021 World Championship season with the Monte Carlo Rally," he said. "We are facing a difficult start to the season, because it is a difficult time for the entire planet. Creativity should be the keyword in organizing big sporting events right now. You have to have a different vision, and above all solidarity ".
"My admiration and appreciation for all who made this event possible, the organizers, the promoter and the FIA. We had a different rally, but nonetheless extremely interesting," continued Jean Todt, who congratulated Sébastien Ogier, "a great driver , winner for the eighth time in the Principality of Monaco. A record in a marvelous performance ".
"I hope the most difficult is over, but the situation is still difficult," he said. "Thanks to the COVID guidelines and protocol in force, the F1 championship was the first international sports competition to be restarted last year, and the rally, with the European Championship and the World Cup, followed.
He also spoke about the future: "Regarding the 2022 regulation, hybrid engines are finally coming to the rally and I have good hopes that we can achieve strong participation on this basis." And on the promotion of young people: "We have a solid strategy with the rally pyramid and we will continue working in this direction."
Photos from as.com