Thiago Silva gave away his shirt and has gotten into trouble
The Chelsea defender handed his elastic in a naive gesture to a Craven Cottage worker at the end of the game, thereby breaking anti-COVID protocols.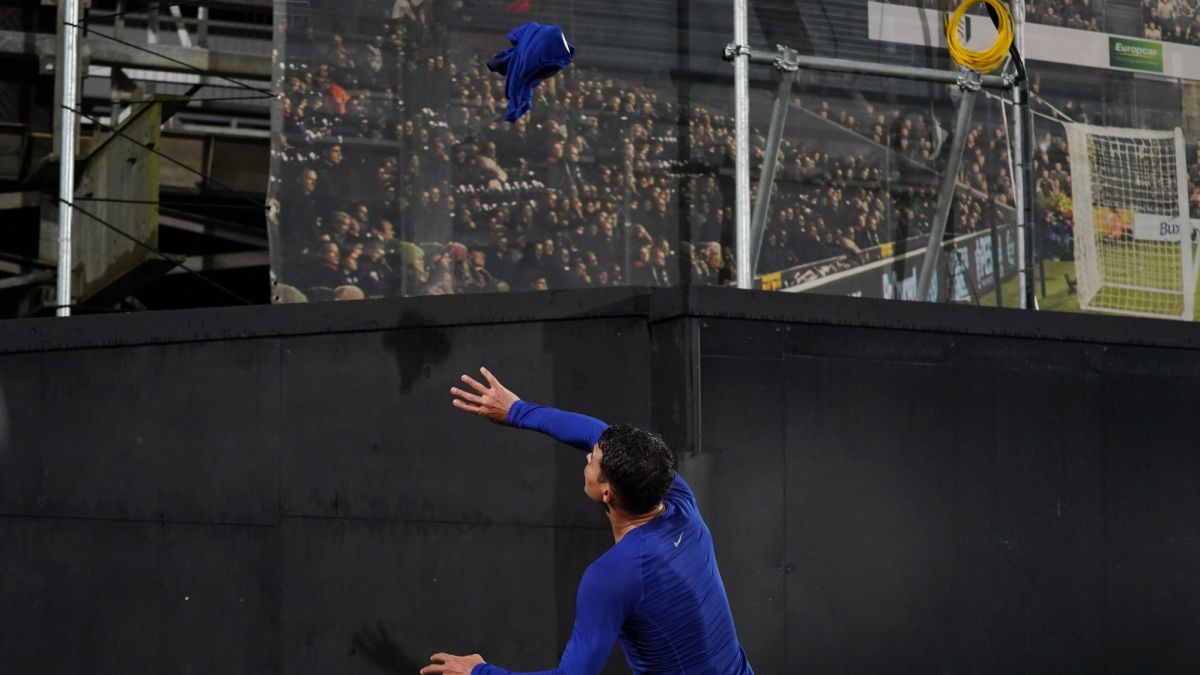 It was a naive gesture, but Thiago Silva skipped the protocol against COVID at the worst moment. The numbers of infections in English football have grown lately, matches have been suspended and the Premier has warned its players. There have been cases of blatant violation of the protocols and in this, in the end, the righteous can pay for sinners. It can happen to the Brazilian central Chelsea, who at the end of the game against Fulham, heeded the request of a Craven Cottage worker. The operator was working on the Riverside reconstruction tasks, according to the Daily Mail. The English newspaper provides the images and points out the irony. A sporting gesture can cost Silva a harsh sanction, since the Premier herself had put new measures in the party protocol this week to avoid more contacts and, above all, more infections in their ranks.
Among them was that of not exchanging jerseys between players or giving them away. It so happens that this season Fulham, the club, has been one of the entities most affected by infections. The Premier is obsessed with avoiding unnecessary contact by asking to avoid shaking hands, bumping them and even hugs. Those indications, especially when celebrating goals, have not been followed by most of the teams this weekend. Only Leicester and Maddison were seen during the game against Southampton trying to keep their distance when celebrating a goal.
The Premier provided the clubs with the new protocol with recommendations and obligations. Thiago Silva has skipped one of them and now they wonder what is going to happen at a time when the Premier is tired of their players being the protagonists of extra-sports situations in which they shamelessly skip the measures. This is not the case of the Brazilian from Chelsea, as it seems rather a naive act compared to others who appeared at parties not respecting the measures.

Photos from as.com