"Aprilia? There are still some idiots in there covering their asses."
"They have announced their drivers for 2021 without announcing their drivers. How can you become a factory team and do something like that?" Reproaches Sam Lowes.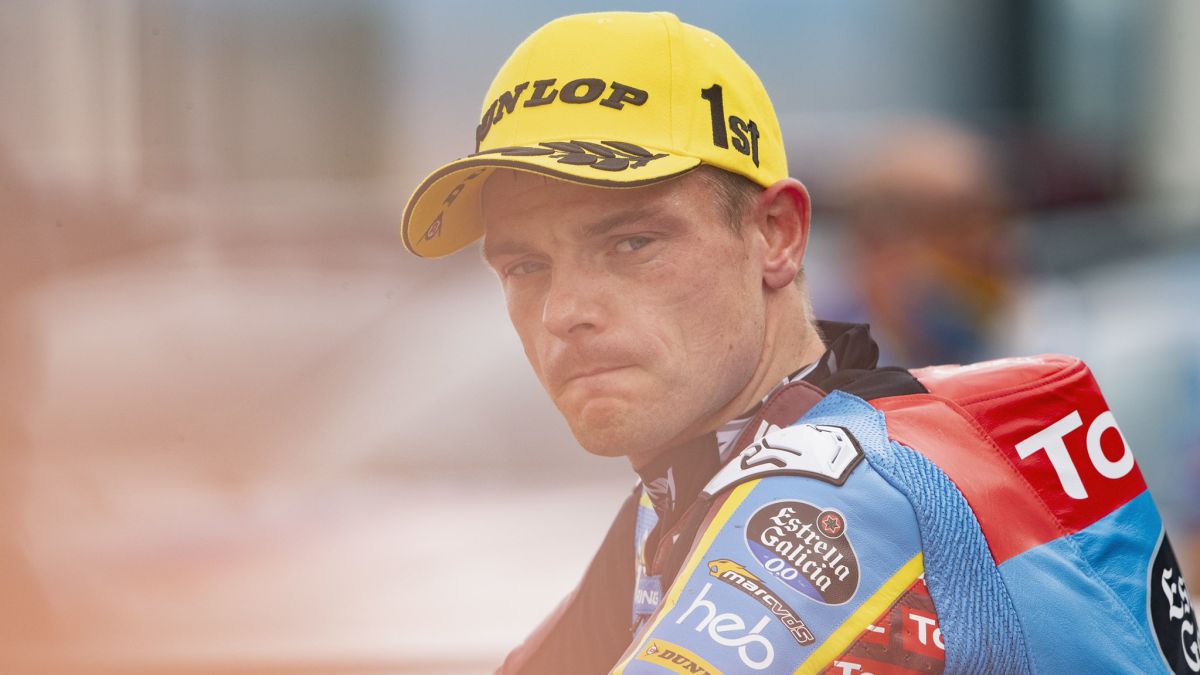 "If another rider had gotten on the Aprilia and it went well, then he would think totally differently. But in the end it's still a joke." This is how Sam Lowes begins his reflection in 'The-Race' about the labyrinthine situation suffered by his former team in the MotoGP World Championship after ratifying the TAS in mid-November the four-year sanction to Andrea Iannone for testing positive for steroids in an anti-doping control during the 2019 Malaysian GP.
Aprilia is the only premier class team that has yet to confirm its driver lineup for the 2021 season to date. An announcement that the Noale factory does not intend to make before the third week of March, a Once analyzed the performance of Bradley Smith or Lorenzo Savadori on RS-GP 2021 in the Sepang (February 19-21) and Qatar (March 10-12) tests, which Lowes harshly disapproved, pointing out that this strategy is a lack of respect for the drivers, a fundamental pillar on which, in his opinion, the world of racing is founded.
"They have announced their drivers for 2021 without announcing their drivers. How can you get to the highest level of racing and be a factory team, and do something like that? It's good for me, because it shows me that they are still in there Some things happening. There are just some idiots in there, that's all. Idiot people who just cover their asses and don't understand how this works. They don't respect other people, and in racing everything is based on respect and they lack of him, "says the British.
Bradley Smith must be Aleix Espargaró's partner in Aprilia
Smith or Savadori? Lincoln's does not hesitate for a moment and affirms that if it were Massimo Rivola he would have already notified that Aleix Espargaró's partner would be his compatriot from Oxford: "It is not pleasant what they are doing to Bradley with Lorenzo. It is obvious that Bradley should stay that seat if you only have those two pilots. It's a no-brainer. But there must be something else at stake. Otherwise, why advertise it like that? You seem stupid. It's a really weird thing and I'm sorry about it.
Similarly, Sam Lowes praises the talent of Scott Redding, his replacement in the Veneto region, who like him had to find a way out to prove himself after scoring only 20 points in 18 races: "Right after me Scott Redding also suffered, then he went to BSB and won races and the title, and he went to the Superbike World Championship and kept winning races, and now people are talking about his possible return to MotoGP. He practically ended up laughing at Aprilia, he He threw his jumpsuit into the crowd after finishing last at Valencia 2018. But that's how they make you feel, and now he's back in front because he's a fucking great driver.He does not close the door to return to the MotoGP World Championship
Lowes, who in 2020 has added more points than ever (196) and has fought for the Moto2 World Championship until the last rounds, does not hide his dream of returning one day to the top grid motorcycling category, although the good atmosphere that reigns in the Marc VDS Racing box stands out: "The problem is that I am now 30 years old and my age makes a big difference, but if I went and won the Moto2 World Championship, I would make a difference ... I could have a chance in MotoGP again. This year was good, I was fast and in the end age is just a number if you are motivated. But I also feel like I can continue in Moto2 next year, next year ... The team is perfect, the people are healthy. Obviously you always want to try to move up and I would like to try a factory bike again and see how it goes. I really think I would do well. I'm a different rider. That year really shaped me, that experience. . ".
Photos from as.com