There are no goals, yes there is Premier
Manchester United, leader of this Premier League alone, was the one who could not with the Liverpool goalkeeper, Alisson Becker, who was immense.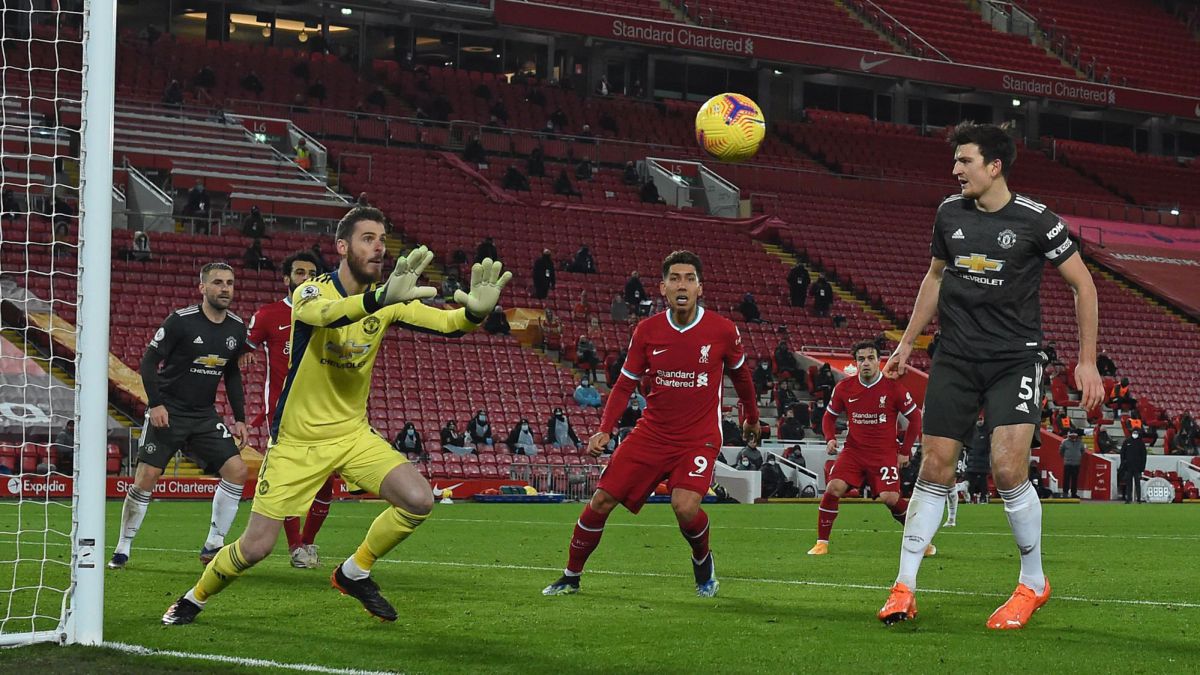 It is the most open Premier League in recent years. For this reason, when Alisson threw a ball on the line to Bruno Fernandes, and another even clearer to Pogba a little later, Liverpool remembered an image that changed their path a few months ago: the Brazilian goalkeeper's stop to Milik, in a match against Naples, in the group stage of the 2019 Champions League. Alisson also appeared there, when they could be eliminated, and the rest of the story is well known. This time, Manchester United, leader of this Premier League alone, was the one who could not with the goalkeeper 'red', although the opposite was just as notorious: Liverpool, which has four days without winning, was not able to knock down a rival as candidate as any other.
There were no goals at Anfield, but there is a lot of Premier League.
Thiago Alcántara has used Liverpool like a piece of clay. Play, play and play, sometimes long, sometimes short, keep playing, even dribbling in position, breaking lines, until the play takes the image you want. Every time you release the ball, the scene changes completely. At 29 years old, and despite injuries that have prevented him from regularly debuting in the 'red' jersey, there is no reason to think that his stay at Anfield will be a success.
Liverpool lacked that the level of Thiago and Shaqiri was reciprocated by the three above, insistent, but above all by Firmino. While Shaqiri was in charge of receiving between the lines, in his first league title in more than a year, the Brazilian forward failed where he never fails: in choosing the best option. He had Robertson on his left, in front of De Gea to shoot at pleasure, but he did not assist him.
Manchester United's first shot came within half an hour: a direct free kick from Bruno Fernandes from the edge that skimmed the squad. Solskjaer placed his gala line-up but introduced two small variants to visit Anfield: he sat Bailly for Lindelöf despite the good games that the former Villarreal and Espanyol had recently left and, in addition, he put Rashford as a forward, sending to Martial to the left wing, with Pogba on the opposite side.
The visitors grew in the final stretch of the match. They did it thanks to the fact that Maguire was immense, not just literally, in his own area and because both Rashford and Bruno Fernandes began to feel the danger in the rival field. Fabinho, however, emerged as the defensive leader. And Alisson finished the job.
Photos from as.com