The winter championship, life insurance for Espanyol
All the leaders in the second half ended up going to First with the current format, by only 40% of the second and third.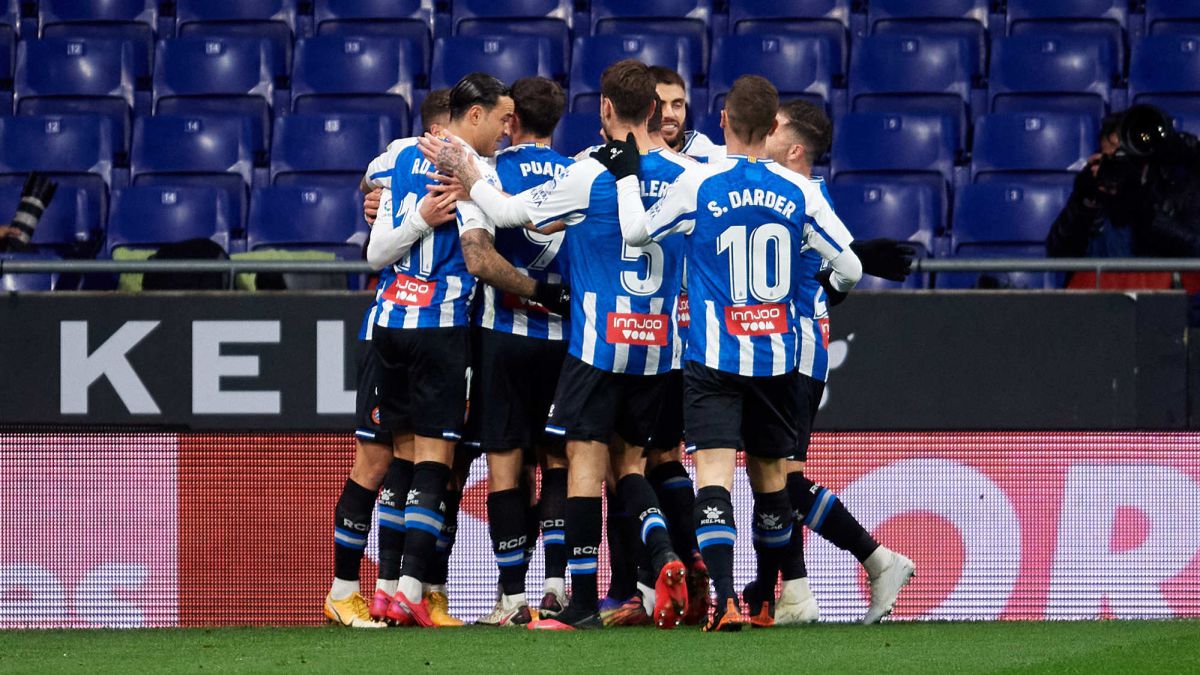 With their final victory on Sunday against Castellón (2-0), Espanyol won a title without a trophy, a priori symbolic but also quite an indicator of how the season will end: the winter championship. With 45 points in 21 days, the parrots reach the Equator of Second three points over Mallorca and four over Almería, which has a game pending to play. The ascent is on an unbeatable path.
Since the Second Division has the current competition format –the first two classified go up directly, while the next four settle a place through a promotion– being winter champion has been synonymous with promotion. One hundred percent of the teams in contention have achieved it, ten since the 2010-11 season, of which nine did it directly (five were champions and four were runners-up) and only one, Las Palmas in 2014-15, finished fourth and moved up through the playoff.
What may seem like an anecdote is not so much when compared with the success of the teams that finish the first round second or third, the other places in which Espanyol could have finished. Only 40 percent finish in First.
Only three of the winter runners-up were achieved (one of them, Betis from 2014-15, as champion) and five of those who were third at this point (champions were Eibar from 2013-14 and Huesca from La last season). That is, up to 12 of the 20 teams that were second or third at the end of the first round stayed in Second.
To all these data it is necessary to add one that was contributed by Catalunya's teammate Ràdio Sergi Andreu, and that even surpasses the current format: all the teams that have reached half of the Second Championship with 44 or more points have risen. It was achieved by Atlético de Madrid in 2001-02 (46 points), Valladolid in 2006-07 (44), Betis in 2010-11 (46), Elche in 2012-13 (49) and Raise from 2016-17 (46). Now Espanyol needs to confirm all those rules and not become the exception. Half way to go.
Photos from as.com