The renewal of Hamilton with Mercedes, closer?
"You never know when one of these might be useful," the Germans say in a tweet where a pen is observed. "There are many things in motion," adds the Briton.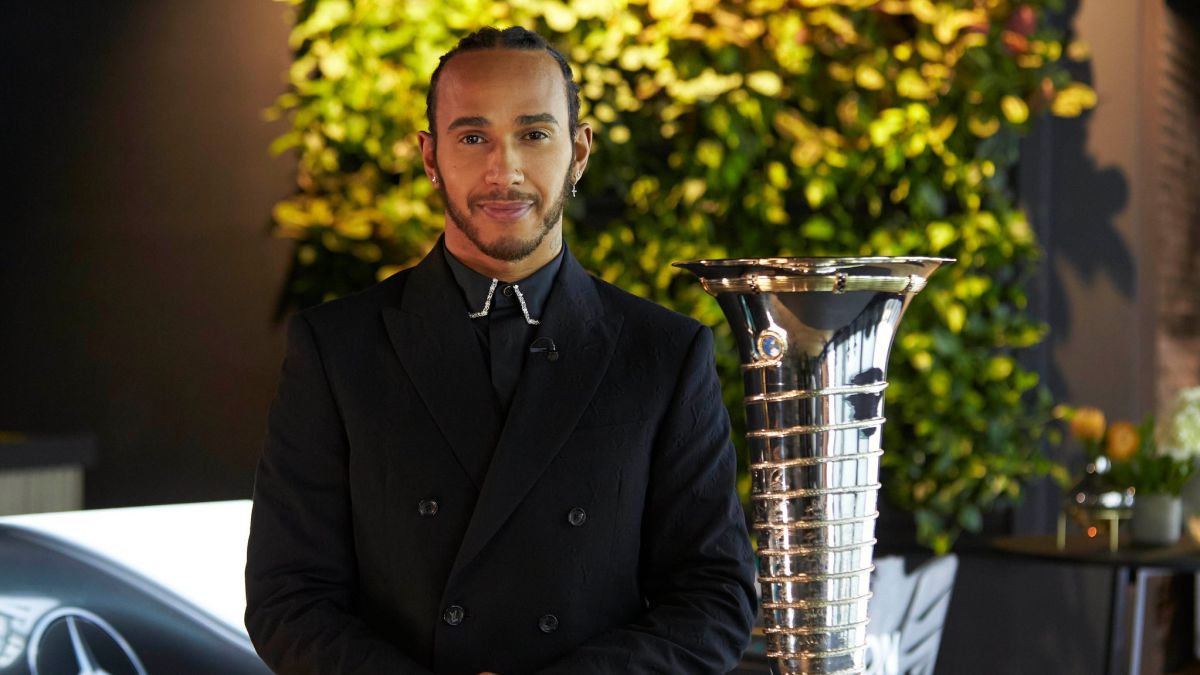 They seem to be playing the game of cat and mouse. The delay in finalizing the renewal of Lewis Hamilton's contract with Mercedes continues to be the main focus of the 2021 Formula 1 World Championship with little more than a month left until the preseason begins at the Circuit Barcelona Catalunya (2-3 March -4) .
The alleged financial demands of the seven-time champion (40 million euros per season for a four-year contract, a 10% premium of the income that the team receives from Liberty Media in case of obtaining new titles and an exclusive Mercedes AMG One as a gift ) are being the main obstacle to announce its continuity in the county of Northamptonshire and try to enter the history of the Great Circus. Until this Tuesday? 444 444Hamilton: "A lot of work is being done behind the scenes"
"You never know when one of these might be useful" accompanied by an emoticon of a winking face is the enigmatic message that Mercedes wrote this Monday on her Twitter account to promote the new line of pens that the Brackley team has launched on the market for 10 euros.
A notice that can be interpreted as that both parties are close to reaching an agreement, if we also take as a reference the communication that Hamilton left a few hours later on his social networks. The Briton, who has traveled to the mountains to complete his physical preparation, assures that he is working a lot behind the scenes and there are many things in motion: "Hello world! I haven't been here for a long time, I'm in the mountains training myself every day to recover my mind and body. I climb to the top of the mountain every morning. Three of those climbs do cross-country skiing once I get to the top, which is at 3,400 meters, it's killer. I love training at altitude, there is less oxygen so training is harder than at sea level, it costs you to climb stairs at 2,000 meters. "Normally when I finish training here and return to sea level running there is a piece of cake. I try to find the right balance between cardio and strength. On top of that, there is a lot of work going on behind the scenes. There are many things moving, but I just wanted to tell you that I am fine. I feel like I am healthy and mentally strong now in my bubble. I hope you stay as positive as possible with everything that is happening. Keep your head up. I am looking forward to seeing you all again sometime soon. I send you love and light, Lewis Hamilton team. "
Wolff: "Russell must learn from Imola's experience"
"Winning World Cups is based on not making mistakes, and that can only be achieved with routine and experience. Mercedes expects that sustainable level of driving and few mistakes, that's why you have to give the young drivers time. Because even though the level we saw with George at Sakhir was incredible, he will also be criticized if he were a Mercedes driver for all the pressure he will have to endure. That is why learning from things like the Imola is very important for a driver and that he can maintain a high level, "says Toto Wolff after being asked about the option of seeing George Russell in the W12 this season.
Likewise, the head of the silver arrows declares that the opportunity given to Russell at the Sakhir GP 2020 shows the confidence they have in his driving to lead, in the medium-term future, the German project in the championship: " We believed in George because not many drivers have won junior championships as rookies, especially not the very competitive GP3 and F2 championships. Using him as a replacement for Hamilton at Sakhir shows what we think of him. It was a shame that opportunity came with Lewis out. He wished it had happened in a different way, but it gave us important data to analyze. And it somehow confirmed what we thought. "

Photos from as.com