The release of Eddy Silvestre
The Albacete midfielder has notably improved his performance since he was acquitted by Justice. This season he has scored two goals and is key in his team.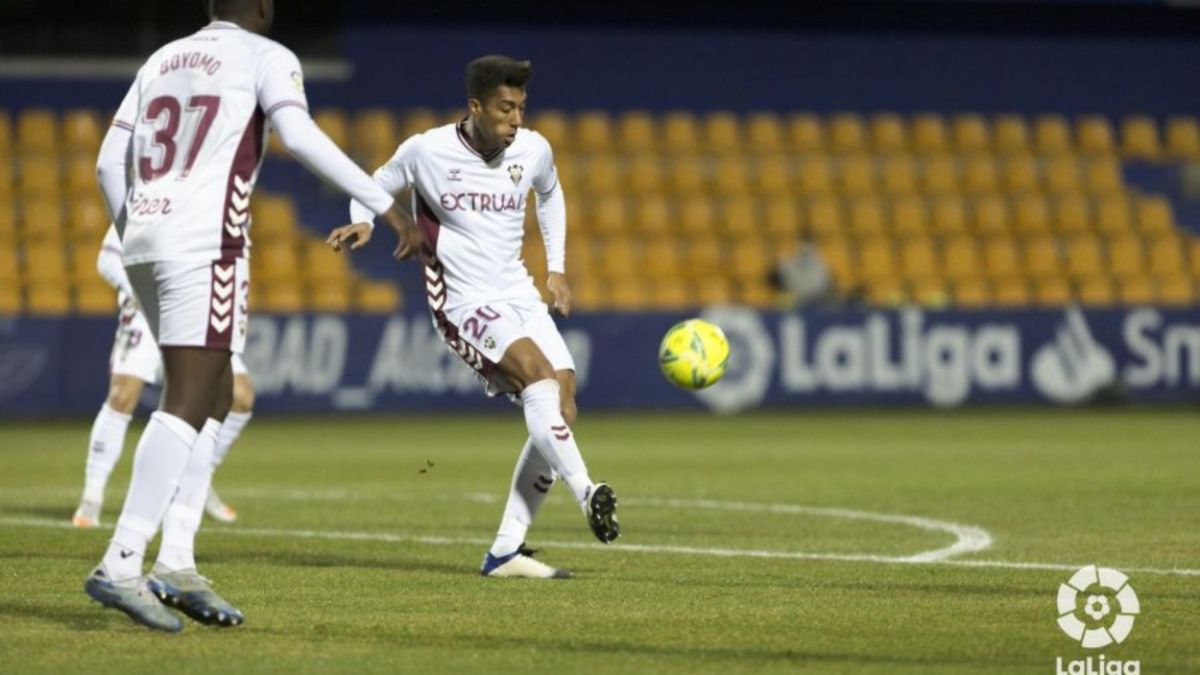 Eddy Silvestre has regained his smile in Albacete. The midfielder of the La Mancha team has notably improved his performance since a few days ago, the Almeria footballer was acquitted by Justice and was not sentenced as it was not proven that the player distributed the images of a sexual video in which those who were his colleagues in Eibar, Sergi Enrich and Antonio Luna who have been punished with two years in prison.The truth is that since the judgment of the case was known, the Albacete player has made great matches in the victories of his team against Real Zaragoza and Alcorcón, even scoring a goal against the potter team that has served for the team Manchego has approached permanence.
In addition, Eddy Silvestre is one of Albacete's top picks this season, with two goals, tied with Diamanka and Álvaro Peña. Now, once his judicial affairs have been parked, Silvestre wants to be important again in Alejandro Menéndez's team and help the Manchego team to achieve permanence in the silver category of Spanish football.
Photos from as.com