The refereeing odyssey to get to Malaga on time
The match between Unicaja and Baskonia was delayed after a positive was detected in the referee trio. The transfer of the new members was an adventure.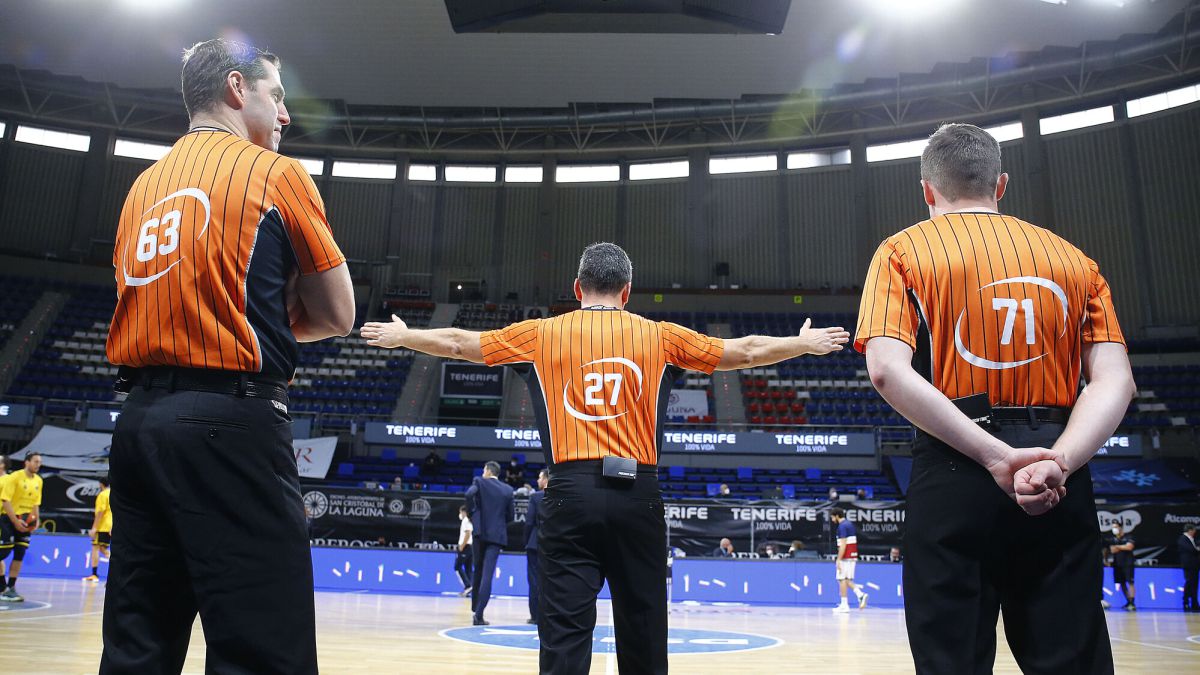 The Unicaja-TD Systems Baskonia was scheduled for this Sunday at 7:30 p.m. However, it had to be delayed until 10:00 p.m. after detecting a positive for COVID-19 in one of the members of the arbitration trio that was to direct the Martín Carpena duel. This will decide whether or not the Vitoria will be seeded in the next Copa del Rey in Madrid (from February 11 to 14). The malagueños did not play anything: they were already qualified for the appointment after Baxi Manresa's defeat against Barça at the Nou Congost this Saturday.
After the positive was detected, the health security protocols were launched. The other two schoolboys were isolated while waiting for the backup tests to find out whether or not they were in the same situation as their partner. The problem now was to find and transfer to Malaga a new trio of referees with the temporary Filomena making travel from Madrid difficult.
Those originally chosen were Daniel Hierrezuelo, Martín Caballero and Joaquín García González. The original idea was for the first two to travel by AVE from the capital to Córdoba. There, they were to be picked up by a car to complete the almost 160 kilometers that separate both Andalusian cities. For its part, the third party would go directly from Cádiz to Malaga by road.
Match with two referees to start
Problem solved? No. The Hierrezuelo y Caballero AVE suffered significant delays due to the snowstorm and a new plan was activated: another arbitration trio. The third, with Antonio Conde for Hierrezuelo. The newly elected, who had directed the Herbalife Gran Canaria-Joventut this Sunday morning, landed in Seville at 7:30 p.m. and immediately moved to Malaga, also by road.
Solved? No. There was still one more point to resolve. Caballero did not arrive on time, so the game started with only two referees, Conde and García González (Caballero joined for the second half), something that the regulations allow in cases like this and as long as the two teams agree. An odyssey that shows the dedication of the ACB referees.
Photos from as.com