The real Oliver Atom's career without Benji Price
Kazu Miura, the Japanese who inspired the Champions series, known in Spain as Óliver and Benji, is still playing at the age of 54.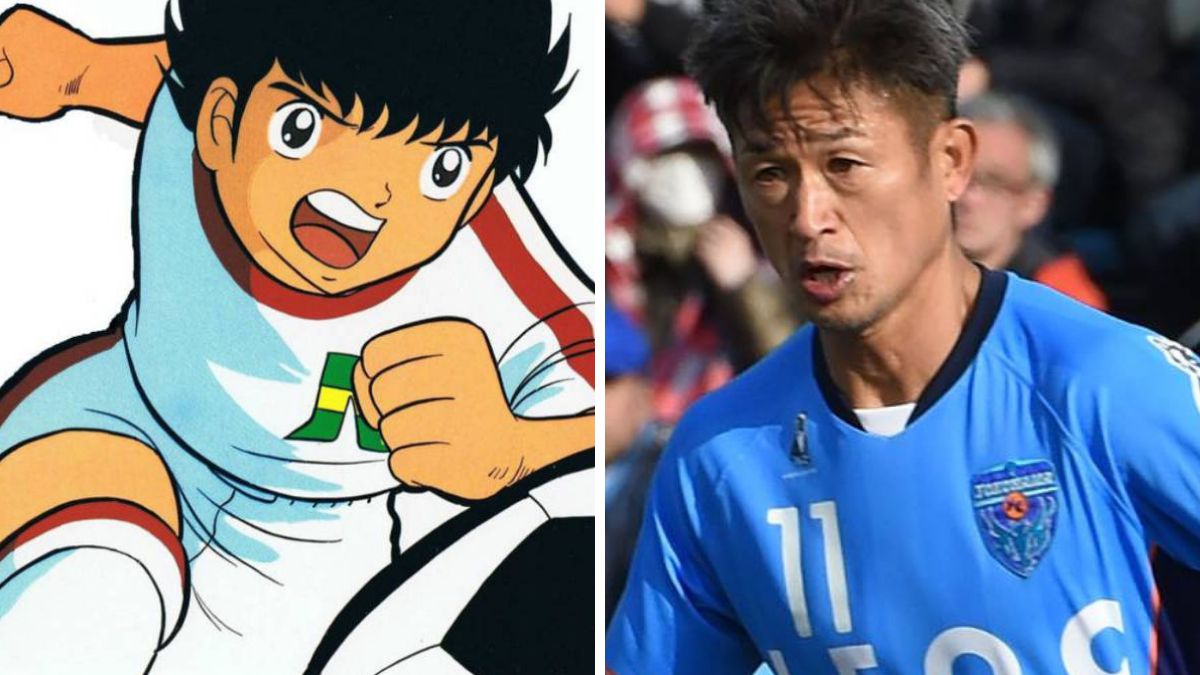 "There they go with the ball at their feet and no one can stop them." Thus began the song from the 1983 Japanese anime Champions, popularly known in Spain as Óliver and Benji. Well, almost forty years later, Kazu Miura, the young Japanese soccer prodigy on which the series' protagonist, Ozora Tsubasa (Oliver Atom in Spanish), is based, continues with the ball at his feet, playing professionally at the 54 years. This same Monday, his team, Yokohama FC of the J-League, announced their renewal for one more season. Nicknamed King Kazu, Miura was the great star of the Japanese team during the 80s and 90s. However, unlike his alter ego in the series, in his career he has the thorn in the nail of not having played a World Cup with the Japanese team. In 1998, when Japan first qualified for the World Cup, it was unexpectedly left off the list at the last gasp. By then, his professional career was only halfway through, at age 31 ... Miura was a promising Japanese soccer talent who won dozens of tournaments in the junior categories of the Asian country. At just 16 years old, he went to Brazil and made his debut for Santos, exactly like Oliver in Champions. Then he went to Europe, but his career was not as successful as that of the animated character, who ended up triumphing in Barcelona (in the series, Catalunya FC). Kazu went through Serie A (Genoa), the Croatian league (Dinamo Zagreb) and the Australian (Sydney FC) before returning to Japan to settle in the J-League, where he is considered a legend. In the last decade, Miura has had a strange race. He became a futsal player, a sport in which he did play the World Cup in 2012 and which alternated with the matches of his team, Yokohama, in which he has played since 2006. On April 5, 2015, when his team was In the Japanese Second Division, he became the oldest professional footballer in the world to score a goal, at the age of 49, but he still has a challenge pending: to be the oldest scorer in the J-League, a challenge that currently has another legend, the Brazilian Zico, who achieved it with 41 years, 3 months and 12 days.
Normal 0 21 false false false ES JA X-NONE / * Style Definitions * / table.MsoNormalTable {mso-style-name: "Normal table"; mso-tstyle-rowband-size: 0; mso-tstyle-colband-size: 0; mso-style-noshow: yes; mso-style-priority: 99; mso-style-parent: ""; mso-padding-alt: 0cm 5.4pt 0cm 5.4pt; mso-para-margin-top: 0cm; mso-para-margin-right: 0cm; mso-para-margin-bottom: 8.0pt; mso-para-margin-left: 0cm; line-height: 107%; mso-pagination: widow-orphan; font-size: 11.0pt; font-family: "Calibri", sans-serif; mso-ascii-font-family: Calibri; mso-ascii-theme-font: minor-latin; mso-hansi-font-family: Calibri; mso-hansi -theme-font: minor-latin; mso-bidi-font-family: "Times New Roman"; mso-bidi-theme-font: minor-bidi;}
Photos from as.com