The quarry of the Barça comes to light with Jasikevicius
The Lithuanian has given the alternative to four homegrown players: Badio, Badji, Caicedo and Martínez, who already debuted last year in the ACB and in this one in the Euroleague.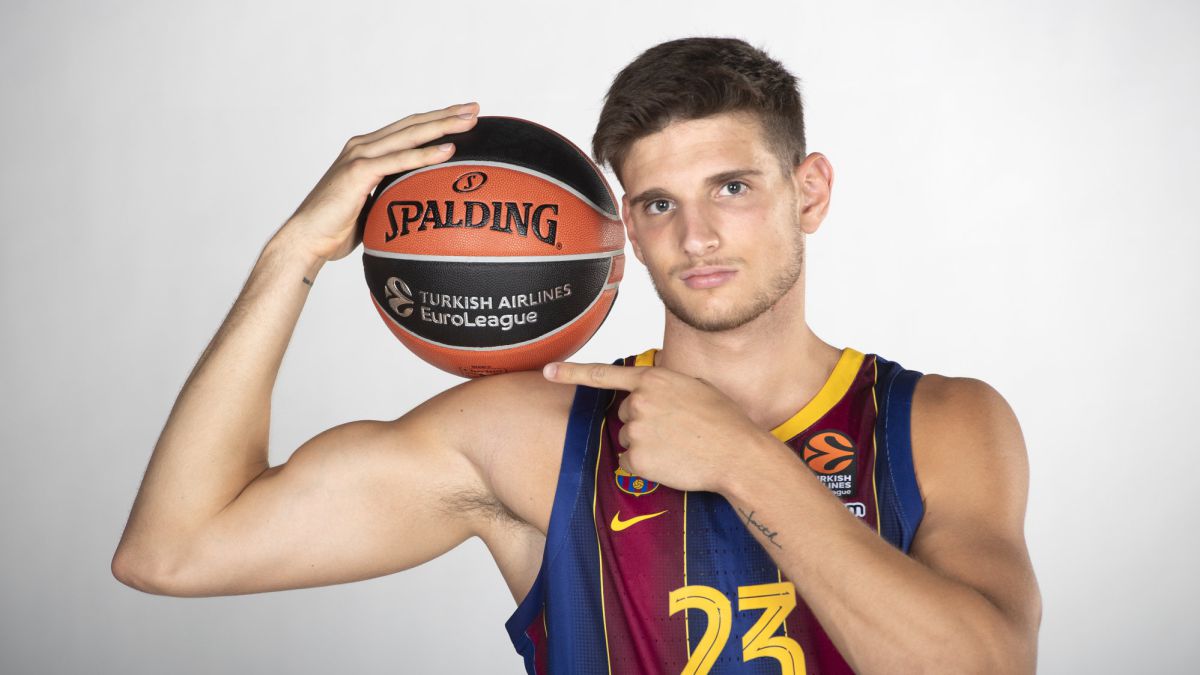 EI Barça beat CSKA on Friday without three of their greats. Nikola Mirotic, Brandon Davies and Víctor Claver were out to meet the Euroleague leader in Moscow. Relevant absences in the inside game that Jasikevicius solved with Ibou Badji (2.15 m. And 18 years) and Sergi Martínez (2.02 m. And 21 years), two young people from a quarry who is recovering his light with the Lithuanian coach , off the last few seasons. The first completed 3 very worthy minutes, while the second did a great job: in 23 minutes he scored 6 points with a triple and captured 5 rebounds for a PIR of 11.
Saras's confidence in these young projects is not sudden. It is a key part of his philosophy as a manager. "I would like to play with many people from the house, I already did it in Kaunas," he said on the day of his presentation. And, for the moment, it complies with the debut of four homegrown players: Brancou Badio (1.91 m and 21 years old), Michael Caicedo (1.99 m, and 17 years old) and the aforementioned Ibou Badji and Sergi Martínez. The latter, power forward, already made his debut last season in the Endesa League, but not in the Euroleague as has happened this year. Of all of them, the only one who has not yet played in the top continental competition is Caicedo.
Among the four they have accumulated 31 games (10 in the Endesa League and 21 in Europe), the maximum in the quarry in the last decade, above the 17 of last season, the same that Martínez has played in his debut in the Euroleague. A figure that is another record: no promising Barça player had played so many matches on his debut in a competition, whether national or international ... and we are still in the month of January.
The power forward is the leader of this new breed that points to the NBA: several draft forecasts give Badji within the first round. And, which also has a wardrobe bottom. The junior team won, with Caicedo as MVP, the Adidas Next Generation in Valencia, which gives a ticket to the final phase of the junior Euroleague in Cologne (Germany). Barça B, meanwhile, is leader of the Eastern Conference of the LEB Plata with 11 victories in 13 games and will play the final of the category Cup against Juaristi ISB. Much talent for Saras.
Photos from as.com