The PSG that Pochettino plans opens a door to Kylian
His idea of joining Leo Messi and Agüero requires freeing up a salary margin. The French club has just presented losses of more than 100 million euros.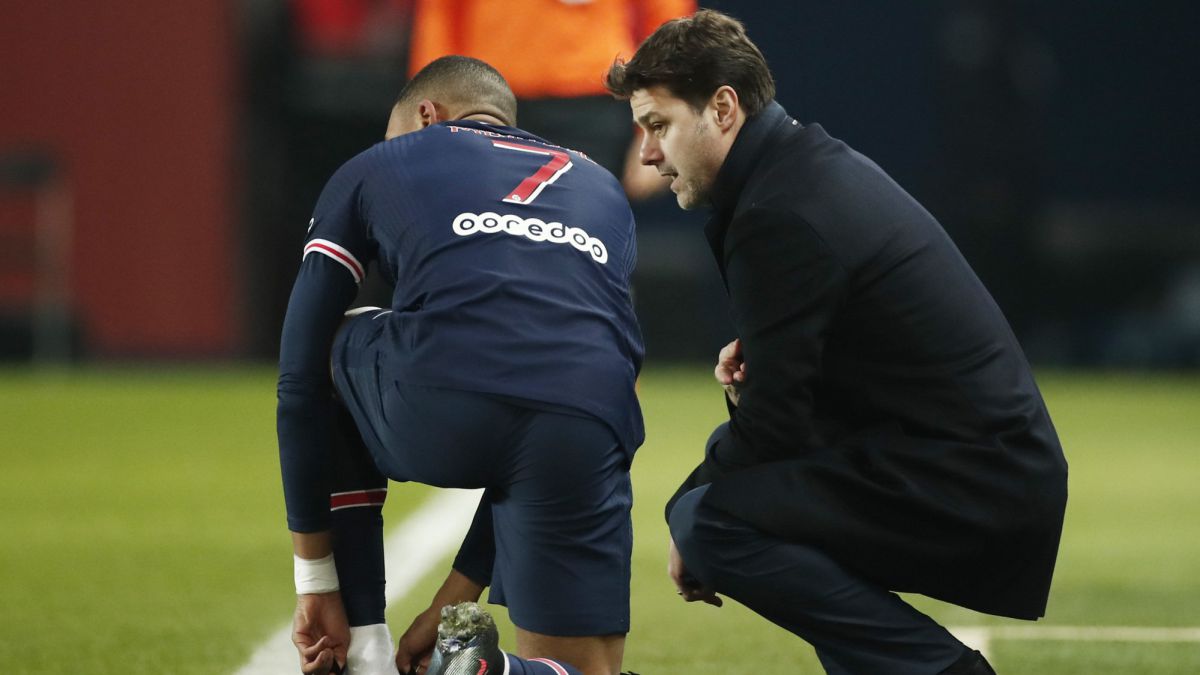 The arrival of Mauricio Pochettino to the PSG bench may be a clear message from the board to try to sign one of the sheikh's dreams since he landed in the French capital: Leo Messi. Several weeks ago, after finishing United-PSG, Neymar affirmed that he would play next season with the Argentine, unleashing a wave of rumors that placed the Barcelona star in the Parisian team next season.
But Messi is not Pochettino's only request as PSG coach. As reported by Canal Plus France recently, the coach has asked Leonardo to join Agüero for the next season. The international with the albiceleste ends his contract in June and negotiations with Manchester City are stalled. He is a type of player who fits better with Poche's philosophy than Moise Kean and Icardi, used to playing in the area without movements, something that totally clashes with the style of constant exchange of positions practiced by the former Tottenham.
If Agüero and Messi arrive, PSG would have to make a salary balance in order not to be threatened by the Financial Fair-Play. Ligue 1 is going to approve a reduction in salaries and the current champion has had losses of more than 100 million euros, so players like Mbappé or Neymar have a high probability of leaving the capital of France. The striker, wanted by Real Madrid, still does not respond to Leonardo's renewal offer on the table and could be on the starting ramp to help PSG balance accounts. However, the sports director continues to try to extend his contract to put together a project capable of winning the Champions League.
PSG is also attentive to the situation of Sergio Ramos. The Madrid central defender ends his contract, like Agüero and Messi, and can arrive in the French capital for free in the summer, a real blow to the table. If it happens, Madrid could use this step, within the good relations between clubs, to convince PSG of the sale of Mbappé.
Photos from as.com