The only 'threat' that Wolff has made to Hamilton
"I threatened him by saying that I was next on the list to take his seat," admits the Austrian who has overcome COVID-19 with laughter.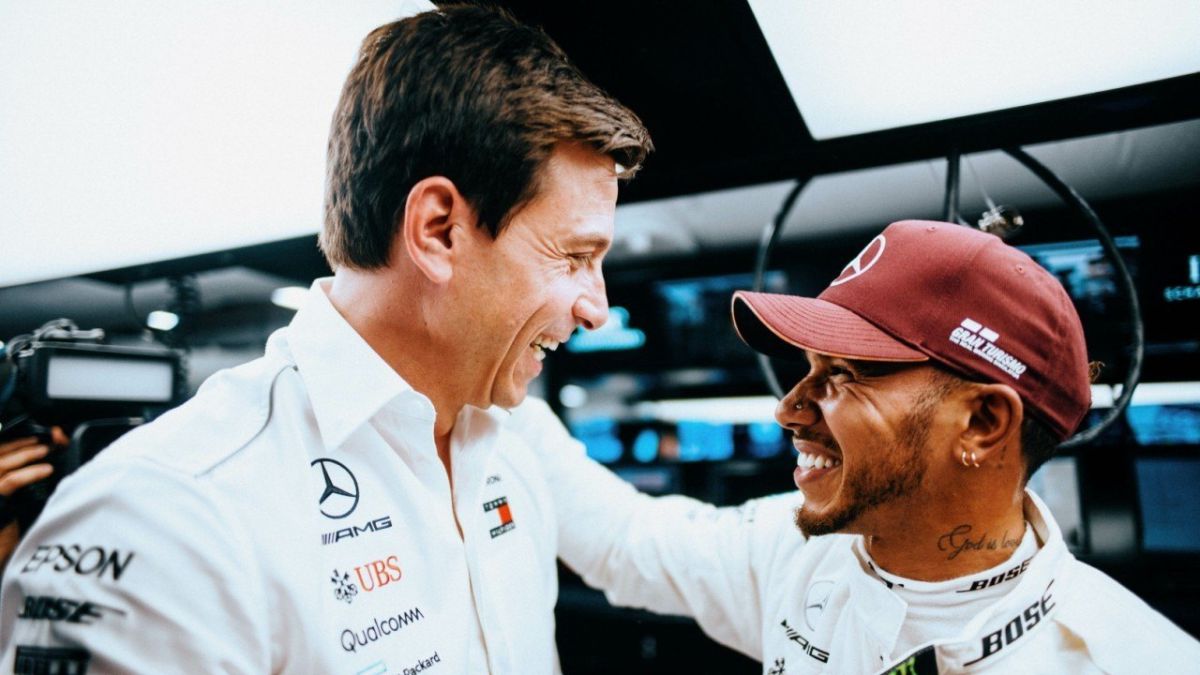 "The lawyers are working hard." This has been the answer that Toto Wolff has given on the Austrian television 'ORF' program 'Sport am Sonntag' about the state of negotiations with Lewis Hamilton when there is little more than a month left for the teams to start unveiling their new machines for the Formula 1 World Cup 2021.
Wolf, who has been in isolation for ten days in Tyrol, Austria after testing positive for COVID-19 in a PCR test at the Kitzbühel ski resort, denies that the Brackley team threatened Hamilton to climb George Russell in his W12, while specifying that the renewal should be achieved in the next few weeks before traveling to Bahrain.
The Mercedes W12 is scary
"We planned to stay a few days in Kitzbühel, but then I had a positive COVID-19 out of nowhere, so we isolated ourselves for ten days there. Fortunately I had no symptoms because it could be very bad for you, we have already finished the isolation. We have to sign something at some point before we travel to Bahrain at the latest. Sometimes, you have to discuss things in detail and that takes, or takes, time. The lawyers are working hard. Of course they don't. we make life easy, when we both argue in the Zoom and continue to send the lawyers 'balls of effect'. We have never played the George Russell card. There has never been any threat in our association, although I have to admit that the last time we we met I threatened him that I was next on the list to take his seat. Sooner or later we will take out the pen, but it's hard to sign something if we don't see each other. I'm glad he's training, I don't have social profiles, so I can't see all that information. But I know he's in the United States, "says the head of the seven-time champions.
It should be noted that James Allison recently leaked that his department last improved on the W11 at the end of August at the 2020 Belgian GP. From then until the checkered flag at Yas Marina, Hamilton and Bottas have achieved nine poles, eight victories and five doubles in 11 races. A hegemony that could be repeated in 2021, since the first simulations carried out in the CFD and wind tunnel of the county of Northamptonshire have yielded excellent results.
Photos from as.com