The 'heir of Cristiano' confesses: "I did not do enough"
Federico Macheda appeared in the last bars of Cristiano and at United. At 29, he has lived everything in football. Now, open up on Daily Mail.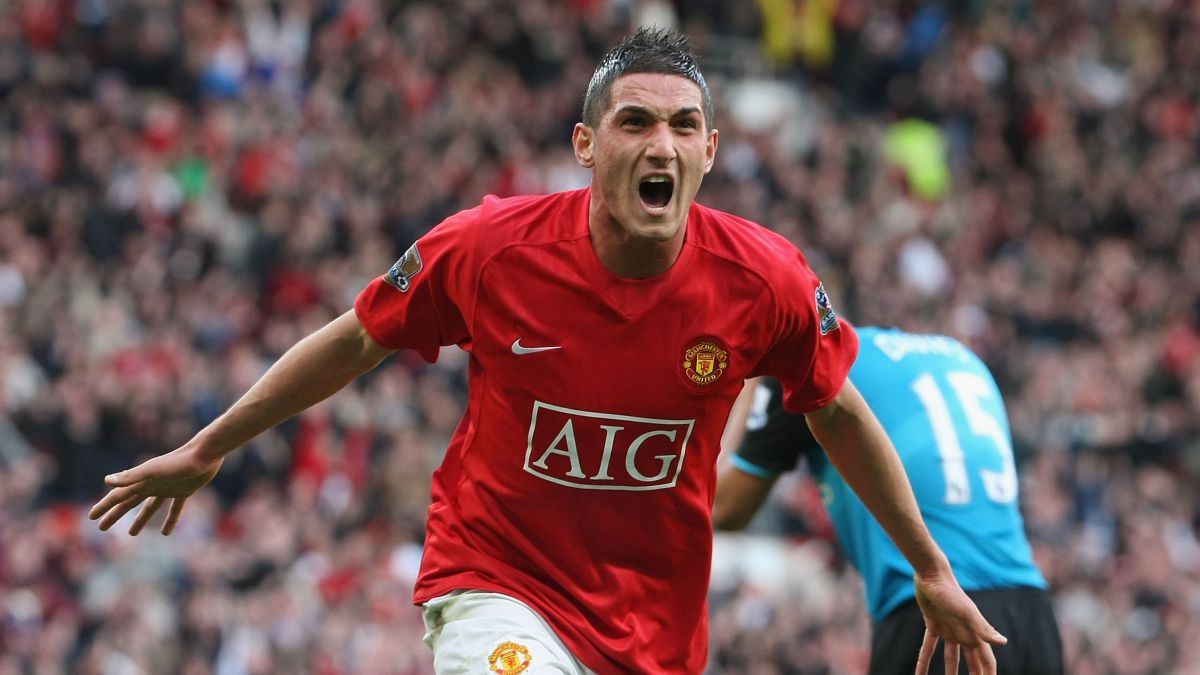 Federico Macheda is a cult player at Manchester United. It was neither the best nor the most outstanding but two goals made him enter the collective imagination of the 'Red Devils: 3-2 against Aston Villa in his debut in the 93rd minute and 1-2 against Sunderland in his second game at United.
It was in the 08/09 season, on matchdays 31 and 32, the departure of Cristiano Ronaldo to Real Madrid was taken for granted and Macheda appeared as a new hero of a hobby in need of new hope before the departure of a historic player.Before being a cult star, Macheda was a young Italian unknown to the general public, a Lazio youth squad, who ended up at the United academy. The Roman knew that he would be called up for the match against Aston Villa and now, in the Daily Mail, he admits that he had a hunch the day before that ended up being fulfilled. "The day before I was talking to my friends in Rome and I told them that something was going to happen. I told them that I would play and that Old Trafford was going to blow up. It was crazy. I came to the game with a lot of confidence and knowing that something magical would happen. It was better than I expected. The following weeks I would not stop seeing the goal. Sometimes, I get tagged in videos of the goal on Instagram. It no longer has the same effect but it is always a pleasure to see it, "says the Italian.
His stage started brilliantly but, he did not materialize as a forward at Old Trafford after renewing his contract. "I was able to do more. I worked with an incredible team and I feel like I failed myself. The way I played, that I took care of myself, my life ... I didn't play and looked for excuses instead of working more," he says regretfully.
Afterwards, he began to chain assignments, the worst being the half season at Sampdoria. "Those six months spoiled my career because they tried to kill me as a footballer. I started to doubt myself. We fought not to be relegated and people started attacking me. They thought that because I came from United I was going to save them but I was not ready. I was young. It did not work and I was not the one chosen to make it work, "he acknowledges about his time in Italy.
Now, Macheda enjoys at Panathinaikos, where he is the star and striker that so many have hoped to see at Manchester United. "It's the perfect club. Big and with a lot of history. They needed me because they weren't in perfect condition and I was looking for something like that. It has been good for everyone," he explains.
His career, now that he is on a considerable path, is being different from what he expected when he scored those two goals but, he does not want to change anything. "If I went back, I would not do anything different. I would not change that moment. Maybe it came to me too soon but it is something that every United fan remembers," says the striker.
Photos from as.com