The 2021 World Rally Championship begins this weekend with the Monte Carlo event, which will feature the shortest itinerary in the history of the legendary rally.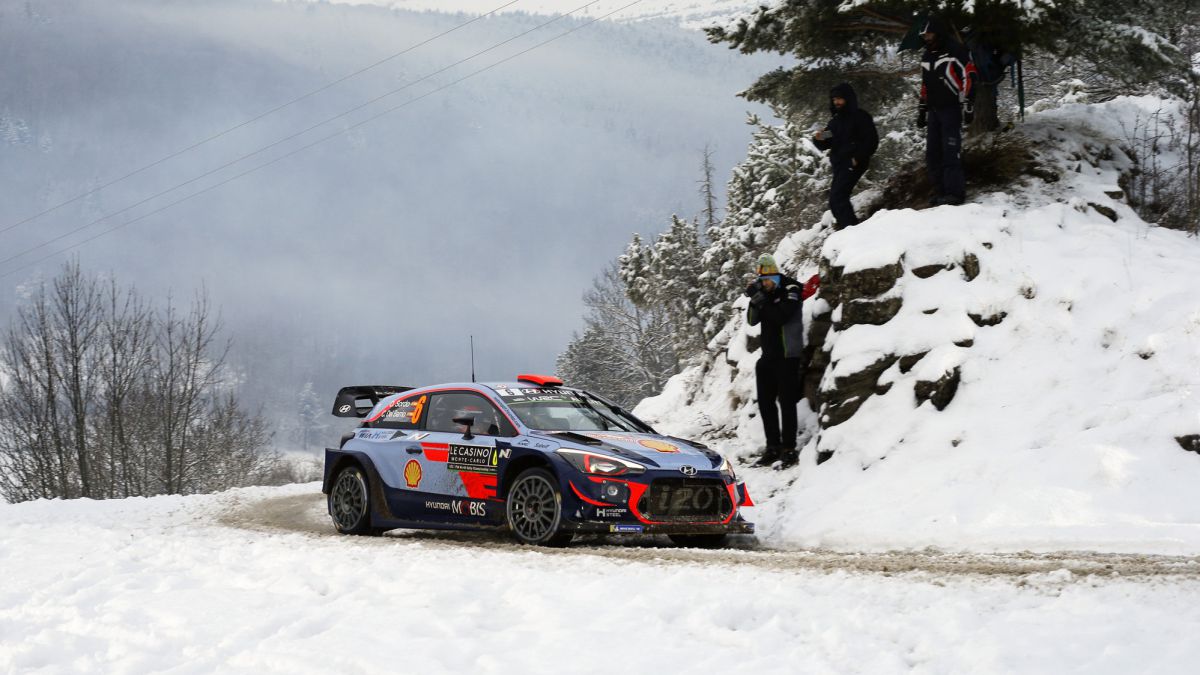 It seems like a miracle, but the World Rally Championship will kick off tomorrow. After a 2020 in which only half of the scheduled tests were covered, the new 2021 season begins its odyssey in the pandemic in Monte Carlo, an appointment that has been on the verge of cancellation until the last minute. Luckily it has been saved, and the engines will begin to roar on the roads of the Alps.
Already before the start of the World Cup there have been changes. The Finnish Arctic Rally has covered the loss of Sweden, and that of Ypres in Belgium that of the United Kingdom, which at the moment maintains a calendar with 12 scoring events in which new appointments also arrive, Croatia, Kenya and Japan, and in the Spain is back, now in a new format, only with asphalt sections. The other great novelty of the year is the change of tire supplier, since Michelin cedes the baton to Pirelli.
In sports, few news in the chapter of transfers, since Toyota and Hyundai repeat formations (the Koreans already without the figure of Sebastien Loeb), while Ford maintains its low profile given its economic shortcomings. If nothing changes, a new four-way duel is on the horizon between the already seven-time champion, Sebastien Ogier (in his last active season), Ott Tanak, Thierry Neuville and Elfyn Evans (last season's surprise) .
Dani Sordo changes co-driver, although in Monte Carlo Carlos del Barrio will still follow on his right. It will be in his next participation when Borja Rozada will occupy that place. More surprising has been the last minute change of Neuville, who has split pears with his lifelong co-driver, Nicolas Gilsoul, a few days before the start of the season, and it will be Martin Wydaeghe who will accompany him, at least on the opening date of the year
It will be the shortest Monte Carlo in history after successive itinerary changes to which the organizers have been forced by the restrictions caused by the coronavirus. There will be no shakedown and no public attendance will be allowed, and the stages will have to be settled between six in the morning and six in the afternoon to avoid the curfew in force in France.
In addition to Sordo and Del Barrio, two other Spanish teams attend the Monegasque event. They are Daniel Alonso-Jandrín López and Miguel Díaz Aboítiz-Diego Sanjuán, two gentleman drivers who hope to be able to enjoy the magic of Monte Carlo, despite their shortened route and that will not cover the Col de Turini section, in this case due to blame for last fall's floods.
Calendar
21-24 / 01 Monte Carlo Rally (asphalt, ice, snow)
26-28 / 02 Arctic Rally Finland (snow)
22-25 / 04 Rally Croatia (gravel)
20-23 / 05 Rally de Portugal (gravel)
03-06 / 06 Rally Italia (gravel)
24-27 / 06 Safari Rally Kenya (land)
15-18 / 07 Estonian Rally (gravel)
29 / 07-01 / 08 Rally Finland (gravel)
13-15 / 08 Ypres Rally Belgium (tarmac)
09-12 / 09 Rally Chile (gravel)
14-17 / 10 Rally de España (asphalt)
11-14 / 11 Rally Japan (tarmac)
Photos from as.com