The new adventure of Ane Santesteban
The 30-year-old Basque cyclist begins a new stage in the Australian Team BikeExchange, in which she will support Amanda Spratt and have her opportunities.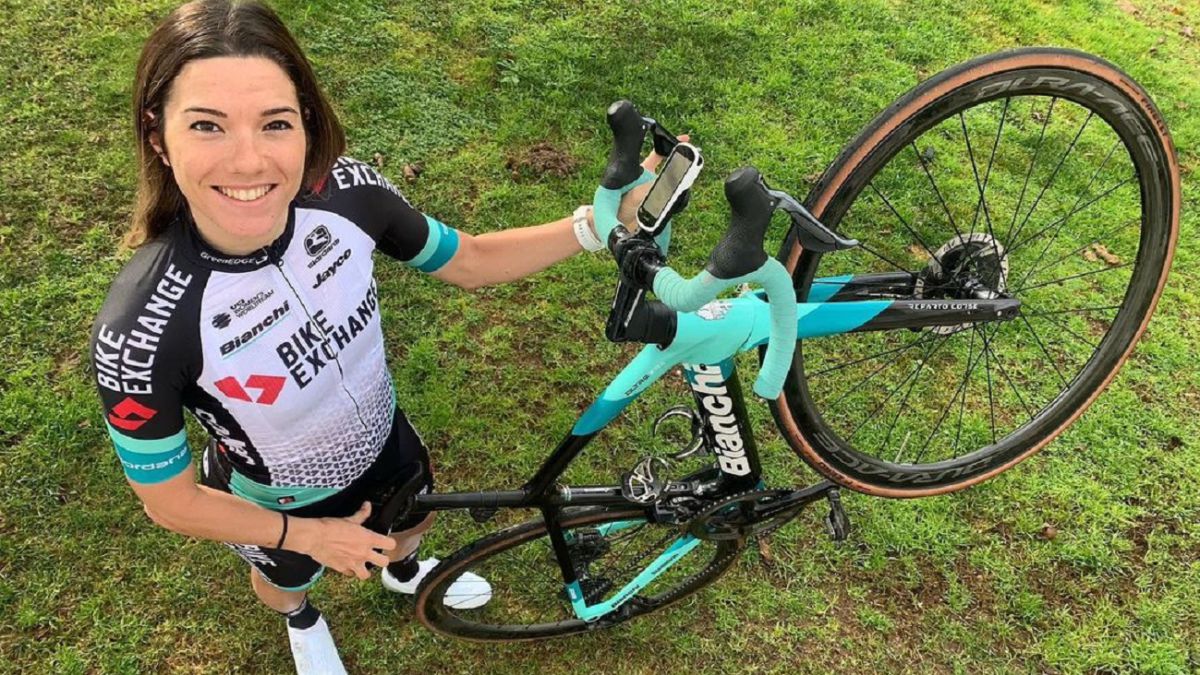 Ane Santesteban already wears the colors of the Australian Team BikeExchange, a team he has joined this year after his time at the German WNT. The cyclist from Renteria, at 30, completed a good 2020 season, in which she finished seventh in the Giro, the great lap of the women's category. "It was a rare year, and the first thing I ask of this 2021 is that we return to normality. But I ended up happy with my performance. There was so much insecurity in the calendar that I did not set goals, just give my best in each race", Aim.
However, she, a renowned climber, hopes that the change of scenery will bring her the improvement she is looking for: "That push that I think I need, because there are many races in which I am with the best, filing to endure as long as possible, and I lack courage. To think that I should not be afraid of losing and taking risks, attacking before, without caring if I can't hold out later. I think that these years I am on a good progression and I need to remove that blockage, it is time ".
On the BikeExchange you should have those options. "I am going to a powerful team, with leading female riders like Amanda Spratt, and my role will be to help her as much as I can. It is a motivation for me to earn her trust. But we have also spoken in the team that in other events it may have more responsibility" explains.
A globetrotter
A cyclist who will live a new adventure in a foreign team. Since 2014, when he moved to Alé Cipollini, he has always gone through foreign structures "I went out at a time when in Spain there were very few opportunities to run as professionals, so I looked for them outside because without a salary, stability ... It is impossible to dedicate yourself to this, but fortunately that is changing and I do not rule out returning to a national team in the future, "he explains. Although she also feels fortunate for those experiences: "In the end they are the ones that have shaped me as a person" .
In his mind, there are also the Games, although it is not a matter of life and death. "In the Rio Games it was very important because I needed the scholarship to continue dedicating myself to this. Now I would be excited, to go well, but the most important thing is that whoever represents Spain shows that Spanish cyclists can be with the best in such a date ". Because she has witnessed the leap that Spanish cycling has taken in recent times. "In Spain there have been huge cyclists like Leire Olaberria on the track, Marta Vilajosana ... or, of course, Joane Somarriba, but perhaps they did not have the support or interest that we began to see in Spain and it is important that they do not stay here and we can take advantage of it. "
Photos from as.com