The mysterious virtue of Espanyol's changing defense
With Rayo, without David, Vicente Moreno has retouched the rear in 23 games for 12 times, despite what he has not suffered: 11 goals against.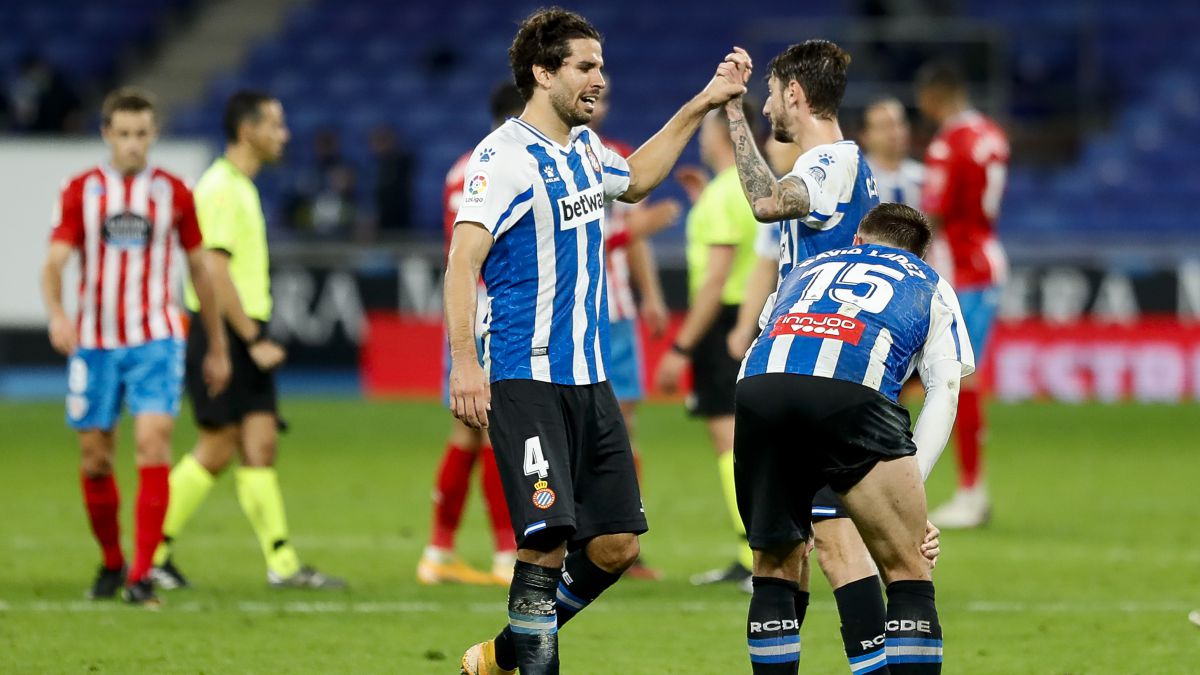 Espanyol has received only 11 goals, the same as Mallorca, not only the second co-leaders but, by far, the least beaten. The case of the parrots is especially striking because, between technical decisions - some - and necessity - the majority - on up to 12 occasions the defense will have been adjusted in 23 days. He is forced to do it again this next Sunday, against Rayo Vallecano at the RCDE Stadium, due to the loss of the sanctioned David López.
The funny thing is that the team has not suffered despite having such a changing rear, that in those 12 changes it has experienced up to eight different combinations between the defenders. The Miguelón-Cabrera-Calero-Dídac of the first day, against Albacete, will be quite similar, surely with a variation on the left side with Pedrosa as tenant, to what is seen against Rayo - a combination, yes, that he lined up for the last time in Butarque. These two defenses, not in vain, have been the most repeated by Espanyol so far, in six games each. He is followed by Óscar Gil-David López-Lluís-Pedrosa, who played four consecutive days until Lluís was sent off in Las Palmas. Gil-Calero-Lluís-Pedrosa are already far away, lined up twice. Without appearing strictly in the rear, the irruption of Keidi Bare also seems essential to maintain balance despite continuous changes.
As for players, eight have been alternating in defense. Cabrera takes the palm, with 17 titles, by 15 from Pedrosa, 14 from Calero and Miguelón, eight from Óscar Gil, seven from Lluís López and Dídac, and six from David, the latter if its location is considered, since the The rest of the days he played in the midfield. And in front of the Ray, circumstantially, from the stands.
Photos from as.com